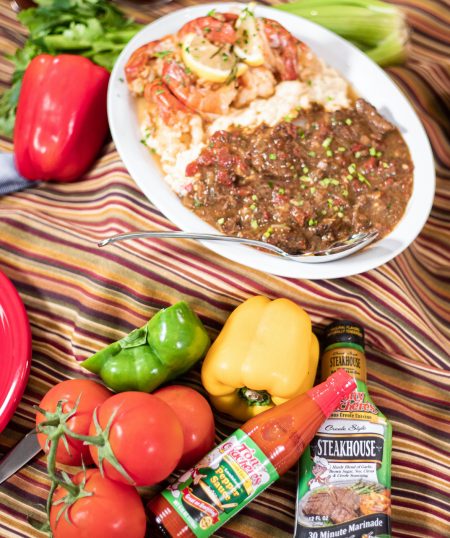 Shop Tony's Flavors In This Recipe
Ingredients
1 (3-Pound) Boneless Beef Chuck Roast, Cut into 1-Inch Cubes

1/3 Cup All-Purpose Flour

1/4 Cup All-Purpose Flour

1/2 Cup Vegetable Oil

2 Onions, Chopped

3 Cloves Garlic, Minced

4 Cups Beef Broth

1 Teaspoon Dried Thyme

3 Bay Leaves

2 Tablespoons Tony's Pepper Sauce

Tony's 30-Minute Steakhouse Marinade

1 Tablespoon Worcestershire Sauce

2 Cans (10 Ounces) Diced Tomatoes with Green Chile Peppers

1/2 Cup Fresh Parsley Leaves, Chopped

Tony's Original Creole Seasoning, to Taste
Directions
Use a meat tenderizer to pound each chunk of beef into small medallions.
Put beef medallions in a large bowl and coat with Tony's 30-Minute Steakhouse Marinade.
Sprinkle Tony's Original Creole Seasoning, to taste, into the 1/3 cup of flour, then dust beef medallions with the flour mixture and toss to lightly coat.
Heat garlic, onions and oil in a large pot over medium heat. Cook and stir beef in the hot oil until evenly browned, 3-5 minutes.
Remove beef with slotted spoon and transfer to a bowl.
Stir onion and garlic into the oil left in the pan. Then cook and stir until the onions are translucent, about 5 minutes.
Remove onions and garlic with a slotted spoon and add to the bowl with the beef. Drain oil from pan, reserving about 3 tablespoons in the pan and reduce heat to low.
Gradually whisk 1/4 cup flour into the reserved oil until you achieve a dark, golden-brown roux, about 10-12 minutes. Stir constantly and watch carefully; roux burns easily.
Slowly pour beef broth into the roux while stirring. Bring to a simmer and cook until thickened, stirring constantly, about 3 minutes.
Return the beef, onions and garlic to the pan. Add bay leaves, thyme, Tony's Pepper Sauce, Worcestershire sauce, and tomatoes with peppers.
Bring to a boil over medium heat, then reduce heat to medium-low and simmer until beef is tender, about 1 hour, stirring occasionally. Remove bay leaves and stir in chopped parsley to serve. Enjoy!
Join our
family
Bring a little spice to your email inbox with Tony Chachere's Creole Club!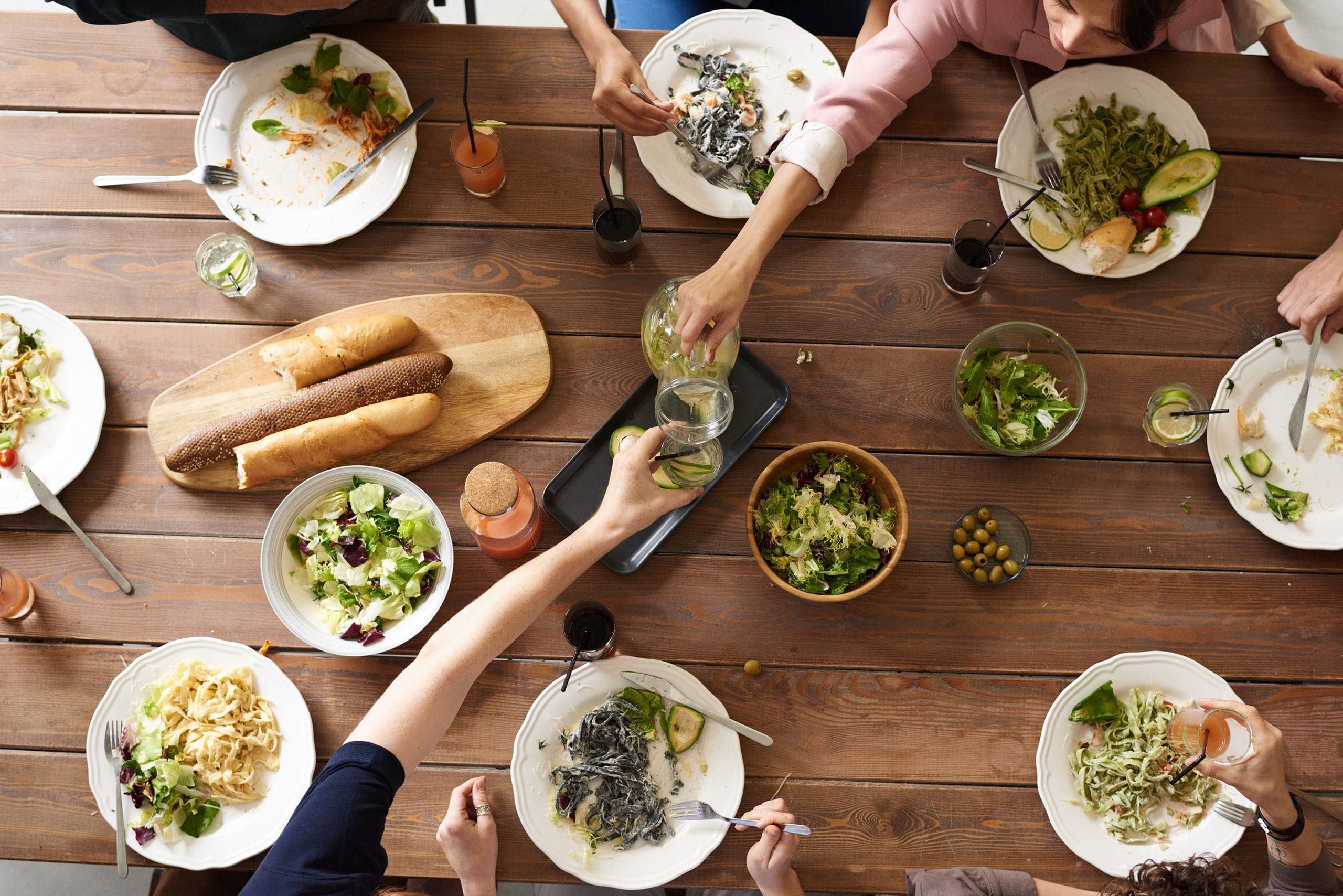 from our
Cajun Country Cookbook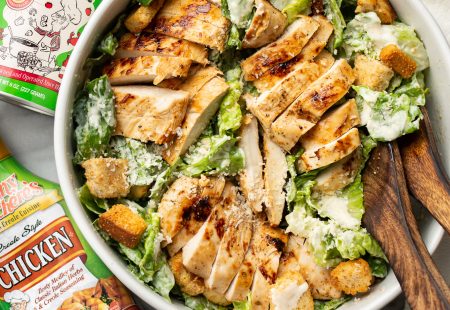 Cajun Chicken Caesar Salad
The traditional Caesar salad gets a Cajun upgrade! Salt & Lavender says this zesty Cajun Chicken…
Get Recipe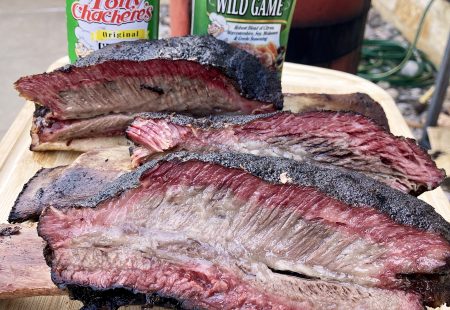 Smoked Beef Dino Ribs
These Smoked Beef Dino Ribs by @firehousegrub make for the perfect recipe to kick off barbecue…
Get Recipe