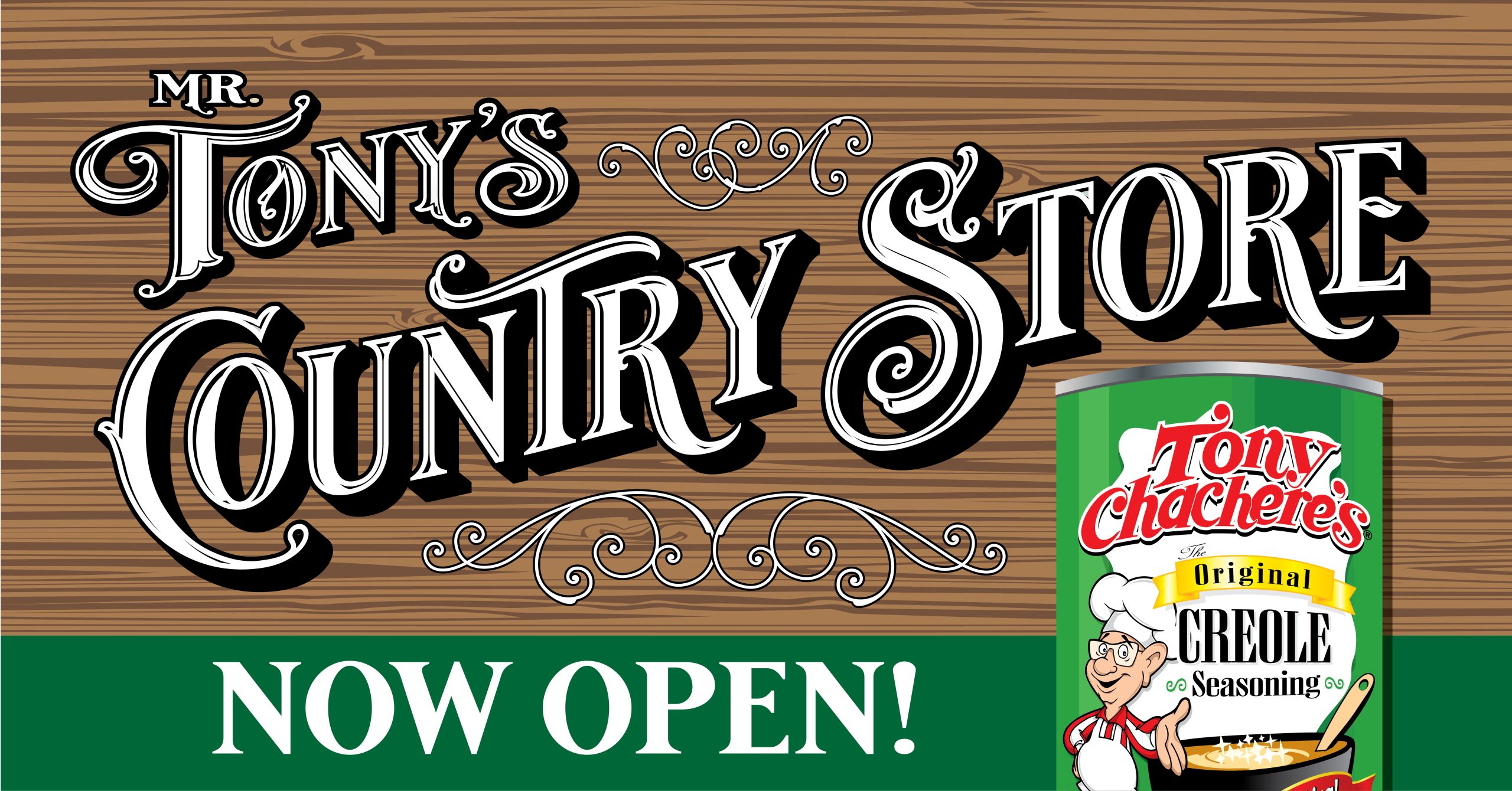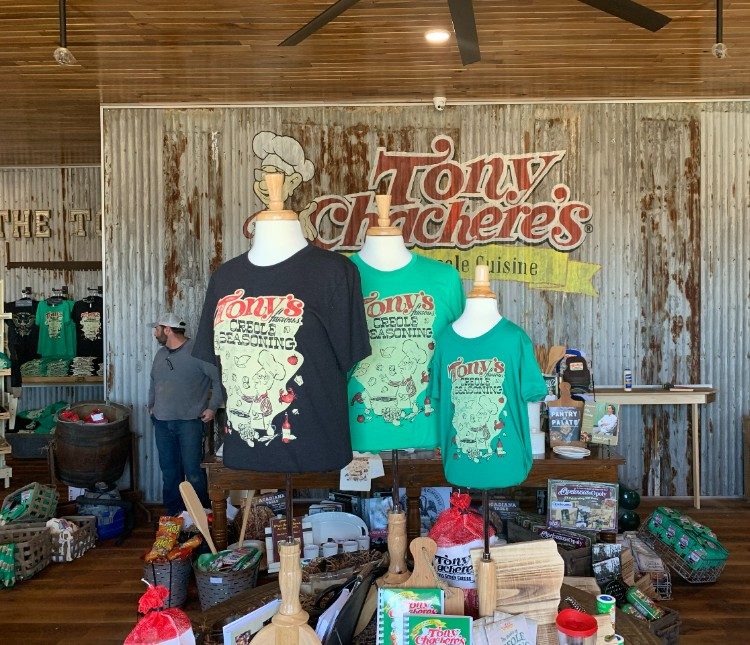 Visit us Monday through Friday from 9:00 am to 4:00 pm to shop an assortment of gifts and merchandise, and watch the complimentary historical films about Mr. Tony himself and the history of the company.
Plus, get a sneak peek at what it takes to make the little green can with an exclusive production viewing with self-guided tour experiences for groups of 10 or fewer. Production viewings are available Monday through Thursday. Or, for larger groups, call us at 1-800-551-9066 to book guided tour experiences.
The Country Store is located right outside of Tony Chachere's headquarters at 5604 I49 N. Service Road in Opelousas, Louisiana.