Yakamein is a classic Creole fusion of flavors. This meaty noodle soup AKA 'Old Sober' is iconically known in New Orleans for curing hangovers. We left it to @flychefaldenb to put a Tony's twist on this staple dish.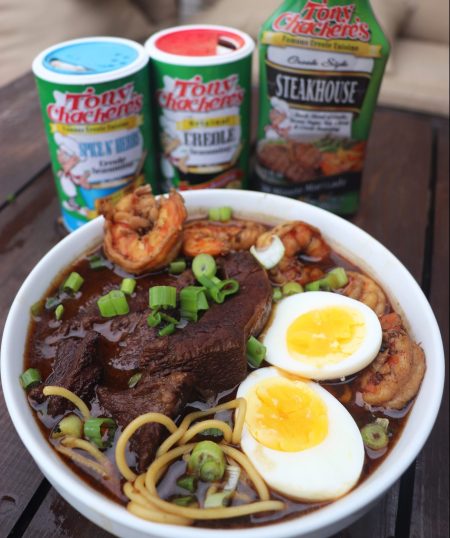 Shop Tony's Flavors In This Recipe
Ingredients
Beef Marinade Ingredients: 

1.5 lb chuck roast (cut into 1/2 inch strips)

3/4 c Tony Chachere's 30 minute Steakhouse Marinade

Shrimp Marinade Ingredients: 

1/2 lb shrimp (peeled and deveined)

1 tsp Tony Chachere's Creole Seasoning

1 tbs soy sauce

Other Ingredients: 

2 tbs avocado oil

6-7 c beef broth

2 tbs soy sauce

1 tbs Worcestershire sauce

1 tbs Tony Chachere's Spices & Herbs Seasoning

1/2 tsp cayenne powder

6 eggs (boiled to your liking)

8 oz cooked spaghetti noodles

1/3 c green onion (chopped)
Directions
Marinate the beef and shrimp in the marinades for 30 minutes.
In a large heavy bottom pot over medium-high heat, add olive oil and remove beef from the marinade. Sear the beef in the pot for 2-3 minutes.
Add in beef broth, soy sauce, Worcestershire, Spices & Herbs seasoning and cayenne.
Bring to a boil then reduce the heat to a simmer. Cover and let cook for 1 1⁄2 hours or until the beef is tender.
While the broth is simmering, boil your noodles according to the package directions. Also boil your eggs to your liking.
In the last 5 minutes add in shrimp to the broth and let cook.
Build your bowl by first adding in noodles, broth and proteins. Top it with a boiled egg cut in half and green onion for garnish.
Serve it hot and enjoy!
Join our
family
Bring a little spice to your email inbox with Tony Chachere's Creole Club!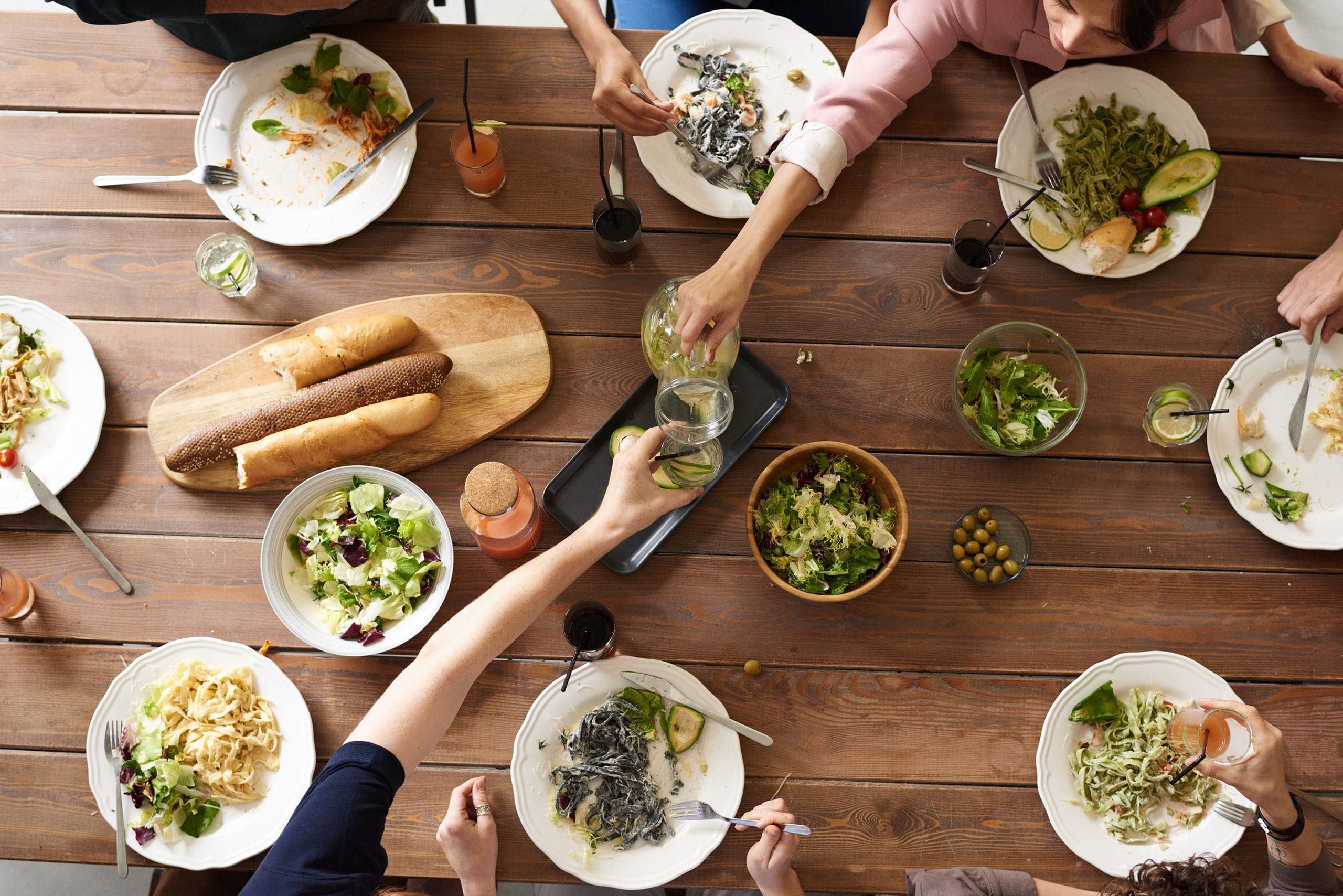 from our
Cajun Country Cookbook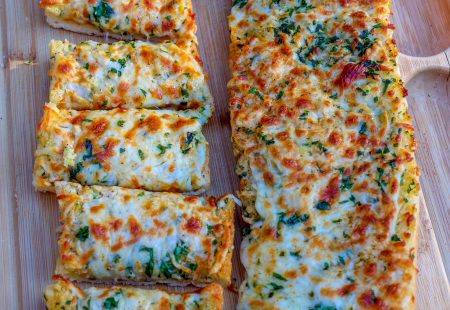 Seafood Boil Garlic Bread
Creamy, crunchy, and creole! The way @flychefaldenb just put all other garlic bread to shame with…
Get Recipe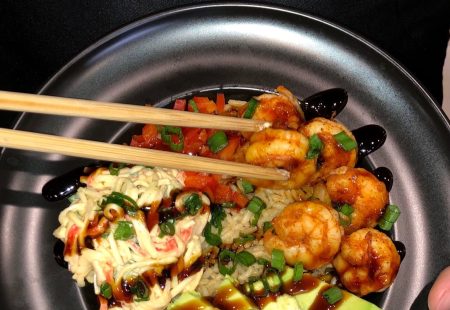 Creole Poke Bowls
We love how @capt.cooking gave this fan-favorite a creole twist! These Creole Poke Bowls are bold,…
Get Recipe