This traditional Louisiana sandwich is full of crispy fried Creole-flavored catfish and an irresistible remoulade. As Joyous Apron says, "it's crunchy, juicy, creamy, savory, tangy, a little spicy … a delicious concoction that's a party in your mouth."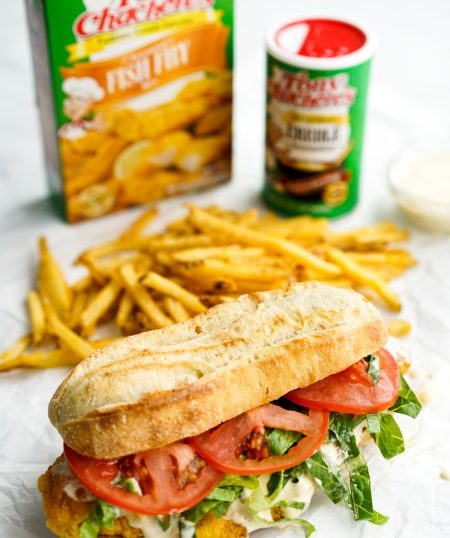 Shop Tony's Flavors In This Recipe
Ingredients
1 1/4 – 1 1/2 Pounds Catfish (4 Fillets)

1 Large Egg

1/2 Cup Milk

1 Cup Tony's Seasoned Fish Fry Mix

2-3 Tablespoons Vegetable Oil (More if Needed)

4 French Baguettes, 6 Inches Each

2 Cups Lettuce, Shredded

1 -2 Tomatoes, Sliced

1/2 Cup Mayonnaise

2 Tablespoons Lemon Juice

1 Teaspoon Dijon Mustard

2 Teaspoons Sweet Pickle Relish

1 Clove Garlic, Crushed

1/2 Teaspoon Tony's Original Creole Seasoning, More if Desired
Directions
Prepare breading. In a bowl, whisk together egg and milk. Spread Tony's Seasoned Fish Fry Mix onto a plate.
Pat catfish fillets dry. Dip catfish into egg and milk mixture, coating both sides, and then coat it with Tony's Seasoned Fish Fry Mix on both sides two to three times.
Heat skillet on medium-high heat with vegetable oil. Once oil is hot, add breaded catfish to sear. Do not overcrowd or overlap. Cook in two batches if needed. Turn fish and cook on other side. Once catfish reaches 145°F, remove from skillet and set aside.
For remoulade, combine mayonnaise, lemon juice, Dijon mustard, sweet pickle relish, garlic and Tony's Original Creole Seasoning in a small bowl. Mix well.
Split French baguettes lengthwise, then add breaded catfish, lettuce and tomatoes. Drizzle with remoulade.
Serve and enjoy!
NOTES:
Vegetable oil should cover the entire skillet so that breaded fish will be seared evenly. When cooking the second batch, add more oil if needed.
Remoulade is mild if using the measurement suggested for Tony's Original Creole Seasoning. Add more seasoning for spicier flavor.
Join our
family
Bring a little spice to your email inbox with Tony Chachere's Creole Club!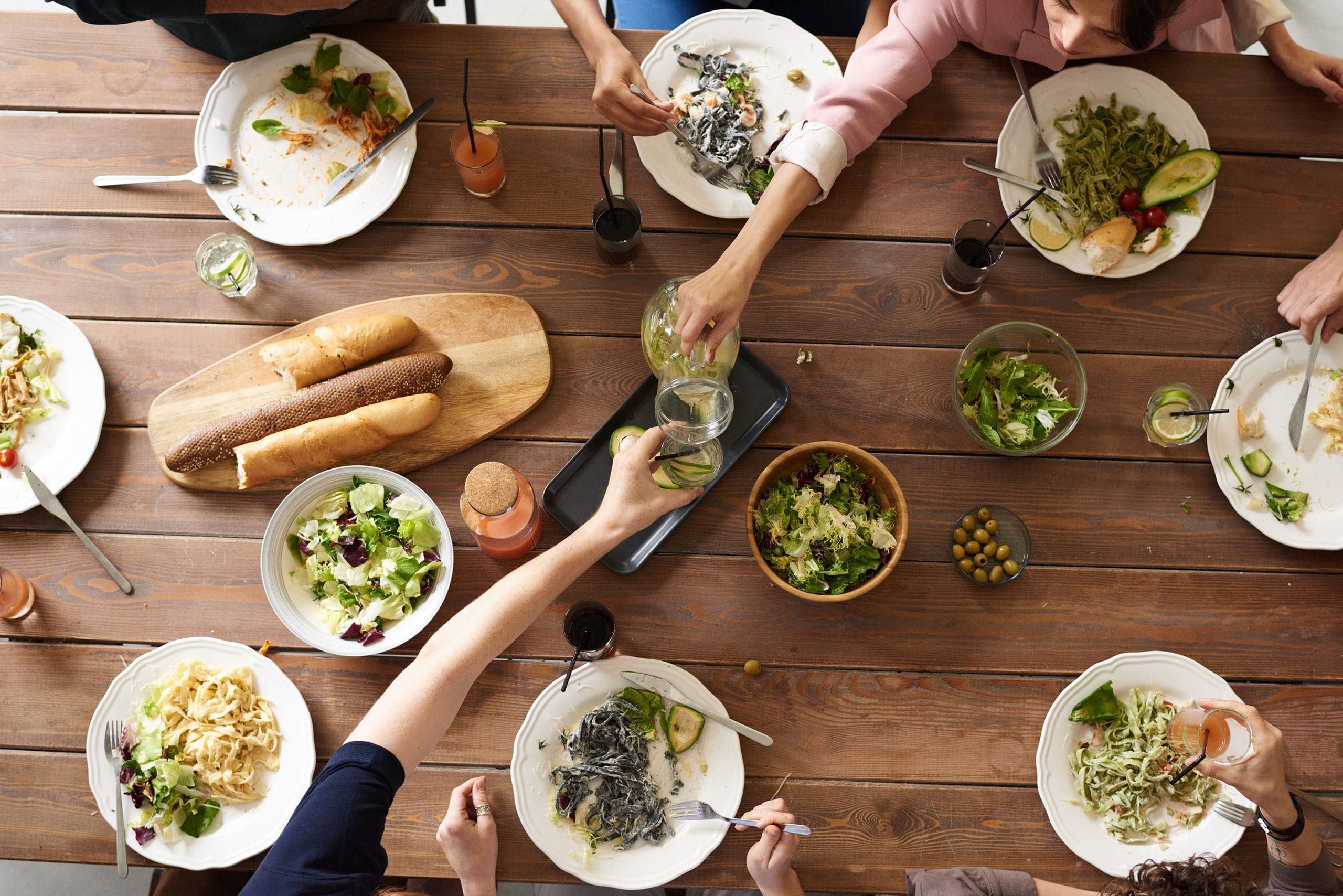 from our
Cajun Country Cookbook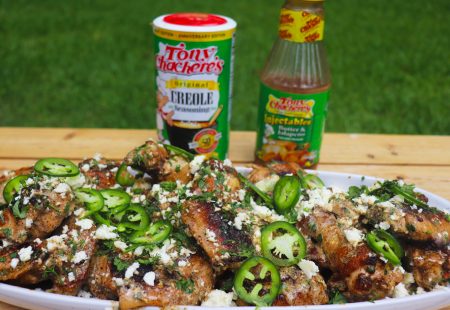 Creole-Elote Style Party Wings
@flychefaldenb takes all of the flavoring of Mexican street corn and turns it into a Creole-style…
Get Recipe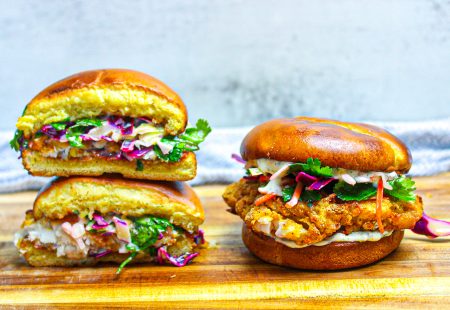 Air Fried Catfish Sandwich
Let the good times roll into your next BBQ or picnic with this Air Fried Catfish…
Get Recipe