This is not your grandmother's Eggs Benedict; this Crawfish Eggs Benedict by @capt.cooking is full of creamy, cheesy, Creole flavors.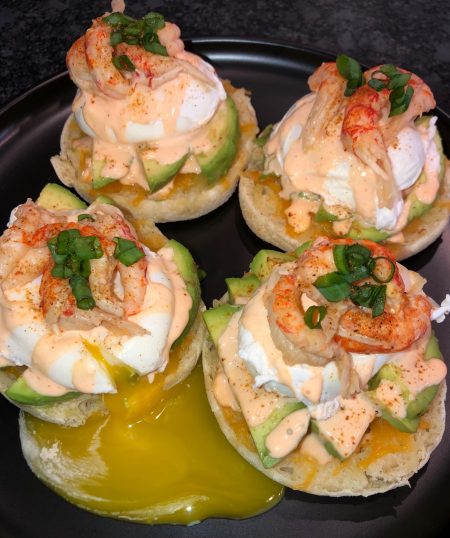 Shop Tony's Flavors In This Recipe
Ingredients
4 Eggs

2 English Muffins, Halved

2 Cups Shredded Cheese, Your Choice

2 Avocados, Sliced

10-20 Precooked Crawfish Tails, Peeled

1 Cup Mayo

2 Tablespoons White Vinegar

5 Cups Water, to Boil

Green Onions, Chopped to Garnish

1/2 Cup Tony's Pepper Sauce (Optional)

Tony's Original Creole Seasoning, to Taste

Tony's Supreme Crab Boil, to Taste
Directions
Poaching the Eggs:
Add water to a pot and let it come to a boil.
Season the water with Tony's Supreme Crab Boil, to taste, then add the vinegar and combine. (Vinegar helps the egg whites set.)
Crack an egg into a large spoon and then gently lower the spoon into the water. Once the egg whites begin to set, gently drop the egg into the boiling water.
Cook the egg for 3-5 minutes, depending on how runny you prefer the yolk, and then remove the egg and set it aside.
Making the Seasoned Mayo:
In a bowl, combine the mayo and Tony's Pepper Sauce. Instead of the Pepper Sauce, you can use Tony's Original Creole Seasoning, to taste.
(Optional: Once combined, pour the sauce into a plastic bag & slightly cut one edge of the bag. This is for presentation purposes.)
Making the Eggs Benedict:
Add a 1/2 cup of shredded cheese onto each English muffin half, then toast the muffins until the cheese is melted.
Layer each muffin with the sliced avocados, drizzle some of the seasoned mayo over each muffin, then sprinkle on more Tony's seasoning, to taste.
Gently add an egg onto each muffin, then drizzle over more of the seasoned mayo.
Portion out the crawfish tails, then add them onto each egg.
Garnish with green onions and more Tony's seasoning. Enjoy!
Join our
family
Bring a little spice to your email inbox with Tony Chachere's Creole Club!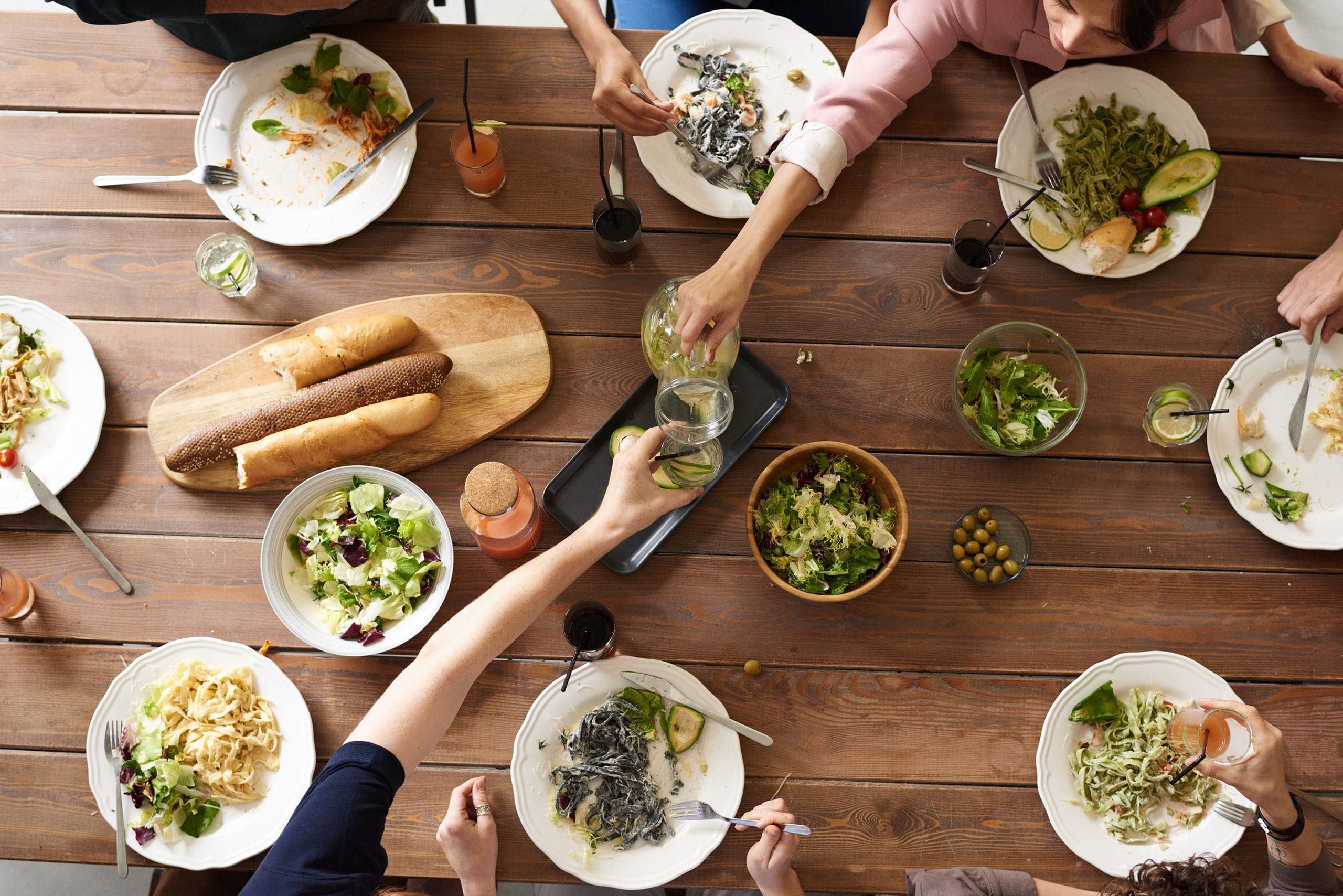 from our
Cajun Country Cookbook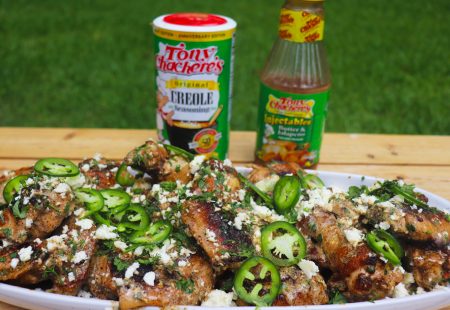 Creole-Elote Style Party Wings
@flychefaldenb takes all of the flavoring of Mexican street corn and turns it into a Creole-style…
Get Recipe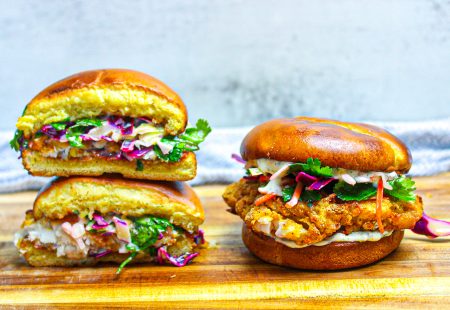 Air Fried Catfish Sandwich
Let the good times roll into your next BBQ or picnic with this Air Fried Catfish…
Get Recipe