Zesty Pimento Cheeseburger
This juicy pork burger is perfect topped with spicy pimento cheese atop a buttery bun. Using Tony's BOLD Creole Seasoning and Burger Marinade, Girl Carnivore says these patties prove you don't have to go over the top to create a crazy good burger loaded with flavor.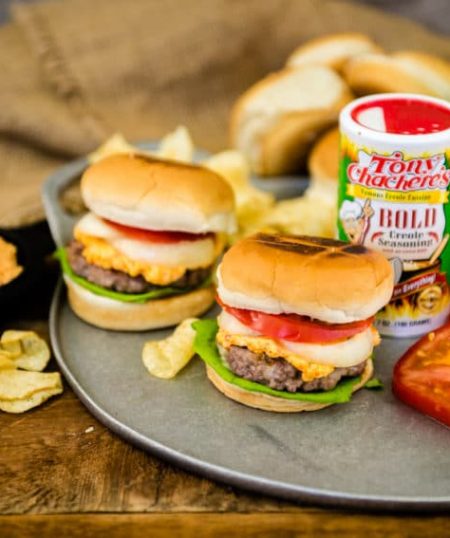 Shop Tony's Flavors In This Recipe
Ingredients
4 Ounces Cream Cheese

8 Ounces Cheddar Cheese, Shredded

8 Ounces Pimentos, Minced

2 Ounces Relish

1/3 Cup Mayo

1 Tablespoon Tony's BOLD Creole Seasoning

1 Pound Ground Pork

1/2 Cup Tony's Burger Marinade, Divided

1 Beefsteak Tomato, Sliced

1/2 Onion, Thinly Sliced

Crisp Lettuce, Torn and Rinsed
Directions
Making the Pimento Cheese:
In the bowl of a stand mixer fitted with a paddle attachment, or with a hand-held mixer, beat the cream cheese until smooth.
Add the cheddar and mix until combined. Add in the pimentos, relish, mayo and Tony's BOLD Seasoning and beat until completely smooth.
If making ahead, store in an airtight container in the fridge until ready to use. Allow to sit out for at least 30 minutes at room temperature before serving.
Making the Burgers:
Preheat your grill for indirect heat.
Mix the ground pork with 1/4 Cup of Tony's Burger Marinade. If you really want to level things up, add a teaspoon of Tony's BOLD Creole Seasoning to the mix.
Form into 8 patties (2 ounces each).
Grill the patties until they are cooked through, basting with the remaining 1/4 cup of Tony's Burger Marinade 3-4 times while cooking, and the pork temperature is at 160°F.
Remove from heat and immediately top each patty with a slathering of pimento cheese. Arrange lettuce, tomato and onion on the burger buns and top with a double pimento cheese patty. Place the remaining bun halves on top and serve hot.
Join our
family
Bring a little spice to your email inbox with Tony Chachere's Creole Club!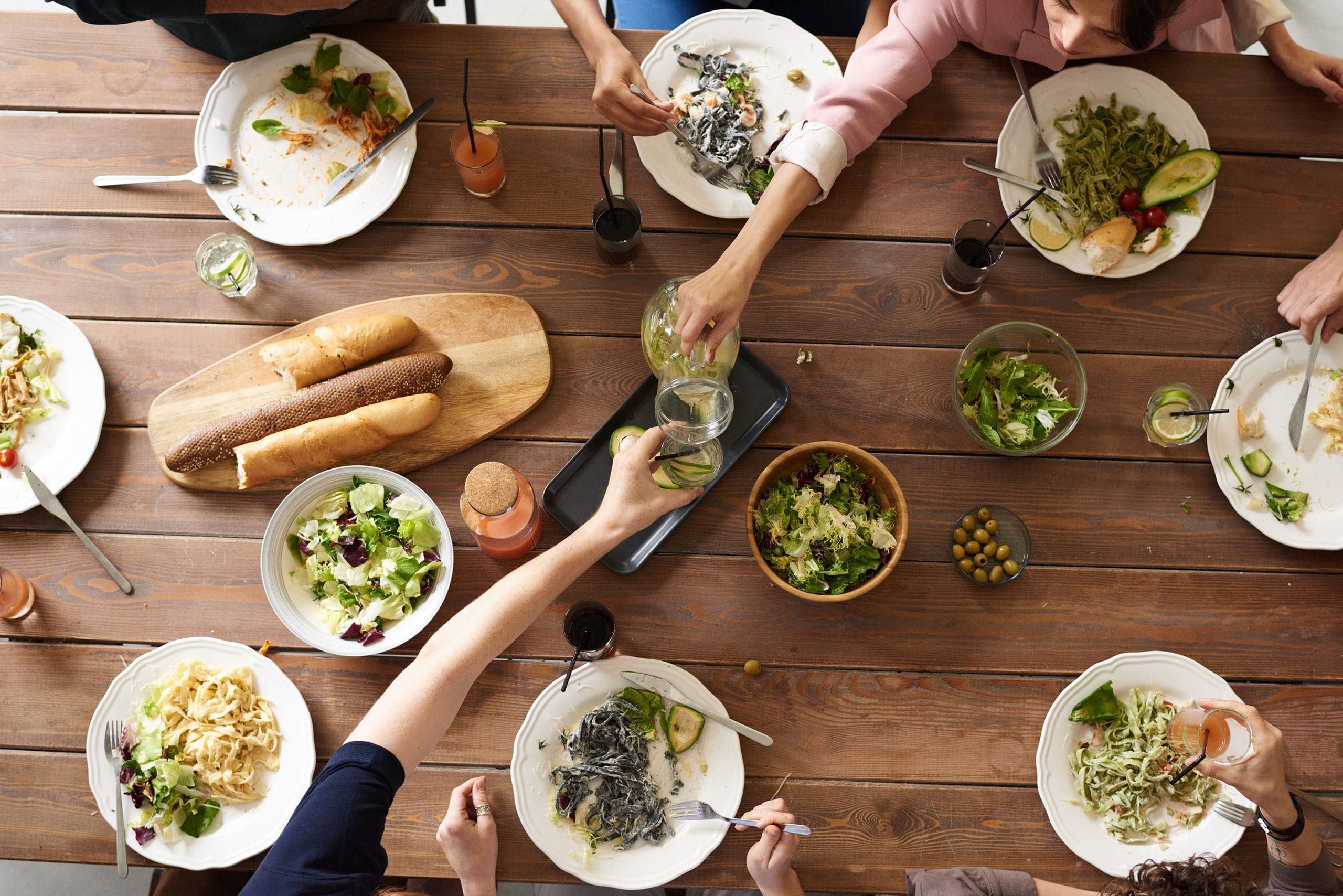 from our
Cajun Country Cookbook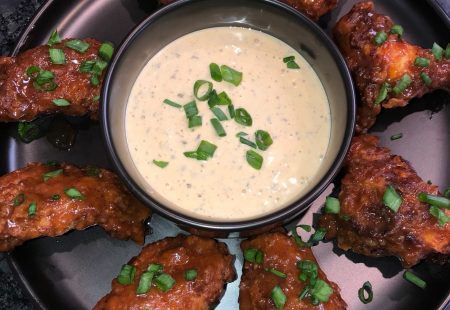 Creole BBQ Chicken Wings
Whether for your next backyard BBQ, picnic or tailgate, take your wings game to the next…
Get Recipe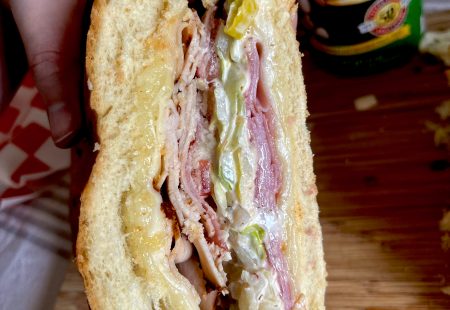 Cajun Grinder Salad Sandwich
The iconic TikTok Grinder Salad Sandwich has finally made its way to Tony Chachere's, and @eatforcheap puts the…
Get Recipe