Whole Fried Fish with Cajun Tamarind Sauce
Wow your dinner guest with a whole fried fish! Marinated in Tony's 30-Minute Seafood Marinade and served on a bed of rice, this dish by @capt.cooking is easy to make and full of flavor.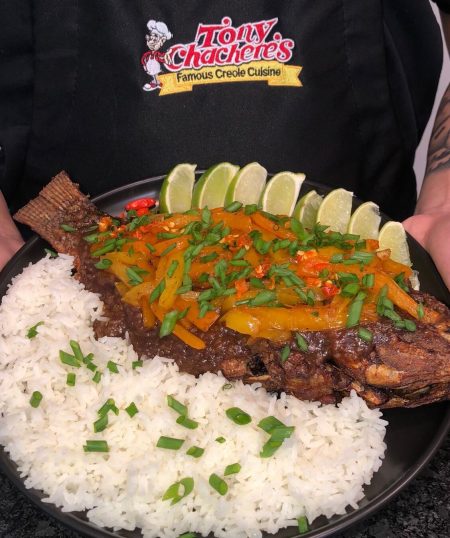 Shop Tony's Flavors In This Recipe
Ingredients
1 Whole Fish, Cleaned (Fish of your choice)

2 Bell Peppers, Sliced

1 Onion, Sliced

5 Tablespoons Tamarind Concentrate/Paste

6 Tablespoons Sugar

3 Tablespoons Garlic, Minced

1/2 Lime, Juiced

½ Cup All Purpose Flour

½ Cup Water

1 Tablespoon Butter

1-2 Cups Cooking Oil

Green Onions, Chopped

Thai Chili Peppers, Chopped (Optional)

3-5 Tablespoons Tony's Original Creole Seasoning + More to Taste

Tony's Chachere's 30-Minute Seafood Marinade
Directions
On high heat, add 1 tablespoon of cooking oil and the butter to a pan. Once the butter is melted, add the bell peppers and onion.
Cook the bell peppers and onion until soft for about 5 minutes, then season to taste with Tony's seasoning and set aside.
Using the same pan, add the garlic and cook it on low heat for about 1-2 minutes until aromatic.
Add the tamarind concentrate/paste, sugar, water, 3-5 tablespoons of Tony's seasoning, and the lime juice to the pan. Combine and cook everything together for about 3-5 minutes until the sauce begins to thicken, then remove the sauce and set aside.
With any fish of your choice, cut 2-3 vertical slits on each side of the fish, then marinate the fish in Tony's Seafood Marinade, ensuring the marinade is generously coated on both sides of the fish.
Once done marinating, remove the excess marinade, and loosely coat both sides of the fish in the flour.
Add the cooking oil to a pot and let it reach at least 300°F before adding in the fish.
Fry the fish for 10-15 minutes, flipping the fish halfway through cook time. Once done, remove the fish from the oil and let the excess oil drain on paper towels and a wire rack.
Plate the fish, drizzle over the Cajun tamarind sauce, top with the bell peppers, garnish with green onions, Thai chili peppers (optional), and serve with rice.
Join our
family
Bring a little spice to your email inbox with Tony Chachere's Creole Club!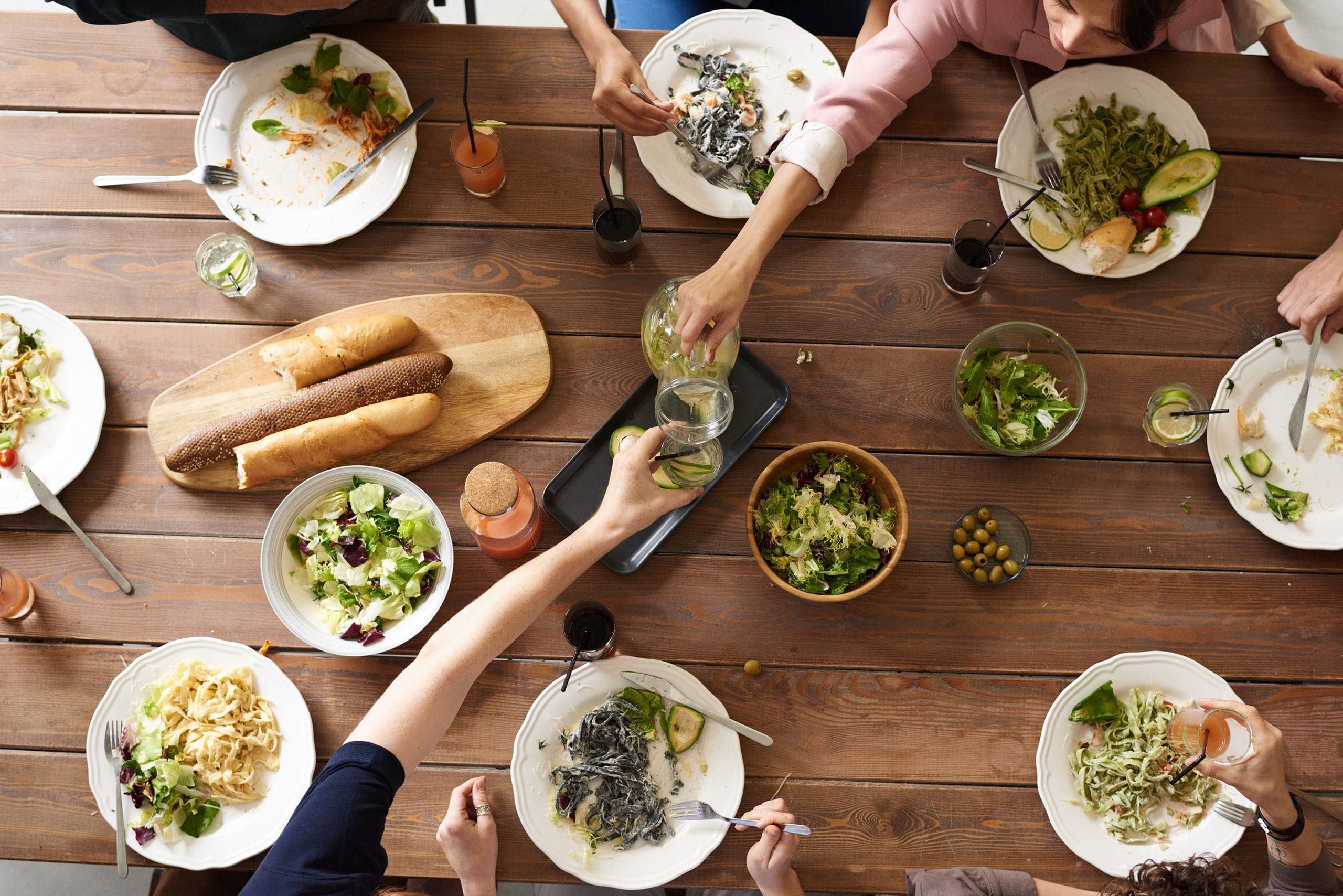 from our
Cajun Country Cookbook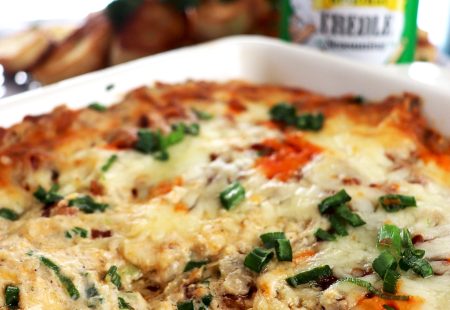 Cajun Boudin Dip
This creamy, cheesy, and dreamy dip recipe by @flychefaldenb is a party essential. Be sure you…
Get Recipe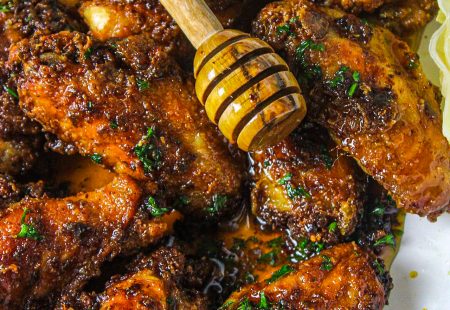 Hot Honey Wings
Try these sweet and zesty Hot Honey Wings by @creoleseoul for a bite of something you…
Get Recipe