Tony's Pork Shoulder Roast
The temperatures are cooling and the time for comfort food is here. You won't find a more comforting meal than this delicious pork shoulder roast dinner by Kait's Kitchen. You'll be surprised by how much flavor this roast has and how easy it is to make!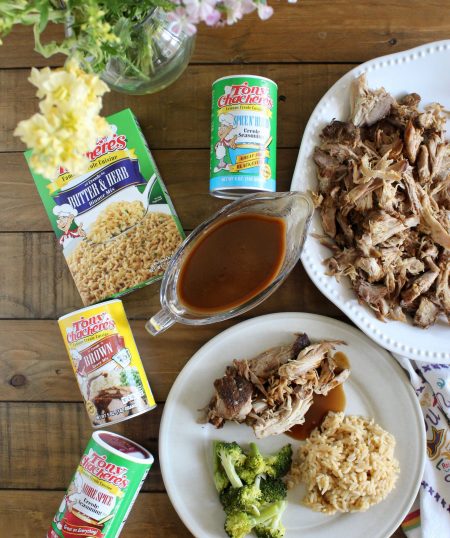 Shop Tony's Flavors In This Recipe
Ingredients
3 Pounds Bone-In Pork Shoulder

1 1/2 Tablespoons Tony's Spice N' Herbs Seasoning

2 Tablespoons Vegetable Oil

4 Garlic Cloves, Each Cut in Half

2 Tablespoons Tony's Instant Brown Gravy Mix

1 Cup Water

Optional: 1 Teaspoons Tony's More Spice Seasoning

Serve with: Tony's Creole Butter & Herb Rice Mix
Directions
With a sharp knife, make 8 small cuts into the pork shoulder and shove the garlic inside the small incisions.
Coat the outside of the roast with Tony's Spice N' Herbs Seasoning.
In a cast iron skillet (or in a slow cooker, if you have the browning functionality), heat to medium-high heat and add in the vegetable oil.
Once hot, brown the roast for 5 minutes on each side.
Set the slow cooker to low for 6 hours and let the roast slowly cook down.
Once the 6 hours are up, gently remove the roast from the crock post to a cutting board (it will be falling apart).
Shred the roast, discarding any fat.
Meanwhile prepare the gravy, combining Tony's Instant Brown Gravy Mix with 1 cup of water. After combined, bring to a boil and then simmer for 3-5 minutes, until desired consistency. Set aside to cool.
Line a baking sheet with foil and spread shredded roast on the baking sheet.
Optional: Sprinkle the roast with Tony's More Spice Seasoning for an extra kick.
Turn on your oven's broil setting to high and let heat up for at least 3 minutes.
Add the pork to the oven to broil for 5-8 minutes, watching carefully until the edges of the shredded pork are starting to crisp and turn dark brown.
Let the roast rest for a few minutes before topping with gravy and serving with Tony's Creole Butter & Herb Rice Mix and steamed broccoli.
Join our
family
Bring a little spice to your email inbox with Tony Chachere's Creole Club!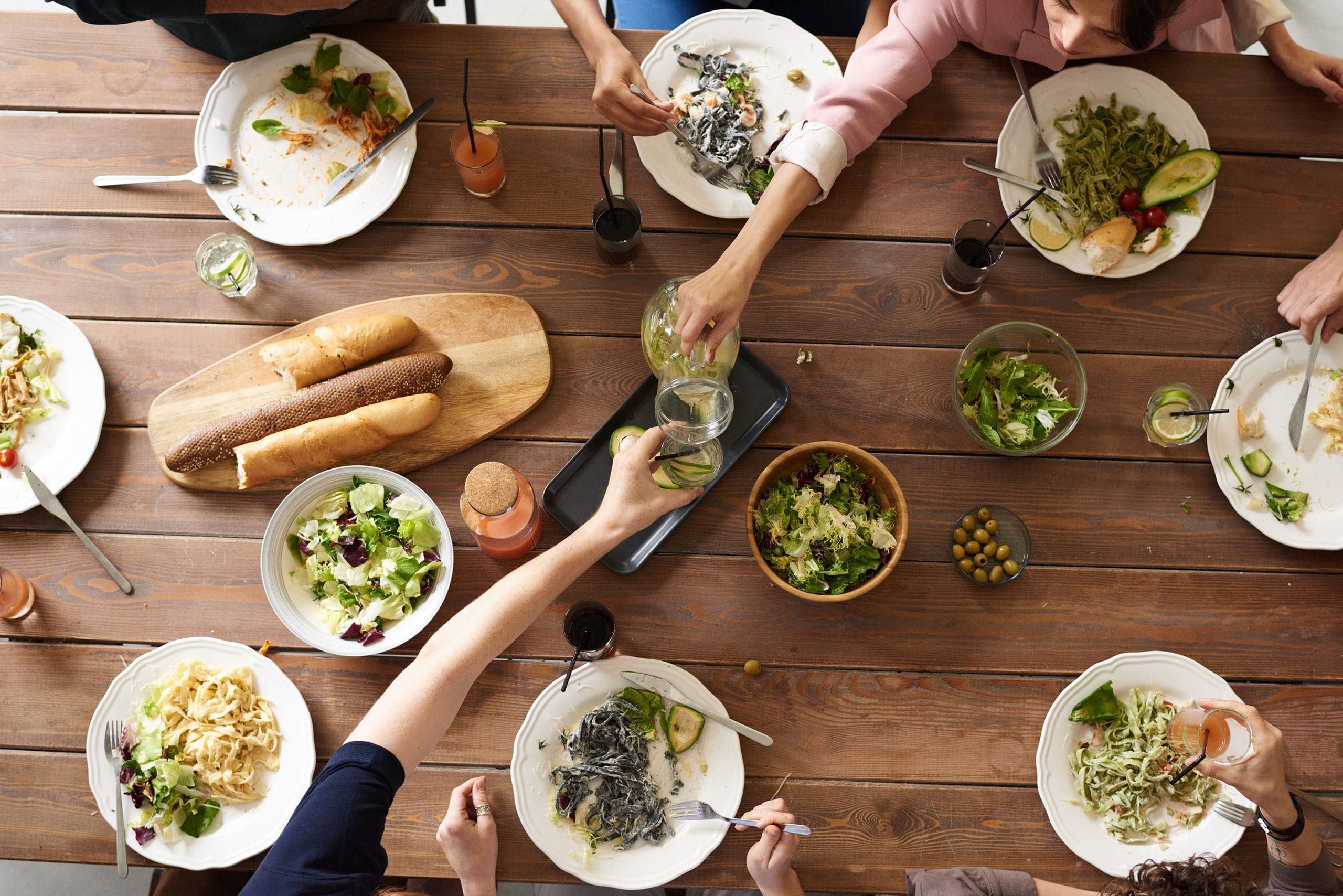 from our
Cajun Country Cookbook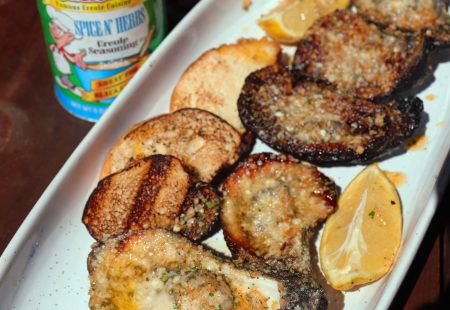 Chargrilled Oysters
Seafood and summer are a match made in heaven and @flychefaldenb knows how to fire up…
Get Recipe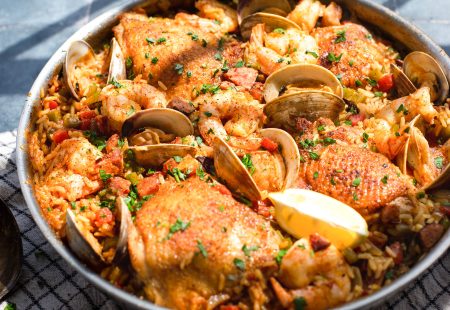 Easy Cajun Paella
This comforting and delicious paella is a Cajun twist on the traditional, thanks to Tony's Spanish…
Get Recipe