Sweet Heat Cocktail Meatballs
These cocktail meatballs are full of the sweet and peppery flavors of Tony's French Dressing making them the most tasty appetizer you can make.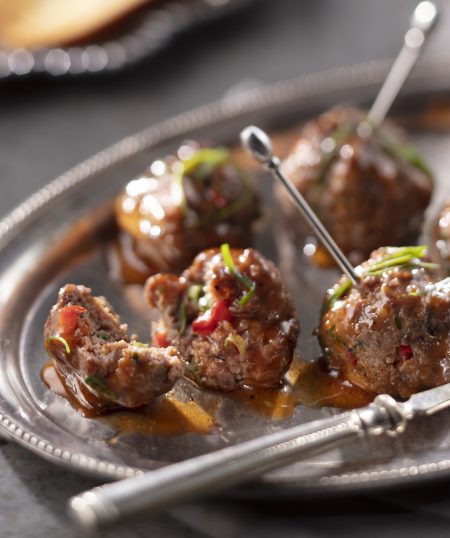 Shop Tony's Flavors In This Recipe
Ingredients
2 Pounds Ground Chuck

1/2 Cup Green Onions, Chopped

1/4 Cup Red Bell Peppers, Finely Chopped

1 Tablespoon Parsley, Chopped

1/3 Cup Tony's Creole-Style French Salad Dressing

1 Teaspoon Tony's More Spice Seasoning

1/4 Cup Bread Crumbs

1 Egg

1/2 Cup Tony's Creole-Style French Salad Dressing

1/2 Cup Honey

2 Teaspoons Sriracha Hot Sauce

1 Cup Stock or Water
Directions
Preheat oven to 350°F.
In a large bowl, combine ground chuck, green onions, bell peppers, parsley, 1/3 cup Tony's French Dressing, Tony's More Spice, bread crumbs, and egg.
Roll cocktail-sized meatballs and place them on a baking sheet sprayed with nonstick spray. Bake for 15 minutes.
Meanwhile, in a crockpot or Dutch oven, combine 1/2 cup Tony's French Dressing, honey, Sriracha and stock/water.
Add pre-baked meatballs to sauce. In a crockpot, cook on low for 4 hours; on the stovetop, simmer for 30 minutes.
Recipe yields about 50 cocktail-sized meatballs.
Join our
family
Bring a little spice to your email inbox with Tony Chachere's Creole Club!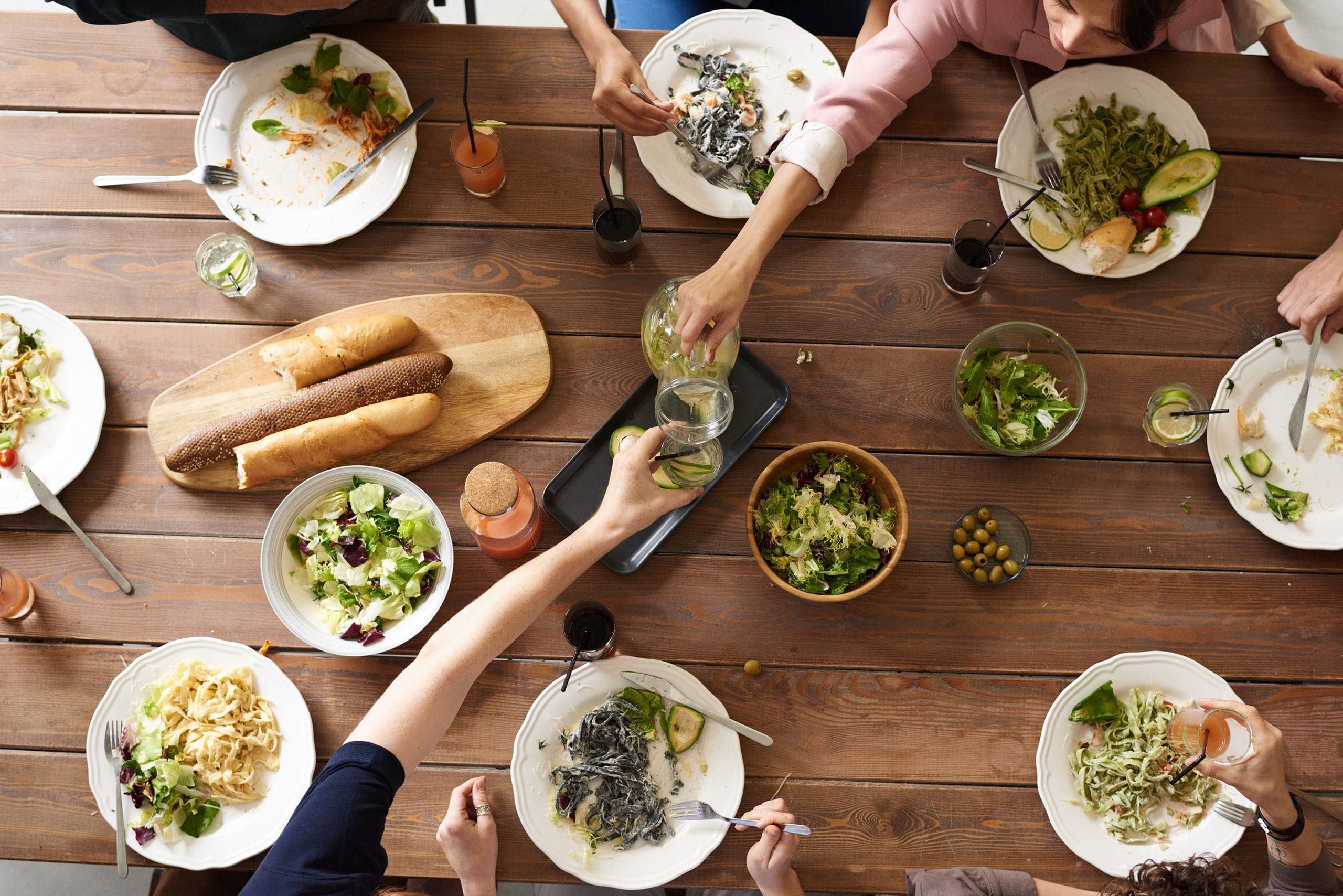 from our
Cajun Country Cookbook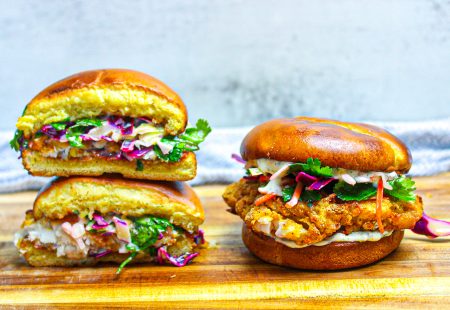 Air Fried Catfish Sandwich
Let the good times roll into your next BBQ or picnic with this Air Fried Catfish…
Get Recipe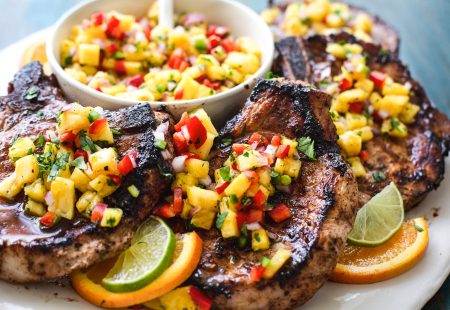 Jerk-Inspired Pork Chops with Pineapple Salsa
Grilling season is here and a delicious pork chop is hard to beat. This Jerk-Inspired Pork…
Get Recipe