Stuffed Honey Garlic Glazed Pork Coppa
Savory, succulent and a bit sweet, this Stuffed Honey Garlic Glazed Pork Coppa by Chef Ryan André is the perfect meal for any holiday.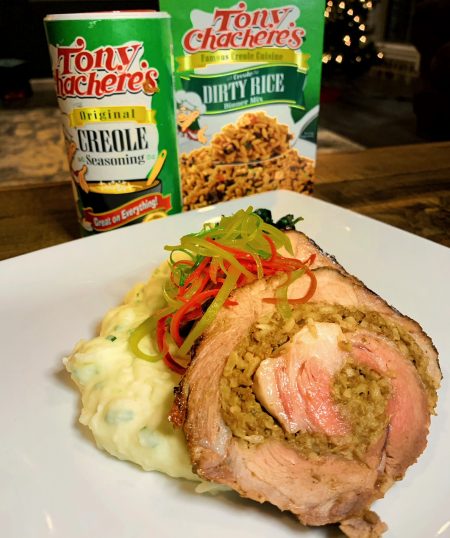 Shop Tony's Flavors In This Recipe
Ingredients
2 Tablespoons Canola Oil

1 Pound Ground Venison or Ground Beef

1 Teaspoon Tony's Original Creole Seasoning

2 Tablespoons Garlic, Minced

1 Box Tony's Creole Dirty Rice Mix

3 Pounds Pork Coppa

3 Cups Rice Dressing

Tony's Original Creole Seasoning (to Taste)

2 Tablespoons Butter

1 Tablespoon Garlic, Minced

1/4 Cup Honey

3 Tablespoons Low-Sodium Soy Sauce

1/4 Teaspoon Tony's Spice N' Herbs Seasoning

1/4 Cup Ketchup
Directions
To Make the Rice Stuffing:
Heat oil in saucepan and add ground venison and garlic.
Cook until meat is browned.
Add seasoning and cook for an additional 2 minutes.
Add Tony's Creole Dirty Rice Mix and follow instructions on the box.
When finished, spread on a baking pan to allow to cool.
To Make the Coppa:
Using a sharp knife, slice into coppa about 3/4 of an inch and turn knife sideways.
Start slicing 3/4-inch thick all of the way around while unrolling the coppa to a flat piece (think of unrolling a cinnamon roll).
Season both sides generously with Tony's Original Creole Seasoning and spread rice dressing almost from edge to edge leaving a small gap for when you finish rolling it back up to overlap.
Roll coppa back up like a cinnamon roll and tie with a few pieces of butcher's twine.
Sear all sides of coppa in a large hot skillet.
Place on baking pan and roast in 350°F oven for 45 minutes.
To Make the Glaze:
Sauté garlic in butter for 2-3 minutes until fragrant.
Add remaining ingredients and cook on medium heat for 4-5 minutes to allow to thicken.
After you roast coppa for 45 minutes, remove from oven and coat the outside with glaze and place back in oven for 10-12 more minutes.
To Finish:
Remove coppa from oven when internal temperature reaches 155°F.
Allow to rest for 10 minutes before slicing.
Make sure to remove butcher's twine before serving.
NOTE:
A coppa roast is a prized cut from a section of the front shoulder. This roast is not normally found in grocery stores. Most neighborhood butcher shops will be able to cut you one to size or you can research it and cut one yourself from a pork shoulder roast.
Join our
family
Bring a little spice to your email inbox with Tony Chachere's Creole Club!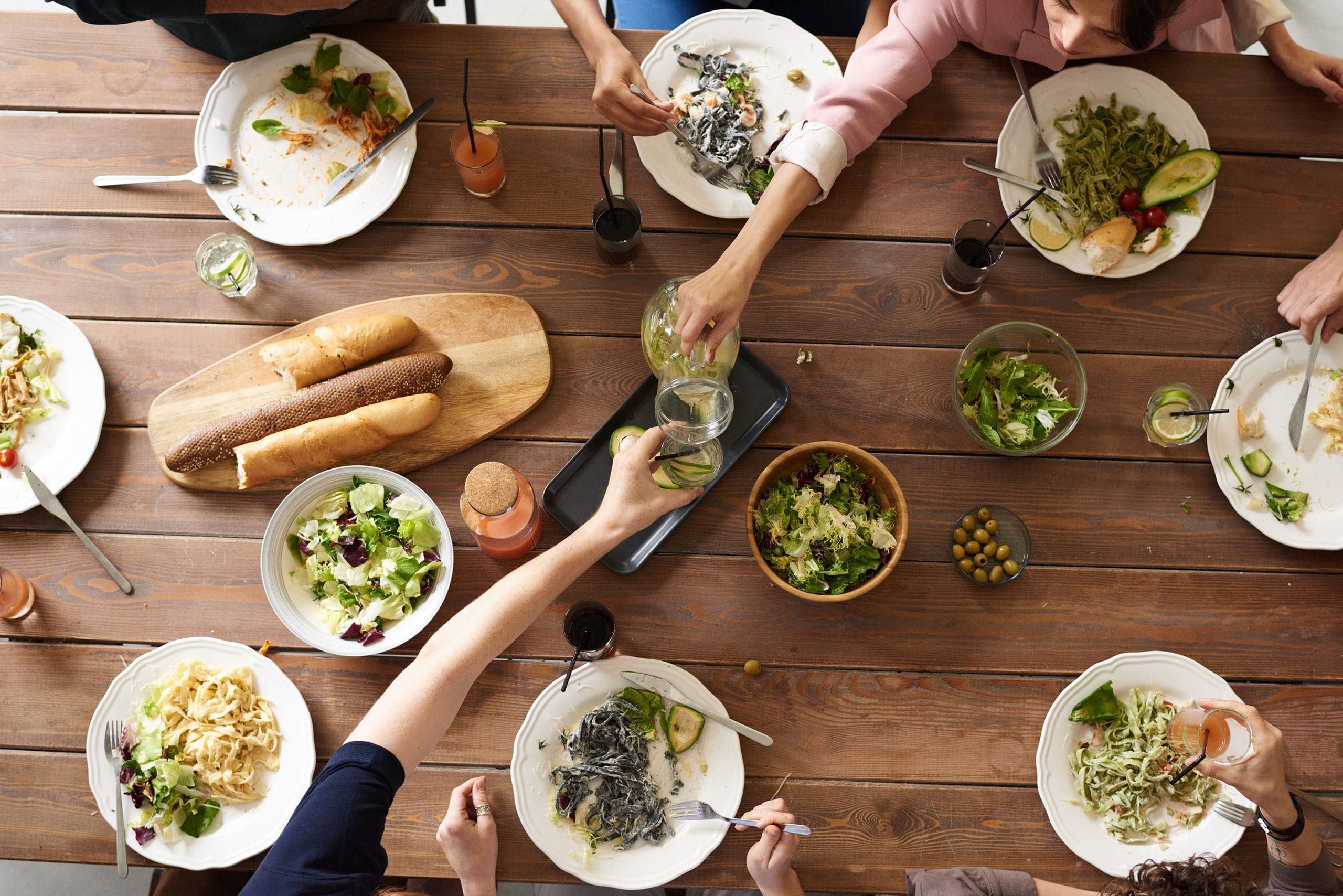 from our
Cajun Country Cookbook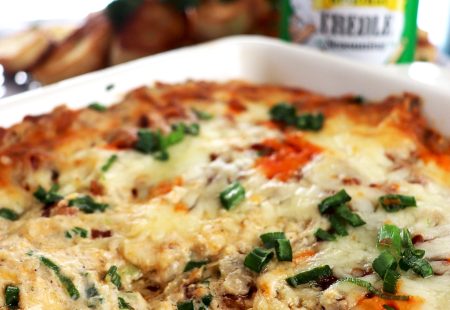 Cajun Boudin Dip
This creamy, cheesy, and dreamy dip recipe by @flychefaldenb is a party essential. Be sure you…
Get Recipe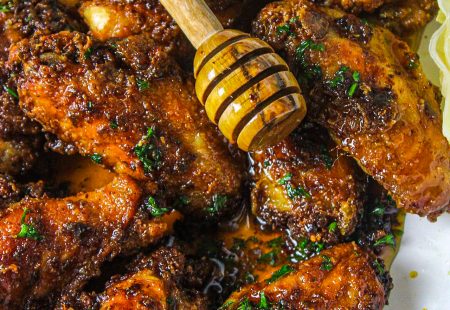 Hot Honey Wings
Try these sweet and zesty Hot Honey Wings by @creoleseoul for a bite of something you…
Get Recipe