Large, plump shrimp coated in panko bread crumbs and seasoned to perfection are what dreams are made of. This BOLD Crispy Fried Shrimp Recipe by Brown Sugar Food Blog is great as an appetizer or the main part of an amazing dinner.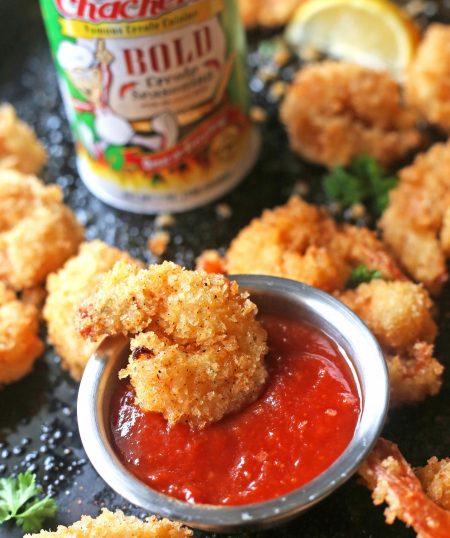 Shop Tony's Flavors In This Recipe
Ingredients
1 Pound (16-20) Large Raw Shrimp, Peeled and Deveined

12 Ounces Tony's Seafood Marinade

1 Cup Flour

1/2 Teaspoon Garlic Powder

1/2 Teaspoon Onion Powder

1/4 Teaspoon Smoked Paprika

1/4 Teaspoon Cayenne Powder

3 Eggs, Whisked

2 Cups Panko Bread Crumbs

1/4 Teaspoon Cayenne Pepper

Tony's BOLD Creole Seasoning

Canola Oil
Directions
Add your shrimp to a bowl and pour over the marinade. Cover bowl with plastic wrap and allow it to sit for at least 30 minutes in the fridge.
Set up three shallow bowls. In one bowl, place the flour and whisk in the garlic powder, onion powder, smoked paprika and cayenne pepper. In a second bowl, add eggs and beat with whisk until egg yolks and whites are combined. Finally, in a third bowl, add panko bread crumbs and red pepper and whisk.
Add the canola oil to a deep fryer and bring to 350°F. Take 4-5 shrimp at a time and dredge them through the flour and shake off excess. Add the shrimp to the egg wash to get coated, and covered in panko bread crumbs.
Place in the fryer and cook for about 5 minutes until golden brown. Use a slotted spoon to remove shrimp and place on a long baking sheet. Immediately sprinkle with Tony's BOLD Creole Seasoning and serve!
Join our
family
Bring a little spice to your email inbox with Tony Chachere's Creole Club!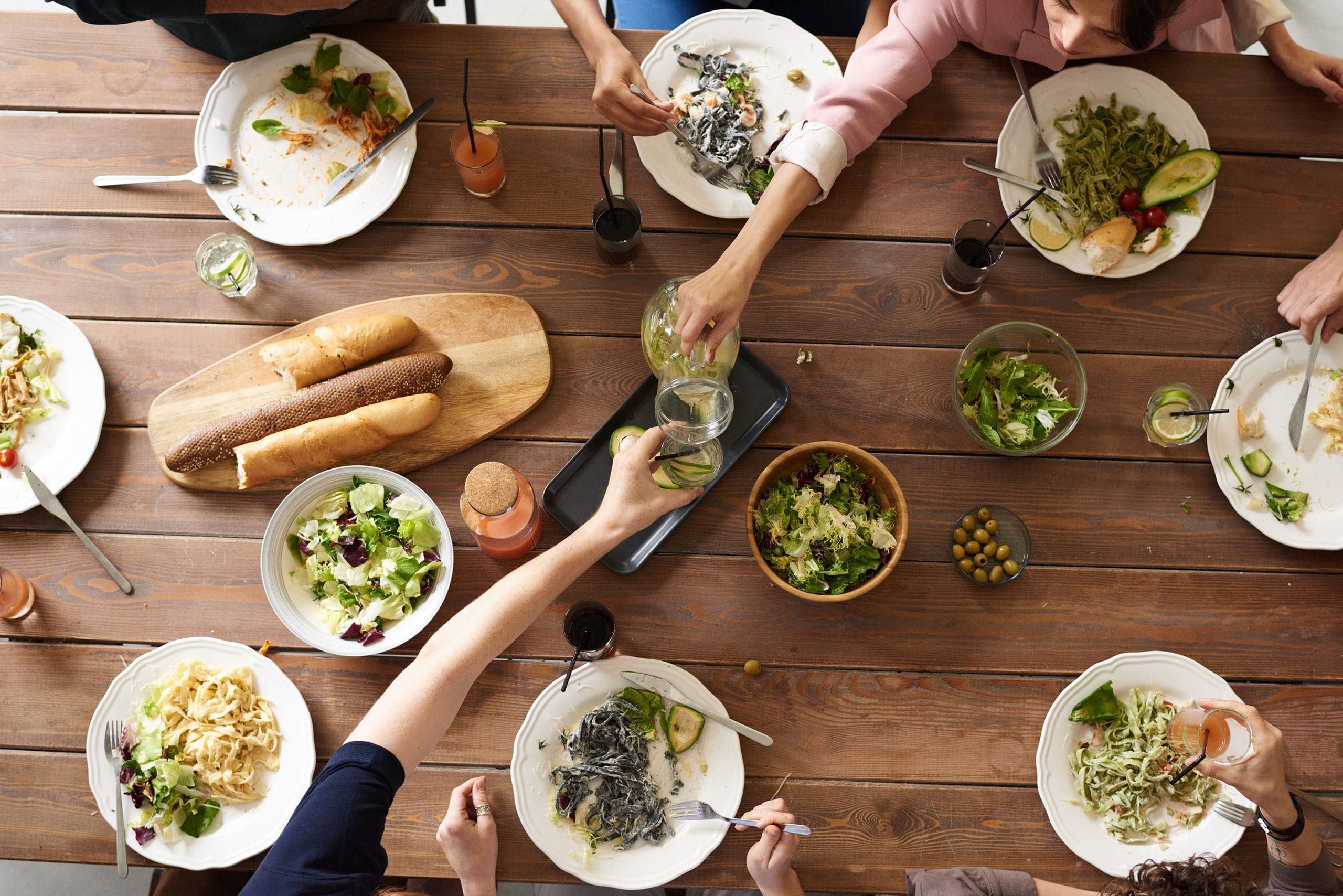 from our
Cajun Country Cookbook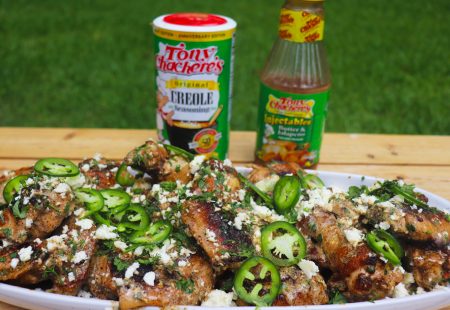 Creole-Elote Style Party Wings
@flychefaldenb takes all of the flavoring of Mexican street corn and turns it into a Creole-style…
Get Recipe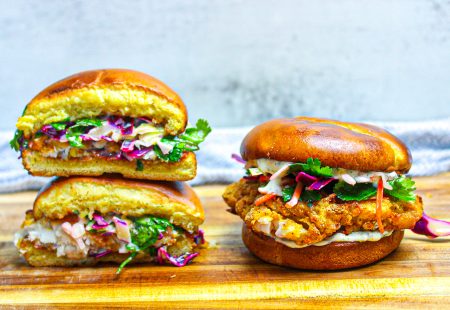 Air Fried Catfish Sandwich
Let the good times roll into your next BBQ or picnic with this Air Fried Catfish…
Get Recipe