Sous Vide Flat Iron Steak
This Sous Vide Flat Iron Steak by Girl Carnivore guarantees an edge-to-edge pink finish on the beef … making it the perfect way to cook flat iron. Rubbed with a hint of Creole seasoning and finished in cast iron, this is the easiest and more rewarding steak you'll have!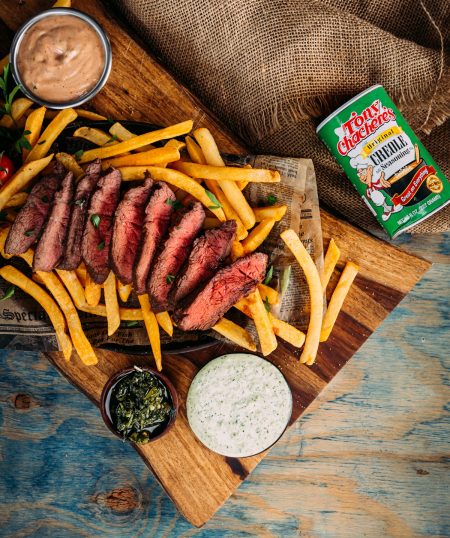 Shop Tony's Flavors In This Recipe
Ingredients
1 Flat Iron Steak (2-3 Pounds)

1 Cup Tony's Steakhouse Marinade

3 Tablespoons Tony's Original Creole Seasoning

2 Tablespoons Butter
Directions
Marinating the Steak:
Pour the marinade over the steak for 6-8 hours before cooking. Discard the marinade.
Prepping the Sous Vide:
Prepare the sous vide machine according to the manufacturer's directions for 125°F.
Prepping the Flat Iron Steak:
Pat the flat iron steak dry and rub a liberal coating of 2 tablespoons of Tony's Original Creole Seasoning all over.
Making the Sous Vide:
Place the flat iron steak in a food-safe bag and seal so there are no air pockets.
Submerge the now sealed steak in the water and set the timer for 1 hour.
When the flat iron steak has reached 125°F in the sous video and is done, remove from the water and carefully remove the steak from the bag, reserving the juices.
Searing the Flat Iron Steak:
Heat a cast iron skillet over medium-high heat.
Add butter and swirl to coat the pan.
Sprinkle the remaining tablespoon of Tony's Original Creole Seasoning over the steak and gently place it into the pan. There will be a sizzle.
Sear on both sides until brown, 3-5 minutes, rotating and basting in butter as needed to form a good crust on all sides.
Use caution and an instant-read thermometer to not cook the steak past 135°F for rare.
Serving the Flat Iron Steak:
Once the steak has rested a proper 10 minutes, slice into 1/8″ – 1/4″ slices on a bias against the grain.
NOTES:
If you would like to cook the steak to medium or beyond, adjust the temperature of the sous video to reflect your desired temperature, minus 5-10 degrees. The final sear will finish the last 5-10 degrees of cooking for your steak to be at just the temperature you want.
Leftovers can be stored wrapped tightly in foil and in the fridge for up to 3 days.
Reheat by rolling thin slices in a preheated skillet with a touch of oil or butter. Or re-heat slices under the broiler for a minute or two.
For a different flavor, use Tony's Creole-Style Italian Salad Dressing in place of the Tony's Steakhouse Marinade!
Join our
family
Bring a little spice to your email inbox with Tony Chachere's Creole Club!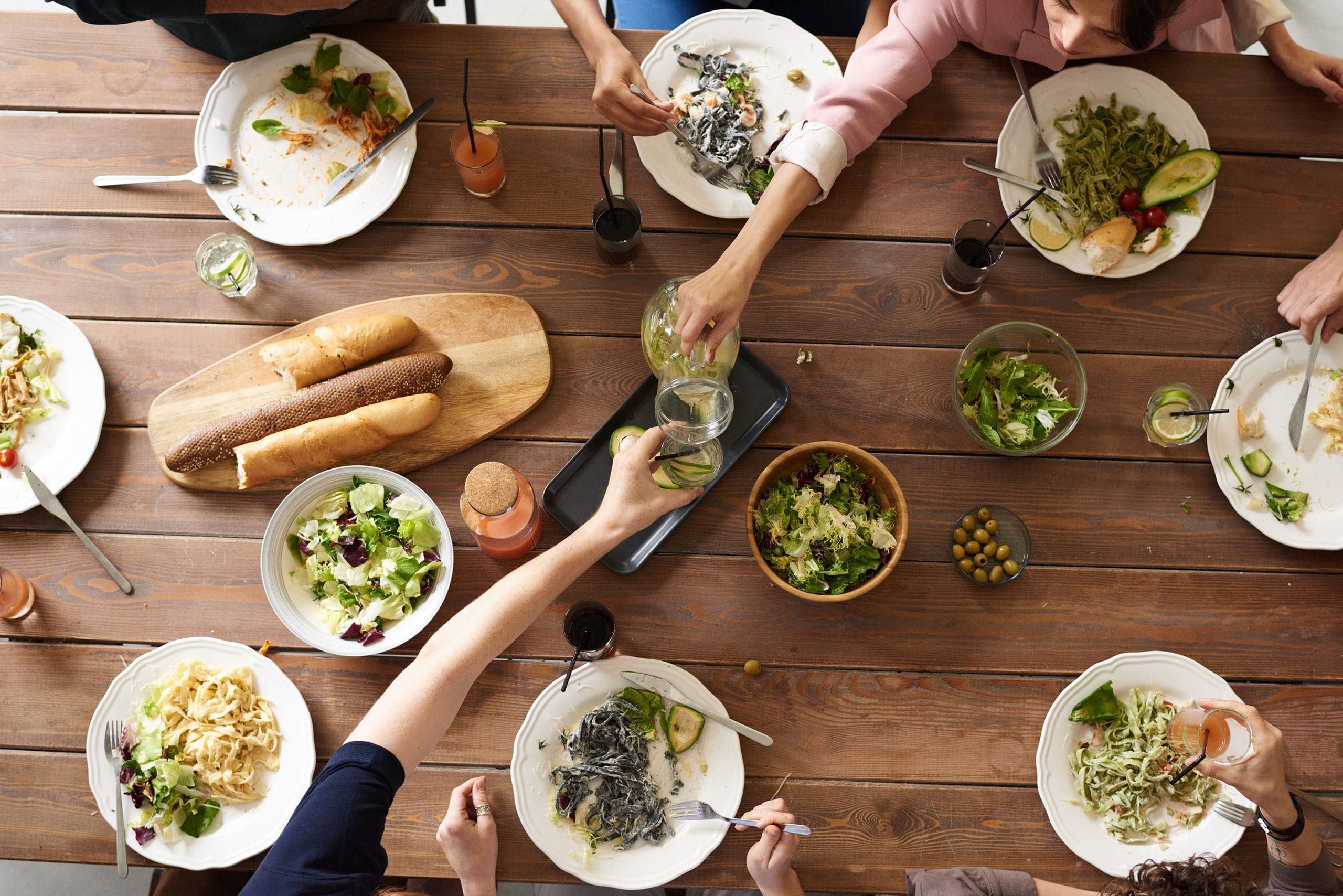 from our
Cajun Country Cookbook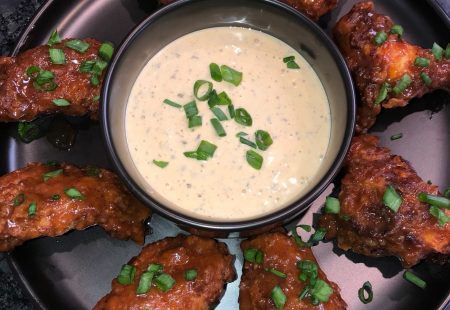 Creole BBQ Chicken Wings
Whether for your next backyard BBQ, picnic or tailgate, take your wings game to the next…
Get Recipe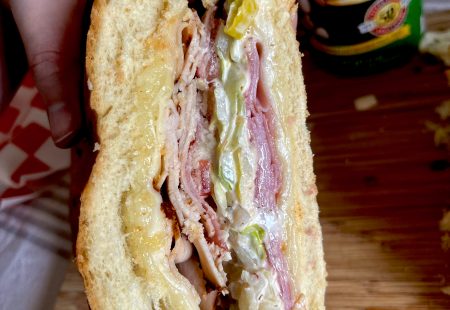 Cajun Grinder Salad Sandwich
The iconic TikTok Grinder Salad Sandwich has finally made its way to Tony Chachere's, and @eatforcheap puts the…
Get Recipe