Smoked Crab Imperial is one of those dishes that is pure heavenly sin. Girl Carnivore says it's light and silky, loaded with luscious sweet lump crab and spiced with Tony's BOLD Creole Seasoning.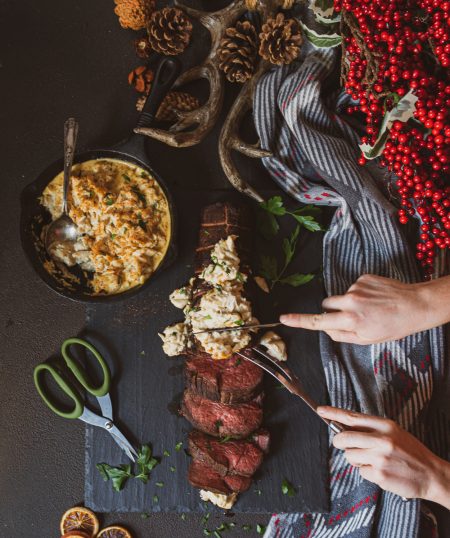 Shop Tony's Flavors In This Recipe
Ingredients
1 Pound Jumbo Lump Crab

1/2 Cup Mayo

1 Teaspoon Worcestershire Sauce

1 Tablespoon Melted Butter

1 Teaspoon Lemon Juice

1/2 Onion, Minced

2 Teaspoons Tony's BOLD Creole Seasoning, Divided

Mustard

1 Egg

1/2 Teaspoon Parsley, Minced Plus More for Garnish
Directions
Preheat your smoker to 300°F.
Place the crab in a large bowl.
Mix the mayo, Worcestershire, butter and lemon juice in a bowl.
Add the minced onion.
Mix in 1 teaspoon of the Tony's BOLD Creole Seasoning and the ground mustard.
Mix in the beaten egg and the parsley.
Add the mayo mixture to the bowl with the crab, folding gently to not break up the crab meat.
Gently spoon into a small 6″ cast iron skillet.
When ready to smoke, add the wood chunks to the embers and place the skillet over a grate at least 10″ from any flames.
Cover the smoker and cook for 30-40 minutes until the crab imperial is golden and bubbling.
Carefully, with heat resistant gloves, remove the skillet from the fire and allow to cool for 5 minutes.
Garnish with the remaining Creole seasoning and minced parsley or chives.
Spoon over Smoked Beef Tenderloin or serve as an appetizer.
Join our
family
Bring a little spice to your email inbox with Tony Chachere's Creole Club!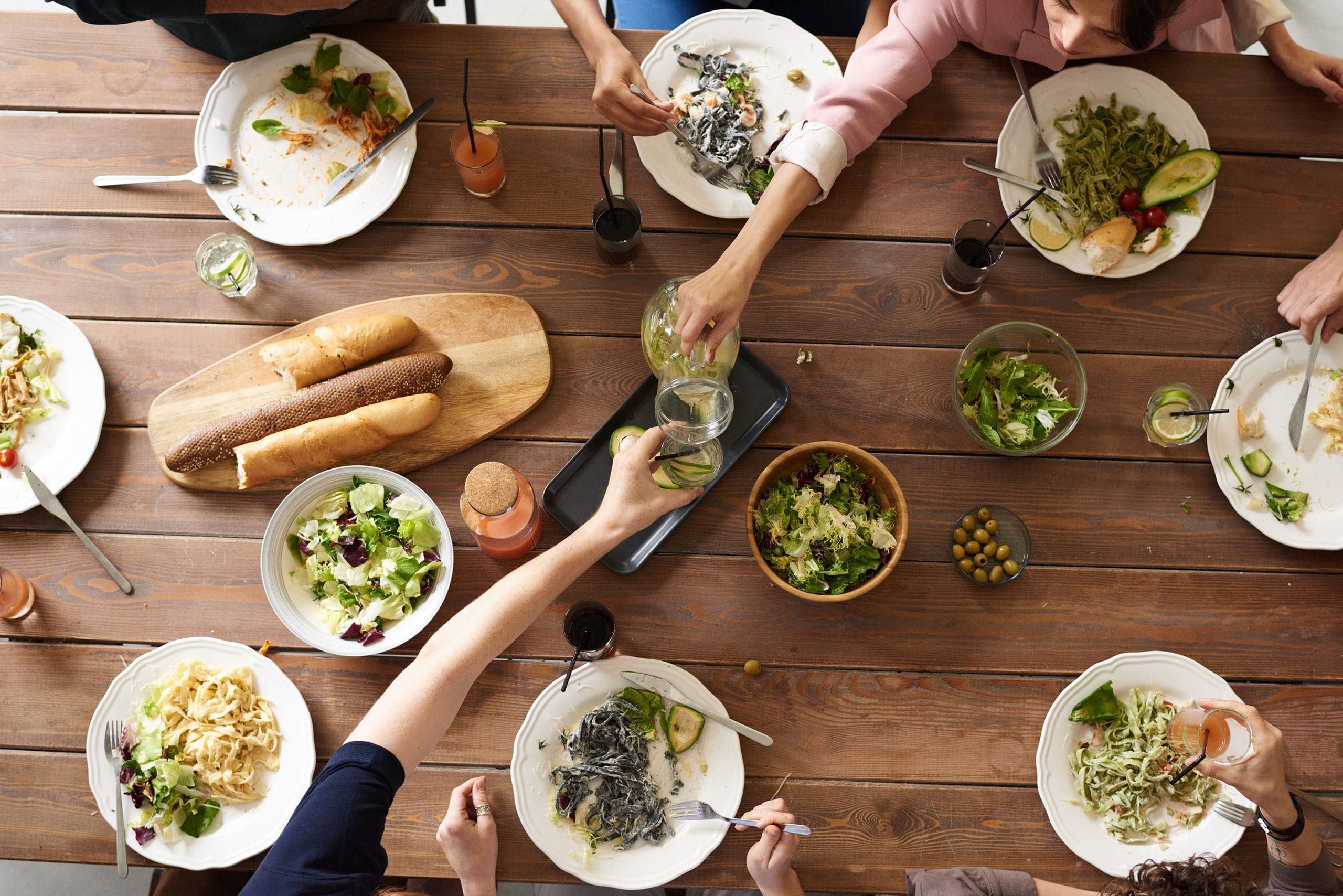 from our
Cajun Country Cookbook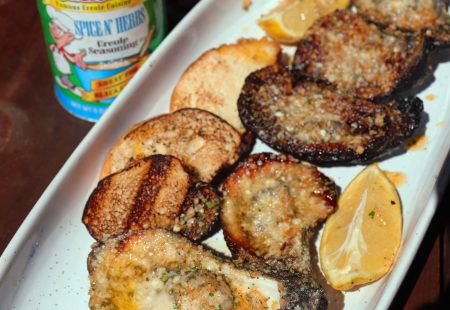 Chargrilled Oysters
Seafood and summer are a match made in heaven and @flychefaldenb knows how to fire up…
Get Recipe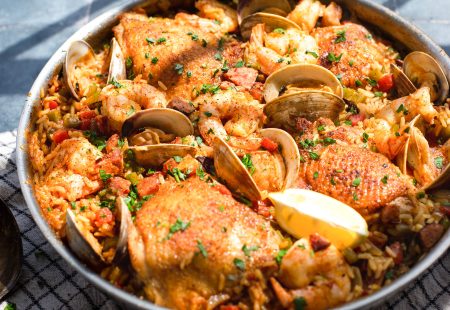 Easy Cajun Paella
This comforting and delicious paella is a Cajun twist on the traditional, thanks to Tony's Spanish…
Get Recipe