Shrimp & Sausage-Stuffed Peppers
Stuffed peppers are a Louisiana staple, and these stuffed peppers from Creole for the Soul bring a new flavor you won't be able to resist. Filled with Italian sausage, shrimp, the Holy Trinity and Creole seasonings, these peppers bring flavor to every level of the dish.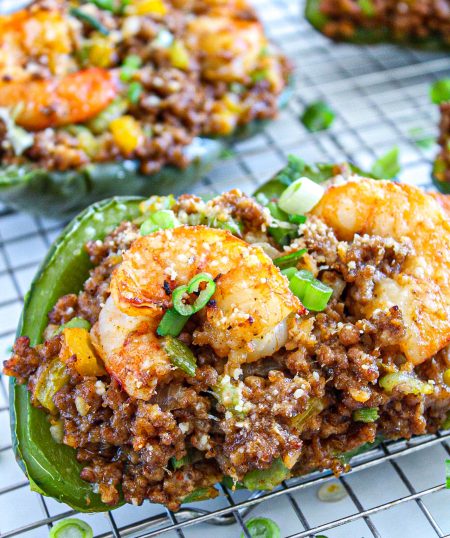 Shop Tony's Flavors In This Recipe
Ingredients
1 Pound Ground Italian Sausage

1 Pound Shrimp, Peeled and Deveined

1 Onion, Chopped

1 Bell Pepper, Chopped

1-3 Large Bell Peppers, Halved and with Core Removed

4 Celery Stalks, Diced

6 Cloves Garlic, Minced

1 Bunch Green Onions, Sliced

4 Tablespoons Butter

Tony's Original Creole Seasoning, to Taste

2 Teaspoons Cayenne Pepper

Italian Seasoning, to Taste

1/2 Cup Parmesan Cheese, Grated

Shrimp Stock or Water

1/4 Teaspoon Baking Soda

1 Teaspoon Tony's Supreme Creole Crab Boil
Directions
Preheat the oven to 400°F.
Take the ends/scraps of your vegetables and add them to a pot of water. Stir in the Tony's Supreme Creole Crab Boil, and bring up to a boil. Let it cook for 10 minutes. Add in the halved bell peppers and more water if the peppers aren't submerged. Allow to cook for 3-4 minutes. Remove the bell peppers from the boil and set aside.
Melt butter in a skillet over medium-high heat. Once melted, stir in Italian sausage. Let cook for 2 minutes, than add in the baking soda. Stir in the Holy Trinity (chopped onion, bell pepper and celery) and cook down for 3 minutes. Stir in the garlic. Reduce heat to medium and stir in the shrimp. Season with Tony's Original Creole Seasoning, Italian seasoning and cayenne and adjust to taste. Once shrimp are pink and fully cooked, add in Parmesan and stir until well blended.
Arrange bell pepper halves on a baking sheet and over stuff each with the the stuffing mixture. Place into the oven and allow to cook for 15-20 minutes. Garnish with green onions and more Parmesan.
Join our
family
Bring a little spice to your email inbox with Tony Chachere's Creole Club!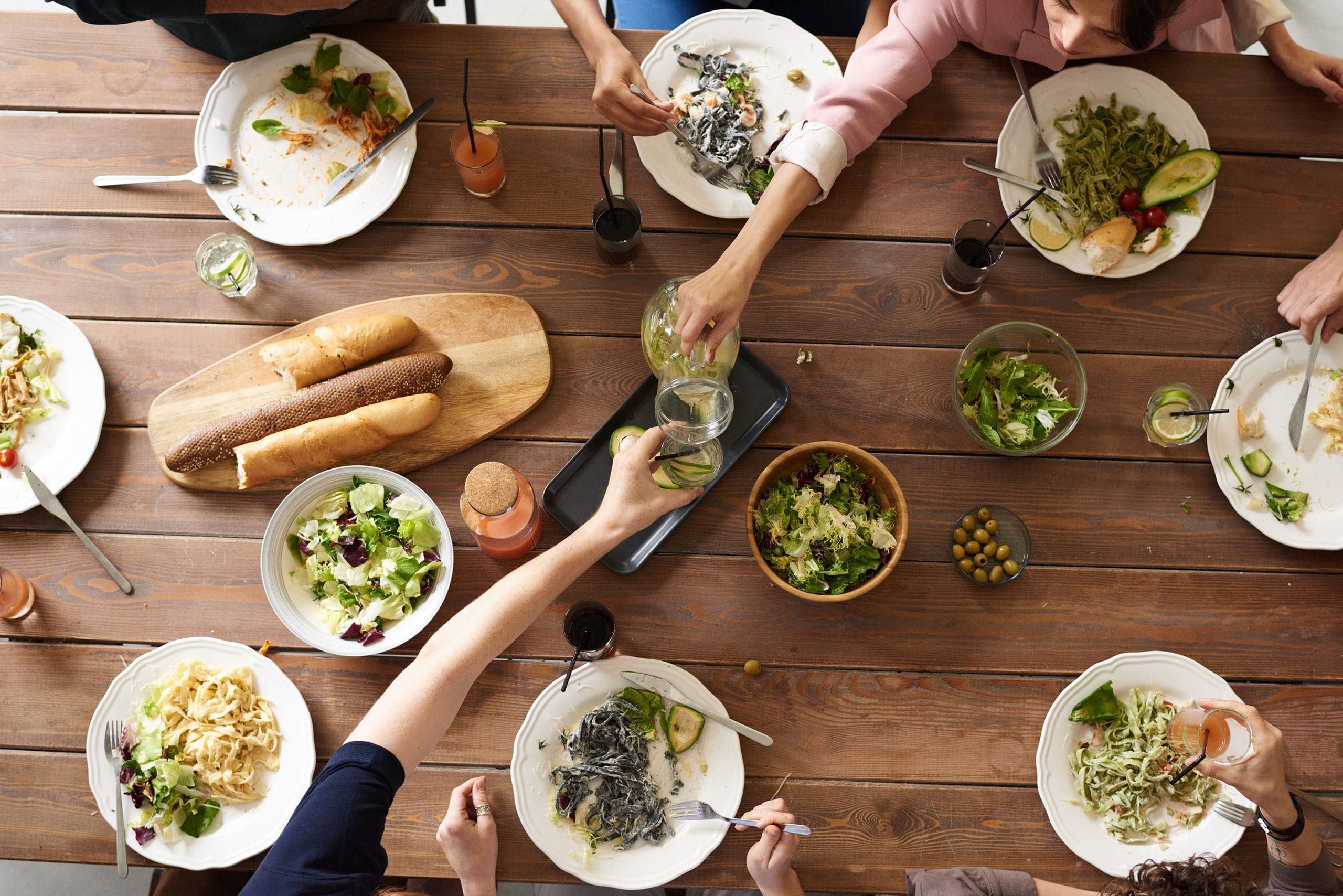 from our
Cajun Country Cookbook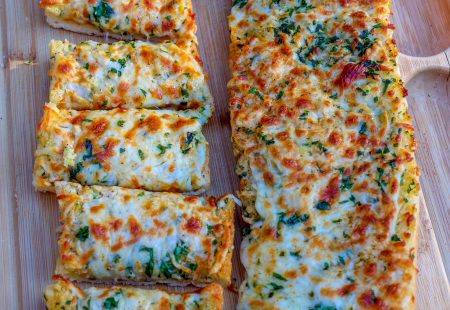 Seafood Boil Garlic Bread
Creamy, crunchy, and creole! The way @flychefaldenb just put all other garlic bread to shame with…
Get Recipe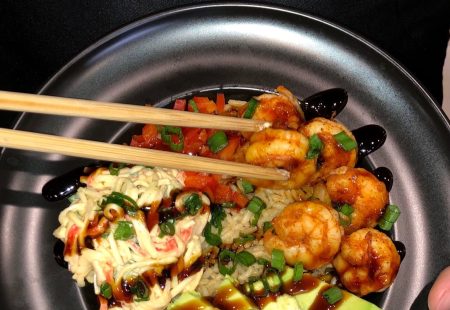 Creole Poke Bowls
We love how @capt.cooking gave this fan-favorite a creole twist! These Creole Poke Bowls are bold,…
Get Recipe