Shrimp and Crawfish Fettuccine
This creamy fettuccine Alfredo takes a Southern twist packed with an array of seasonings, shrimp, fettuccine pasta and crawfish tails. Top it off with Parmesan cheese, then add a dash of parsley for some beautiful color!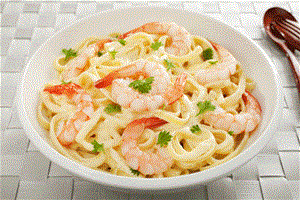 Shop Tony's Flavors In This Recipe
Ingredients
2 Whole Onions, Chopped

2 Whole Celery, Chopped

1 Whole Bell Pepper, Chopped

1 Whole Green Onion, Chopped

6 Tablespoons Margarine

2 Tablespoons All-Purpose Flour

1/8 Cup Parsley, Chopped

2 Pounds Crawfish Tails

2 Tablespoons Jalapeño Relish

1/2 Pound Velveeta Cheese

1/2 Pint Half-and-Half

3 Whole Garlic, Minced

3 Tablespoons Tony's Original Creole Seasoning

1/2 Pound Fettuccine

1/2 Cup Parmesan
Directions
In a Dutch oven, sauté onions, celery, bell pepper and green onions in margarine on medium heat until tender.
Add flour, parsley and crawfish and cook for 15 minutes.
Add relish, cheese, half-and-half and garlic.
Reduce heat and simmer for 10 minutes.
Stir often to prevent sticking.
Season with Tony's Original Creole Seasoning.
During the last 10 minutes of cooking crawfish, begin boiling the pasta so that it will be tender at the same time that the crawfish is cooked.
Follow directions on the bag to boil the pasta, but do not add salt.
When the pasta is tender, drain, rinse in cold water and drain again.
In 1 or 2 casserole dishes, coated with cooking spray, pour some of the pasta across evenly, then cover with crawfish mixture.
Continue alternating pasta and crawfish mixture until all is used up.
Sprinkle top with Parmesan cheese (optional).
Bake at 350°F degrees for 15 minutes.
Join our
family
Bring a little spice to your email inbox with Tony Chachere's Creole Club!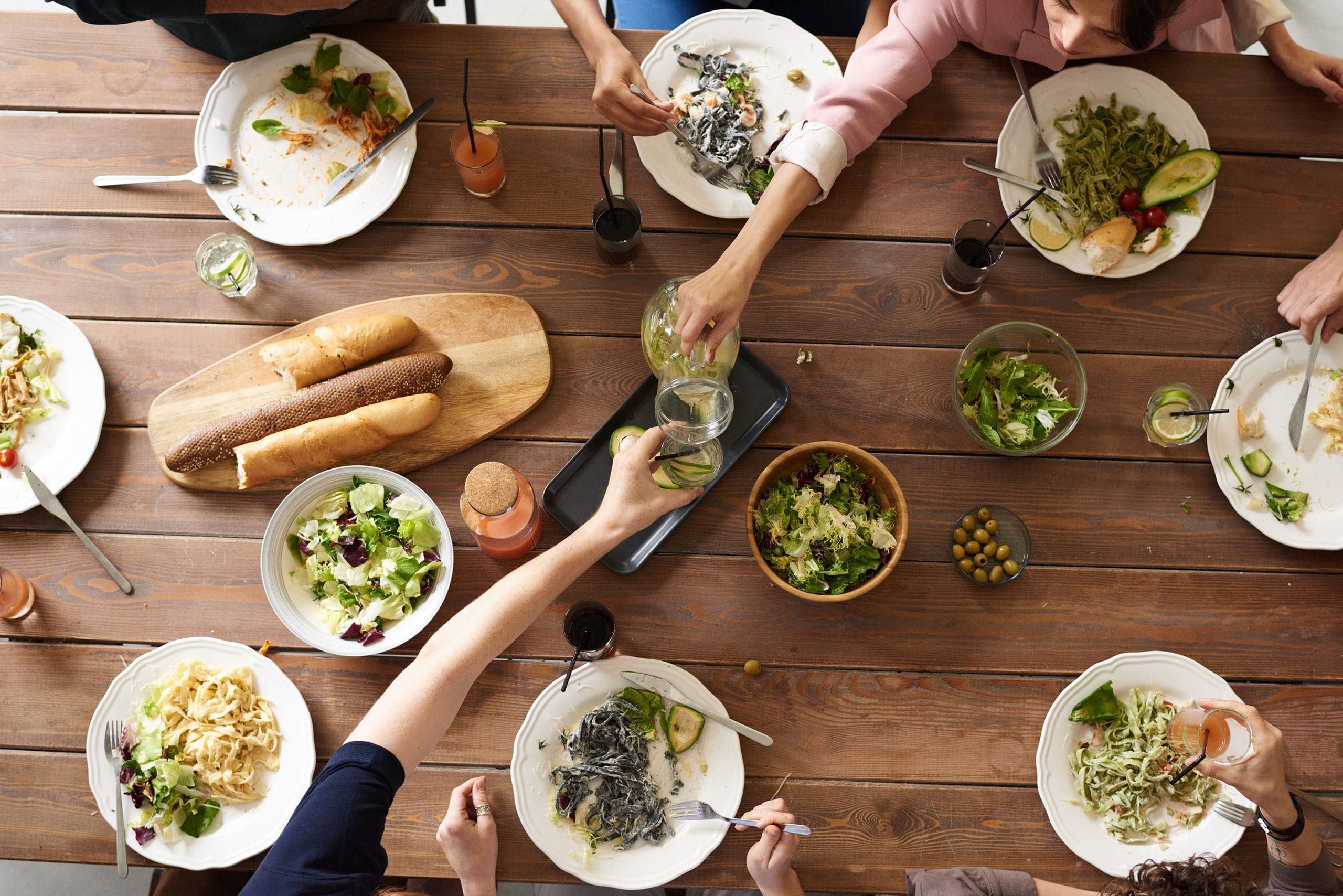 from our
Cajun Country Cookbook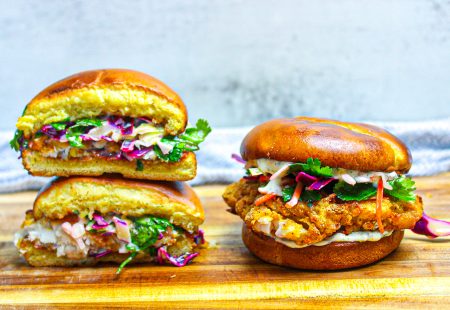 Air Fried Catfish Sandwich
Let the good times roll into your next BBQ or picnic with this Air Fried Catfish…
Get Recipe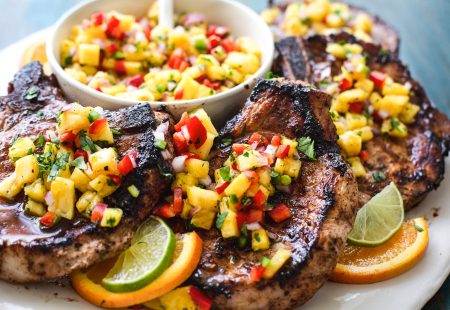 Jerk-Inspired Pork Chops with Pineapple Salsa
Grilling season is here and a delicious pork chop is hard to beat. This Jerk-Inspired Pork…
Get Recipe