Shrimp and Andouille Sausage Gumbo Dip
A new twist on gumbo that's perfect for your next holiday meal! Eat For Cheap's take on Gumbo Dip is a great way to add gumbo flavors to your holiday appetizer.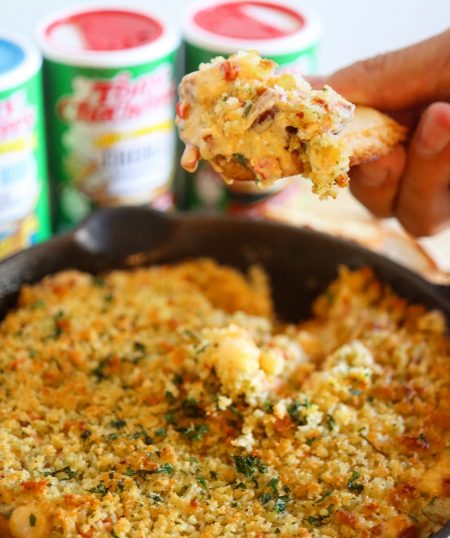 Shop Tony's Flavors In This Recipe
Ingredients
1 1/2 Teaspoons Tony's Original Creole Seasoning

1 Tablespoon Olive Oil

9 Ounces Andouille Sausage, Diced

9 Ounces Shrimp, Peeled, Deveined and Chopped

3/4 Cup Green Onions, Chopped

3/4 Cup Red Bell Pepper, Diced

1/2 Cup Celery, Chopped

2 Cloves Garlic, Minced

8 Ounces Cream Cheese, Softened

1 Cup Asiago Cheese, Grated

1/2 Cup Seasoned Panko Breadcrumbs

2 Tablespoons Butter, Melted

Sliced and Toasted Baguette for Dipping
Directions
Preheat broiler to 450°F.
Heat olive oil in a large pan over medium heat. Add sausage and cook for about 4-5 minutes. Add bell pepper and celery, sauté for an additional 4-5 minutes. Add shrimp and Tony's Original Creole Seasoning. Sauté until shrimp is fully cooked, about 3 minutes.
Reduce heat to low. Add softened cream cheese and stir until fully melted and combined. Add in Asiago cheese, stir to combine. Simmer on low until bubbling, about 3 minutes.
Transfer mixture to an oven-safe dish. Combine melted butter and panko, spread over dip. Bake in the oven until panko is golden brown and the dip is bubbling. About 5 minutes (check halfway through). Garnish with fresh parsley (if desired). Serve immediately with toasted baguette slices and enjoy!
Join our
family
Bring a little spice to your email inbox with Tony Chachere's Creole Club!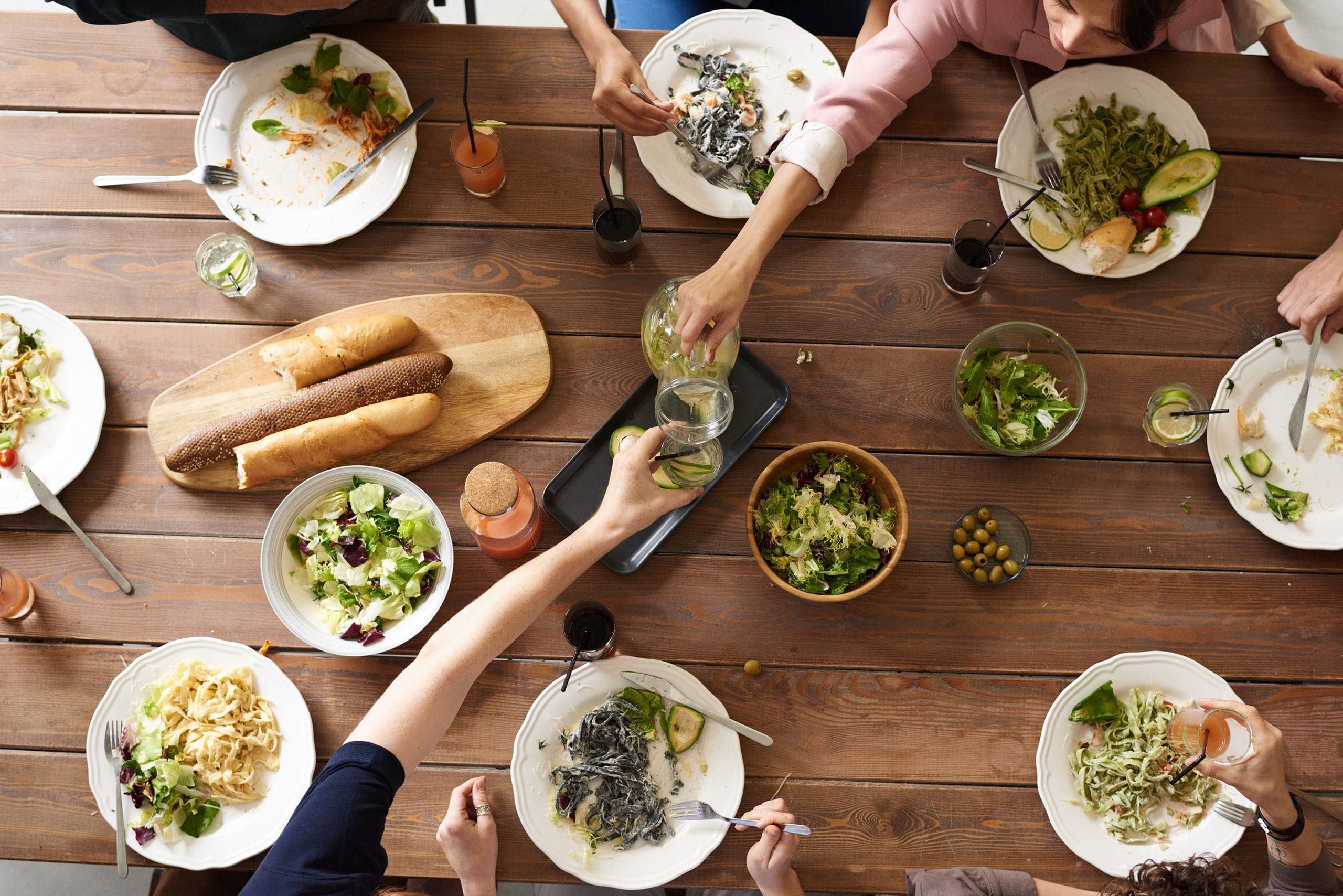 from our
Cajun Country Cookbook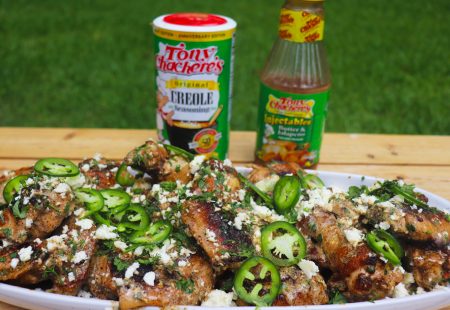 Creole-Elote Style Party Wings
@flychefaldenb takes all of the flavoring of Mexican street corn and turns it into a Creole-style…
Get Recipe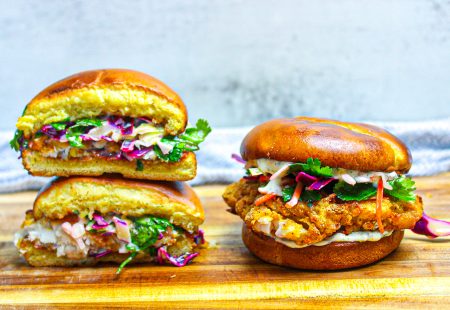 Air Fried Catfish Sandwich
Let the good times roll into your next BBQ or picnic with this Air Fried Catfish…
Get Recipe