Fresh avocado and peppers, citrus, and bold Creole flavors come together for a different take on shrimp fajitas. The Beach House Kitchen says these 30-minute fajitas will soon be the only ones you want!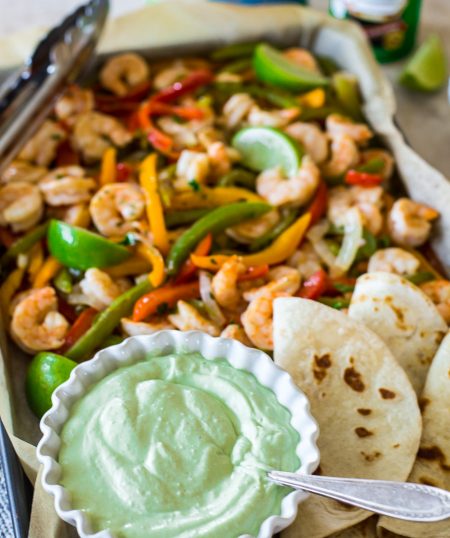 Shop Tony's Flavors In This Recipe
Ingredients
2 Avocados, Peeled and Pitted

1/2 Cup Sour Cream

3 Tablespoons Freshly Squeezed Lime Juice

1/2 Teaspoon Tony's Original Creole Seasoning

1/4 Cup Milk

1 Clove Garlic, Minced

1/2 Cup Cilantro, Chopped (Optional)

1 1/2 Pounds Large Shrimp, Peeled and Deveined

3/4 Cup Tony's 30-Minute Seafood Marinade

2 Green Bell Peppers, Sliced into Thin Strips

1 Red Bell Pepper, Sliced into Thin Strips

1 Yellow or Orange Bell Pepper, Sliced into Thin Strips

1 Medium Onion, Sliced

3 Tablespoons Olive Oil

1 1/2 Teaspoon Tony's Original Creole Seasoning

2 Limes, Cut into Wedges

8 6-Inch Flour Tortillas

Chopped Cilantro, Salsa, Guacamole, Shredded Cheese, Sour Cream for Serving (Optional)
Directions
Making the Avocado Crema:
Combine all ingredients in a food processor or blender and blend until smooth.
Refrigerate until ready to serve with fajitas.
Making the Shrimp Fajitas:
Arrange rack in middle of oven and preheat oven to 400°F. Line a large rimmed baking sheet with parchment paper. Set aside.
In a medium bowl, combine shrimp and marinade. Toss. Place bowl in refrigerator for 30 minutes.
Cut bell peppers and onions into thin slices and place in a medium bowl. Toss with olive oil and Tony's Original Creole Seasoning.
Remove the shrimp from the refrigerator and using a slotted spoon, spoon shrimp onto one side of the prepared baking sheet in an even layer. Add the peppers and onions to the other side of the tray. Bake for 10 minutes, until the shrimp are opaque.
Remove the shrimp from the tray to a bowl and cover with foil. Continue to bake the veggies for an additional 3 minutes, then turn broiler onto high and broil veggies for 3-4 minutes.
Remove from the oven and toss the peppers with the shrimp. Serve with Avocado Crema, warm tortillas and time wedges.
Join our
family
Bring a little spice to your email inbox with Tony Chachere's Creole Club!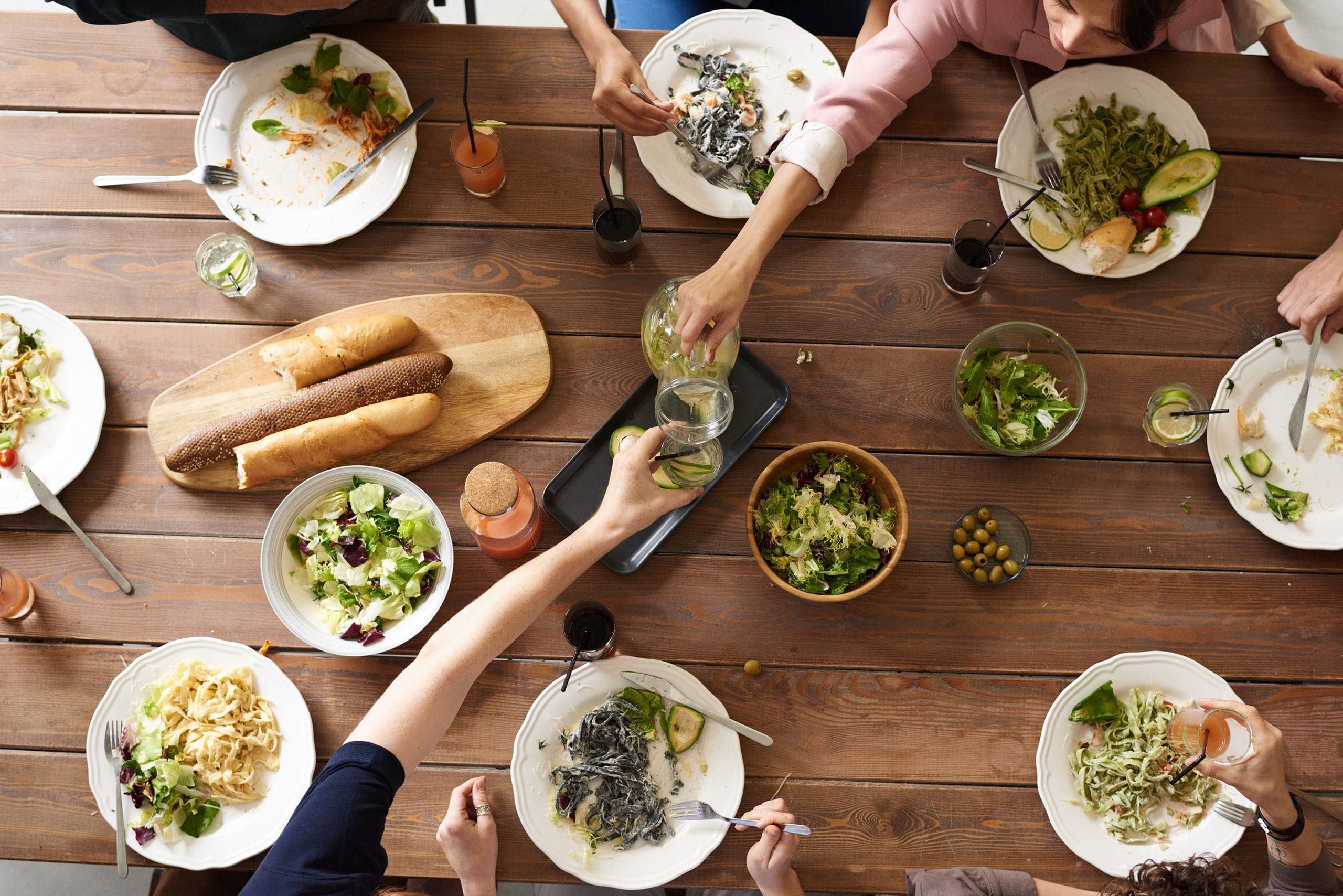 from our
Cajun Country Cookbook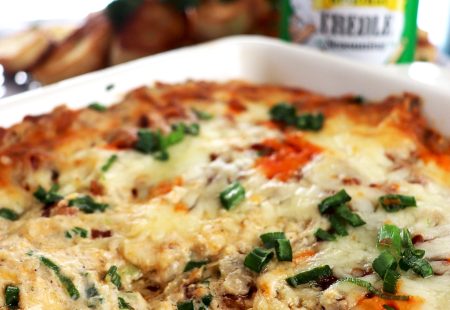 Cajun Boudin Dip
This creamy, cheesy, and dreamy dip recipe by @flychefaldenb is a party essential. Be sure you…
Get Recipe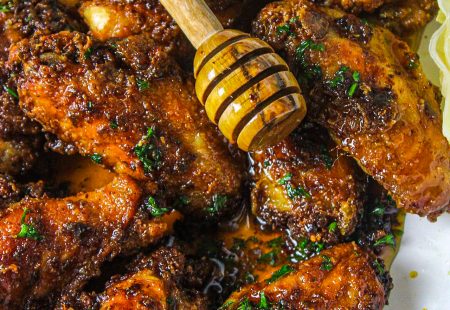 Hot Honey Wings
Try these sweet and zesty Hot Honey Wings by @creoleseoul for a bite of something you…
Get Recipe