Seared Gulf Yellowfin Tuna with Tony's Creole Spanish Rice and Spicy Aioli
The freshness of Yellowfin Tuna combines with Creole Spanish rice and spicy aioli in this recipe by Chef Jason Goodenough for a flavorful and special meal!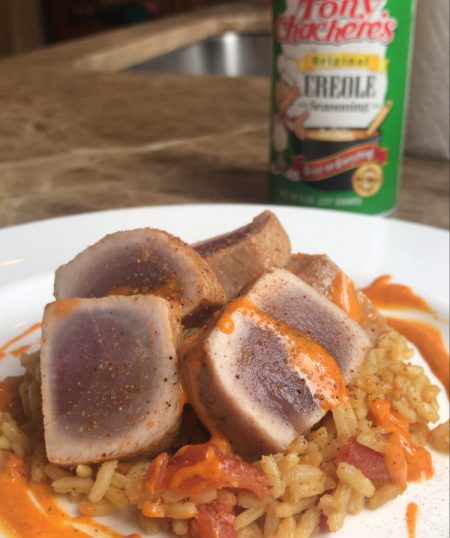 Shop Tony's Flavors In This Recipe
Ingredients
1 Box Tony's Spanish Rice Dinner Mix

1 Cup Vegetable Oil

1/4 Cup Spanish Smoked Paprika

1 Egg Yolk

3 Tablespoons Cold Water

Juice of 2 Lemons

1 Teaspoon Tony's Original Creole Seasoning

4 Center-Cut Pieces of Yellowfin Tuna (5-6 Ounces)

Tony's Original Creole Seasoning, to Taste

Vegetable Oil
Directions
Making the Spanish Rice:
Follow instructions on the Tony's Spanish Rice Dinner Mix box.
Add a can of Rotel Tomatoes (whatever level of spice you prefer).
Making the Aioli:
Put vegetable oil and smoked paprika in a small pan. Place over low heat and bring up slowly until warm, but not hot – approximately 160°F. Turn off the heat and allow to sit at least 30 minutes or overnight.
In the bowl of a food processor, or a mixing bowl if you're using an immersion blender, place the egg yolk, lemon juice, water and Tony's Original Creole Seasoning. With the mixer or blender running, stream the paprika oil into the bowl in a steady, slow stream. An emulsion will begin to form; it will become thick and start to look like an orange mayonnaise. If it becomes too thick – thicker than jarred mayo – add another teaspoon of cold tap water.
Making the Tuna:
Liberally dust the Yellowfin Tuna with the Tony's Original Creole Seasoning.
Place vegetable oil – enough to just barely cover the bottom – in an extremely hot cast iron skillet. Heat the oil until just before smoking. Put the pieces of tuna in the pan and cook for 20-30 seconds on each side. Tuna should be hard seared on the outside and still raw or rare in the center. If you prefer the fish cooked more, start with a lower heat and allow more time per side. This can also be done on a VERY clean, well-oiled grill.
Using a very sharp knife, slice the tuna and arrange over the rice. Spoon some aioli on and around the fish. Enjoy!
Join our
family
Bring a little spice to your email inbox with Tony Chachere's Creole Club!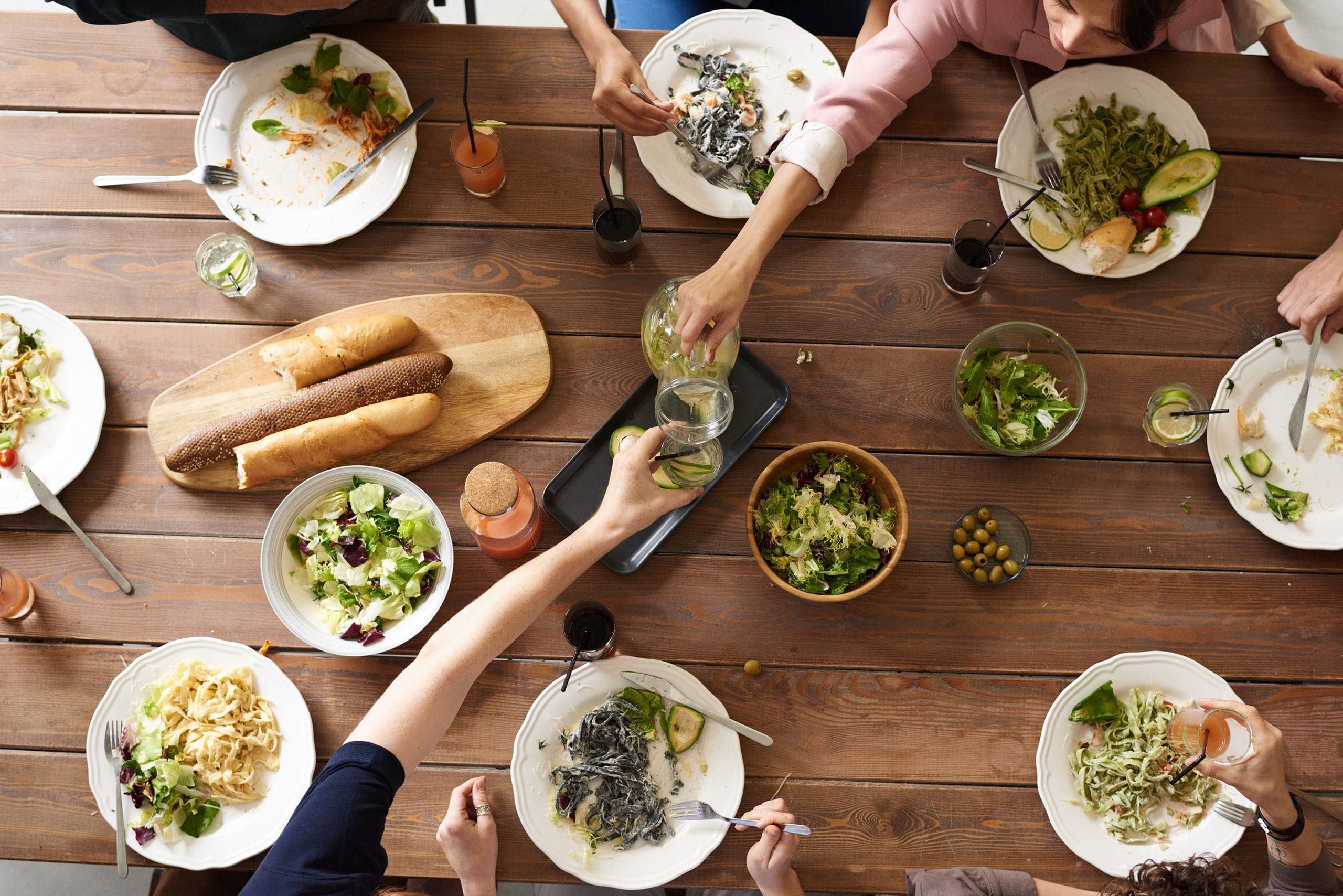 from our
Cajun Country Cookbook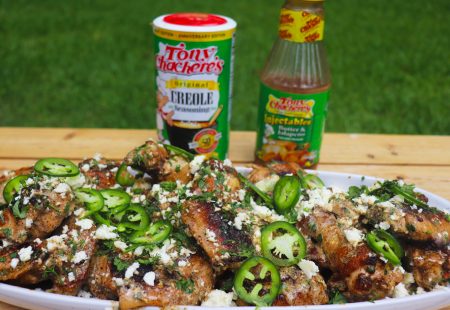 Creole-Elote Style Party Wings
@flychefaldenb takes all of the flavoring of Mexican street corn and turns it into a Creole-style…
Get Recipe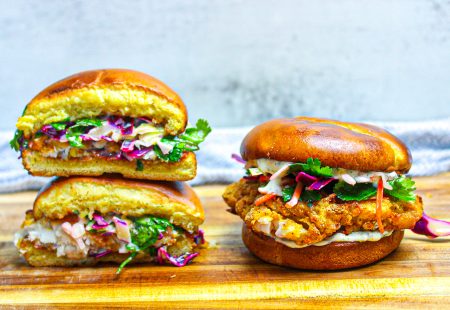 Air Fried Catfish Sandwich
Let the good times roll into your next BBQ or picnic with this Air Fried Catfish…
Get Recipe