Get back to the basics of Creole cooking with this Seafood Gumbo recipe by Tony's. There's nothing better than a hearty bowl of this Bold Seafood Gumbo once fall hits.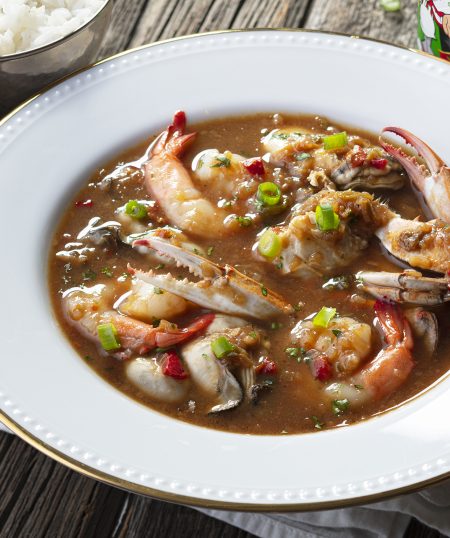 Shop Tony's Flavors In This Recipe
Ingredients
1 cup all-pupose flour

1 cup oil

2 cups chopped okra

1 cup chopped onions

1/2 cup chopped celery

1/2 cup chopped bell pepper

4 gloves garlic, minced

3 quarts low/no sodium stock or water

Tony Chachere's Bold Creole Seasoning

4 gumbo crabs, cut in half

2 lbs. peeled shrimp, deveined

1/2 pint oysters

1/2 cup chopped green onions

2 tablespoons chopped parsley

Filé (optional)
Directions
In a skillet, make a dark roux with flour and oil. Remove from heat and set aside.
In a large stock pot, sauce okra in oil until no longer stringy.
Add onions, celery, bell pepper and garlic and sauté until tender.
Add roux and stock/water to this mixture and season with Tony Chachere's Bold Seasoning.
Simmer for 1 hour.
Add seafood and simmer an additional 30 minutes.
Serve in soup bowls over rice. Garnish with greens onions, parsley and a dash of Filé.
Enjoy!
Join our
family
Bring a little spice to your email inbox with Tony Chachere's Creole Club!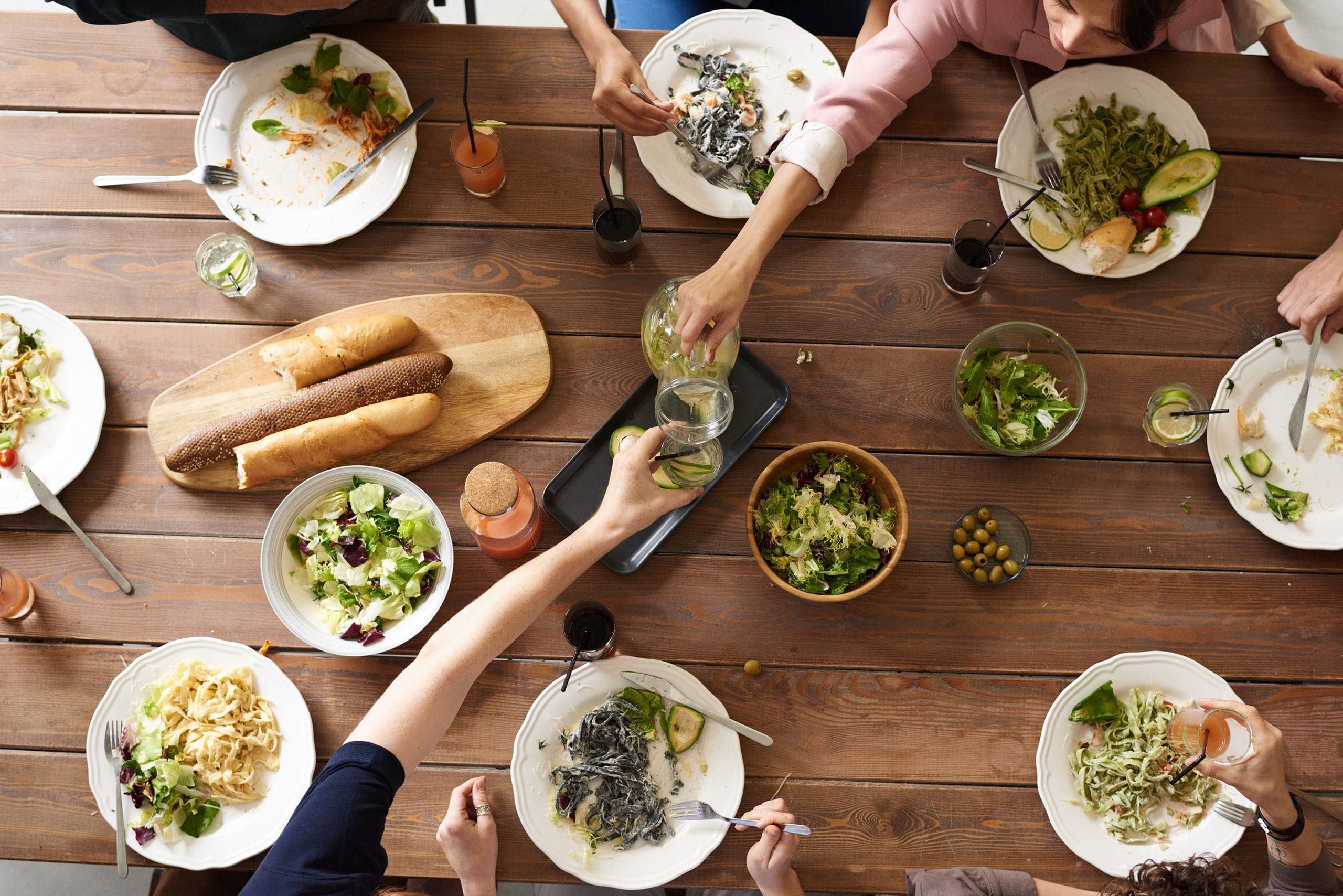 from our
Cajun Country Cookbook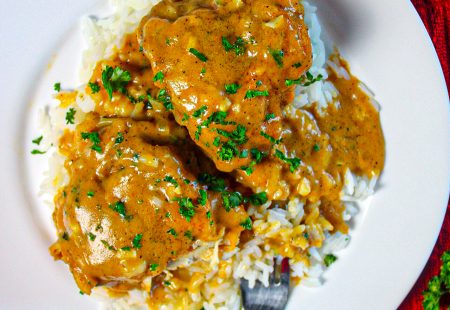 Smothered Fried Chicken
Rich, creamy and delicious gravy poured over crispy fried chicken, this southern favorite by @creoleseoul is…
Get Recipe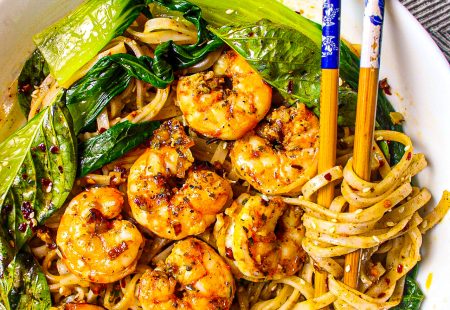 Chili Garlic Noodles with Shrimp
Thai-style comfort food with a Cajun twist! @creoleseoul combines the hearty flavors of Asian-Cajun fusion for…
Get Recipe