Roasted Garlic Redskin Mashed Potatoes
"Nothing says family dinner like warm, comforting mashed potatoes and these roasted garlic redskin mashed potatoes aren't just ordinary potatoes, they're out-of-this-world, rich, creamy and bursting with flavor!" ~ In Fine Taste. Thanks to the bold flavors of Tony's Creole seasonings, these potatoes are even more delicious, and so easy to make they always seem to bring families and friends together.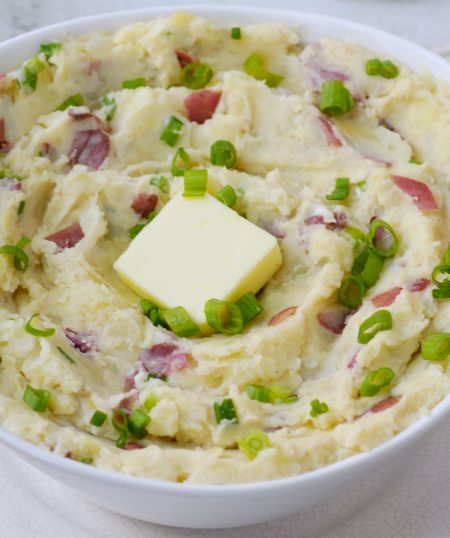 Shop Tony's Flavors In This Recipe
Ingredients
2 Pounds Red Skin Potatoes

1 Full Head Garlic

2 Teaspoons Olive Oil

1/3 Cup Butter, Room Temperature

2 Tablespoons Cream Cheese

1/2 Cup Half and Half

1 1/4 Teaspoons Tony's Original Creole Seasoning

5 Green Onion Stems, Green Parts Only

1 Tablespoon Butter (for Final Garnish)
Directions
Making the Roasting Garlic:
Preheat oven to 400°F.
Cut the top 1/4 – 1/2 inch from whole head of garlic (you want to see each garlic clove). Remove as much of the garlic's outer paper skin as you can.
Place garlic head on a large square of foil and drizzle 2 teaspoons olive oil over exposed garlic cloves. Wrap foil around garlic and place in heated oven to roast for about 45 minutes. Garlic should be fragrant and golden. When finished, remove foil packet, unwrap garlic and let it cool.
Making the Mashed Potatoes:
Scrub potatoes and remove any spoiled spots and large eyes (do not peel). Cut potatoes into approximately 1-inch chunks. Rinse potato chunks well with running water to reduce starch.
Place potatoes in a large pot with enough water to cover them. Bring water to boil. Cook for about 15 minutes until potatoes are fork tender.
Drain potatoes well and rinse with running water to reduce starch. Place potatoes back in warm pot for a few minutes which will help remove moisture.
Place potatoes in a medium-large bowl. Cut butter into pieces and add to bowl. Cut cream cheese in pieces and add to bowl.
Squeeze soft garlic from head right into bowl. Be careful not to let any of the garlic skins fall in. Use a masher to gently mash all ingredients in bowl together. Chop green onions and sprinkle them over potatoes. Reserve some for final garnish.
Pour half and half in a heat-proof measuring cup or bowl. Sprinkle in Tony's Original Creole Seasoning. Heat half and half in microwave for about 25 seconds to warm.
Add liquid to potato mixture and continue mashing until everything is melted, combined, and potatoes are roughly mashed. (Note: this is not a smooth, whipped mashed potato recipe.)
Place potatoes in serving bowl and garnish with remaining chopped green onion and 1 tablespoon butter.
Join our
family
Bring a little spice to your email inbox with Tony Chachere's Creole Club!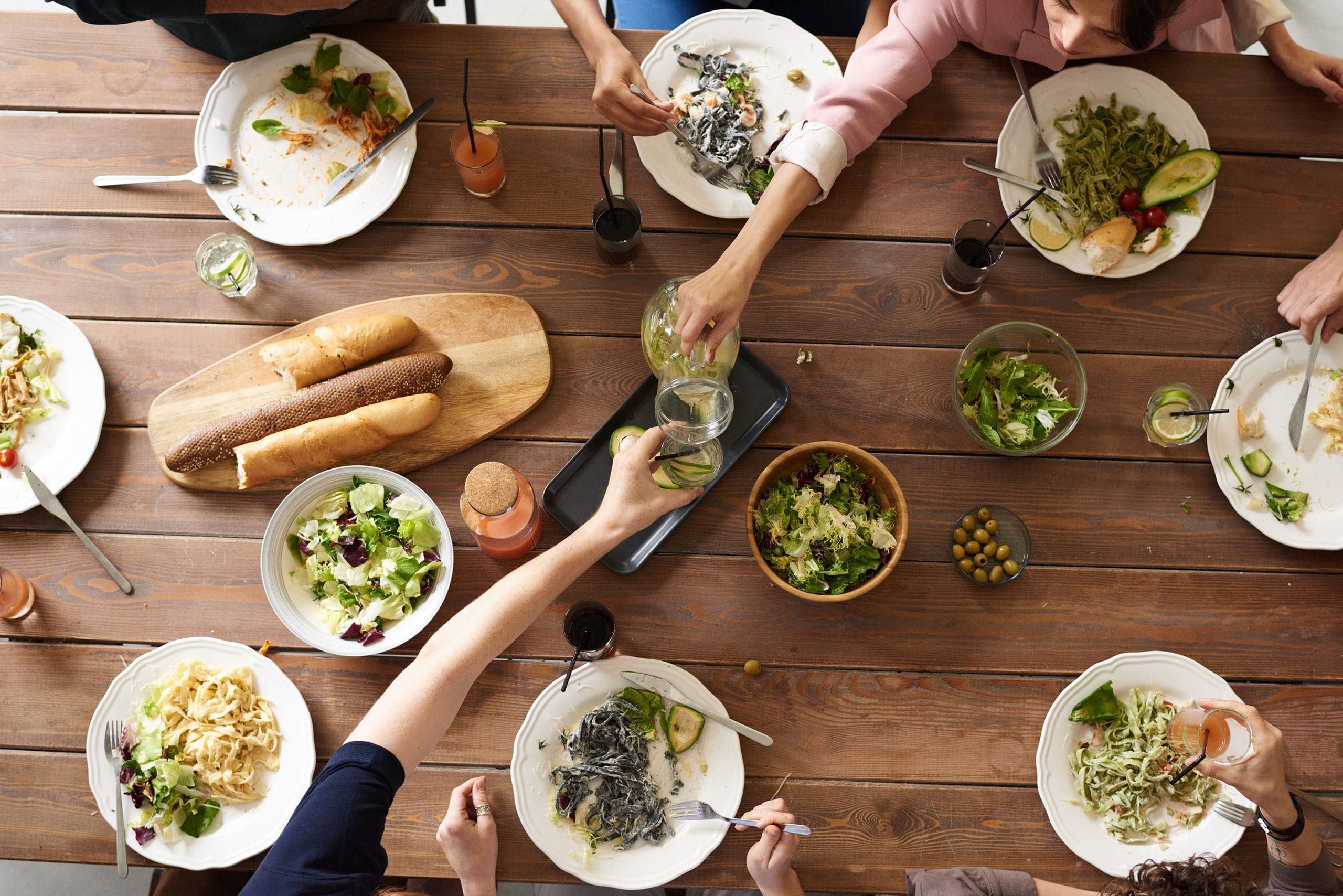 from our
Cajun Country Cookbook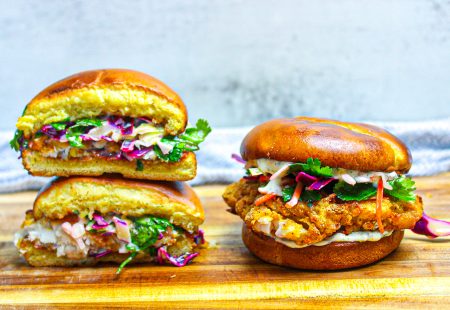 Air Fried Catfish Sandwich
Let the good times roll into your next BBQ or picnic with this Air Fried Catfish…
Get Recipe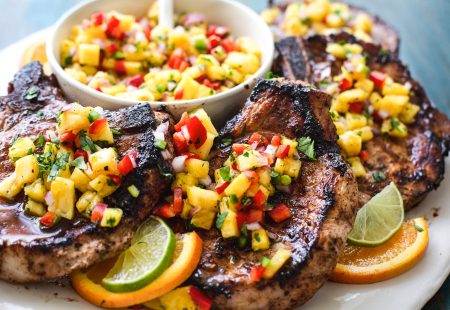 Jerk-Inspired Pork Chops with Pineapple Salsa
Grilling season is here and a delicious pork chop is hard to beat. This Jerk-Inspired Pork…
Get Recipe