Roast Beef Debris Po' Boy
This New Orleans-inspired Roast Beef Debris Po' Boy by @flychefaldenb is a flavorful mix of savory beef, gravy and Creole spices.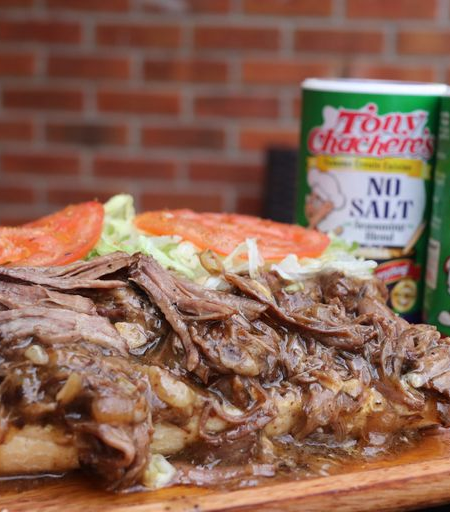 Shop Tony's Flavors In This Recipe
Ingredients
2 1/2 – 3 Pounds Chuck Roast, Remove Most of the Fat

1 Tablespoon Tony's More Spice Seasoning

1 Tablespoon Tony's No Salt Seasoning

2 Tablespoons All-Purpose Flour

1 Tablespoon Vegetable Oil

1 Onion, Sliced

6 Cloves Garlic, Minced

1 Tablespoon Worcestershire Sauce

3 1/2 Cups Beef Broth

2 Tablespoons Water

2 Tablespoons Cornstarch

French Bread

Mayonnaise

Lettuce

Tomato, Sliced

Bay Leaf
Directions
Remove all excess fat from the chuck roast and season it with Tony's More Spice and No Salt Seasonings on all sides.
Coat the roast in all-purpose flour.
In a large Dutch oven over medium-high heat, add oil and sear the roast on each side for 5 minutes. Remove the roast and set aside.
Add in the onions and let sauté for 5 minutes or until tender. Add in garlic and cook for an additional minute. Add 1/4 cup of the beef broth and deglaze the bottom of the pot with a wooden spoon.
Pour in the Worcestershire sauce and the rest of the beef broth.
Put the roast back into the pot along with a bay leaf.
Bring to a boil, reduce to a low simmer and cover for 3 hours.
Remove the roast from the pot and shred it.
Mix together water and cornstarch until well combined and add to the broth. Stir until thickened and then add the shredded beef back to the pot.
Put po' boy together with French bread, mayonnaise, lettuce, tomato and beef and enjoy!
Join our
family
Bring a little spice to your email inbox with Tony Chachere's Creole Club!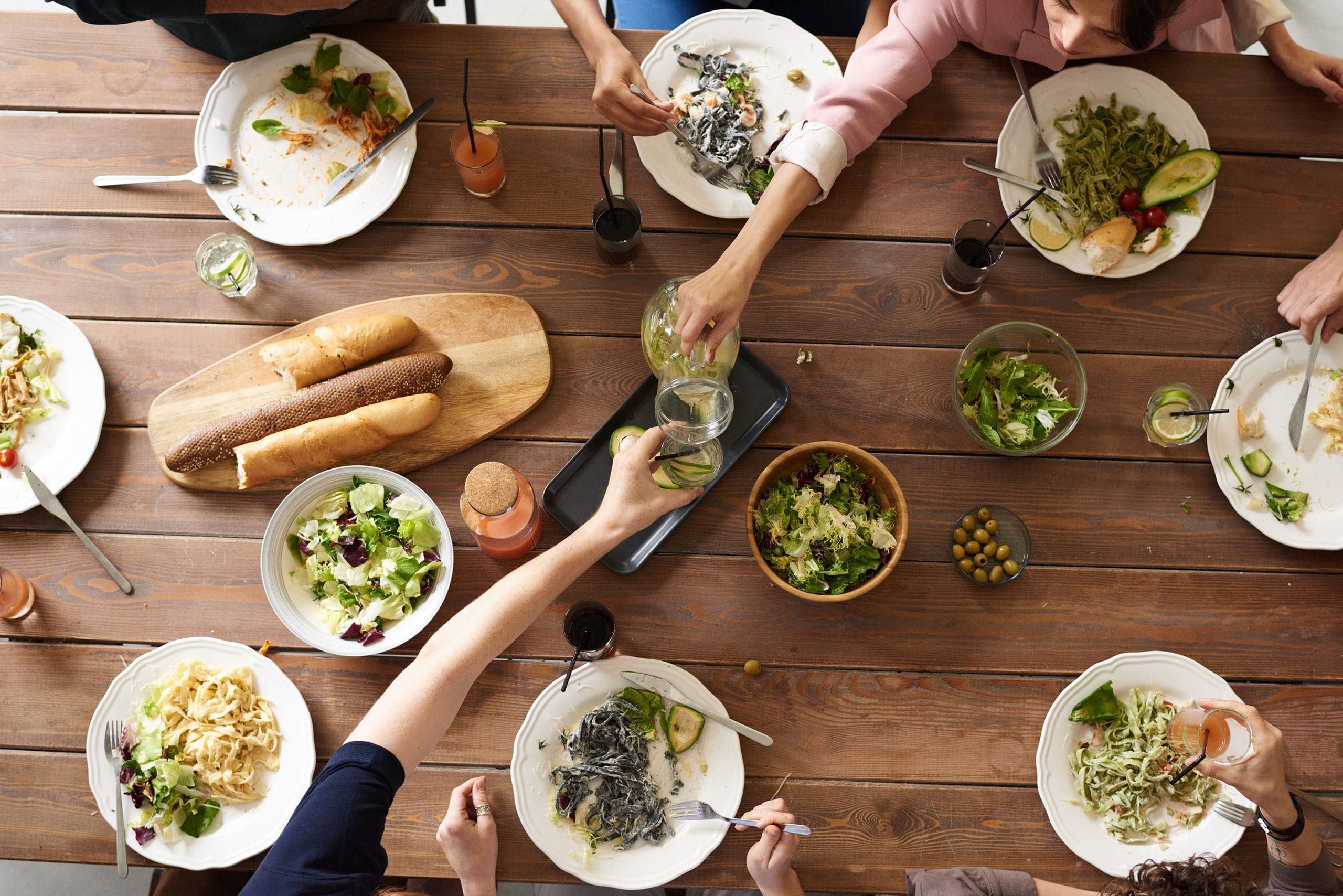 from our
Cajun Country Cookbook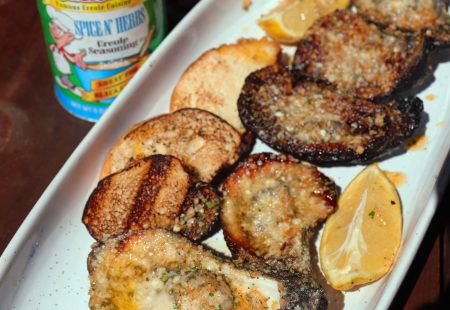 Chargrilled Oysters
Seafood and summer are a match made in heaven and @flychefaldenb knows how to fire up…
Get Recipe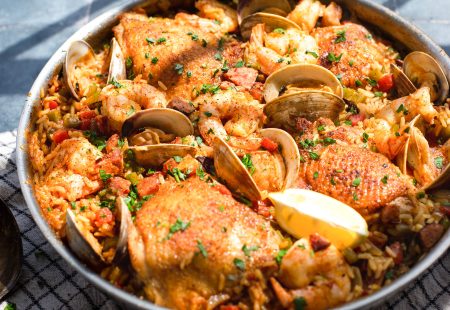 Easy Cajun Paella
This comforting and delicious paella is a Cajun twist on the traditional, thanks to Tony's Spanish…
Get Recipe