Sweet, savory, smokey … these Pork Belly Burnt Ends by @firehousegrub are the perfect blend of Creole heat and smoke for an incredible bite of flavor either alone or as part of your favorite dish.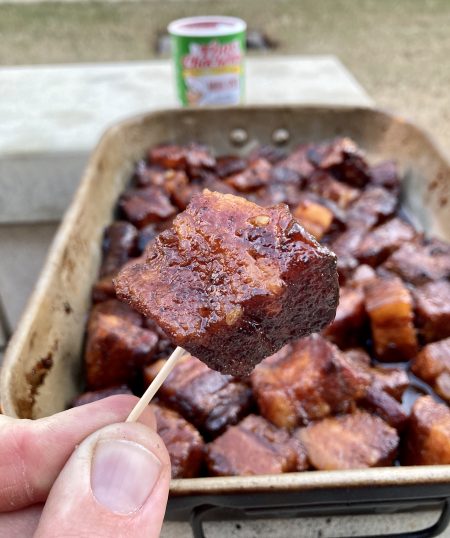 Shop Tony's Flavors In This Recipe
Ingredients
3-4 Pounds Whole Pork Belly

5+ Tablespoons Tony's More Spice Seasoning

Yellow Mustard, to Taste

6 Ounces Dr. Pepper

1 Cup BBQ Sauce of Choice

1/2 Cup Honey

8 Tablespoons Butter
Directions
Preheat smoker or grill to 250°F.
Cut pork belly into small squares, about 1 1/2 inches by 1 1/2 inches, and transfer to a bowl.
Add yellow mustard to the pork belly. Mix up using your hands. Add enough mustard to coat everything in a thin layer.
Next season the pork belly with Tony's More Spice Seasoning. Mix up using your hands, making sure everything has a nice layer of coating.
Add the pork belly to your smoker or grill fat side down. Smoke for 3 hours or until you have a bark that you like.
Remove pork belly from the smoker and place in a tray. Add more Tony's More Spice Seasoning to taste, Dr. Pepper, BBQ sauce, honey and butter to the tray. Mix to combine. Cover tray with foil.
Return to the smoker and cook covered for 1 hour and uncovered for another 30 minutes.
Remove and let rest. Enjoy!
Join our
family
Bring a little spice to your email inbox with Tony Chachere's Creole Club!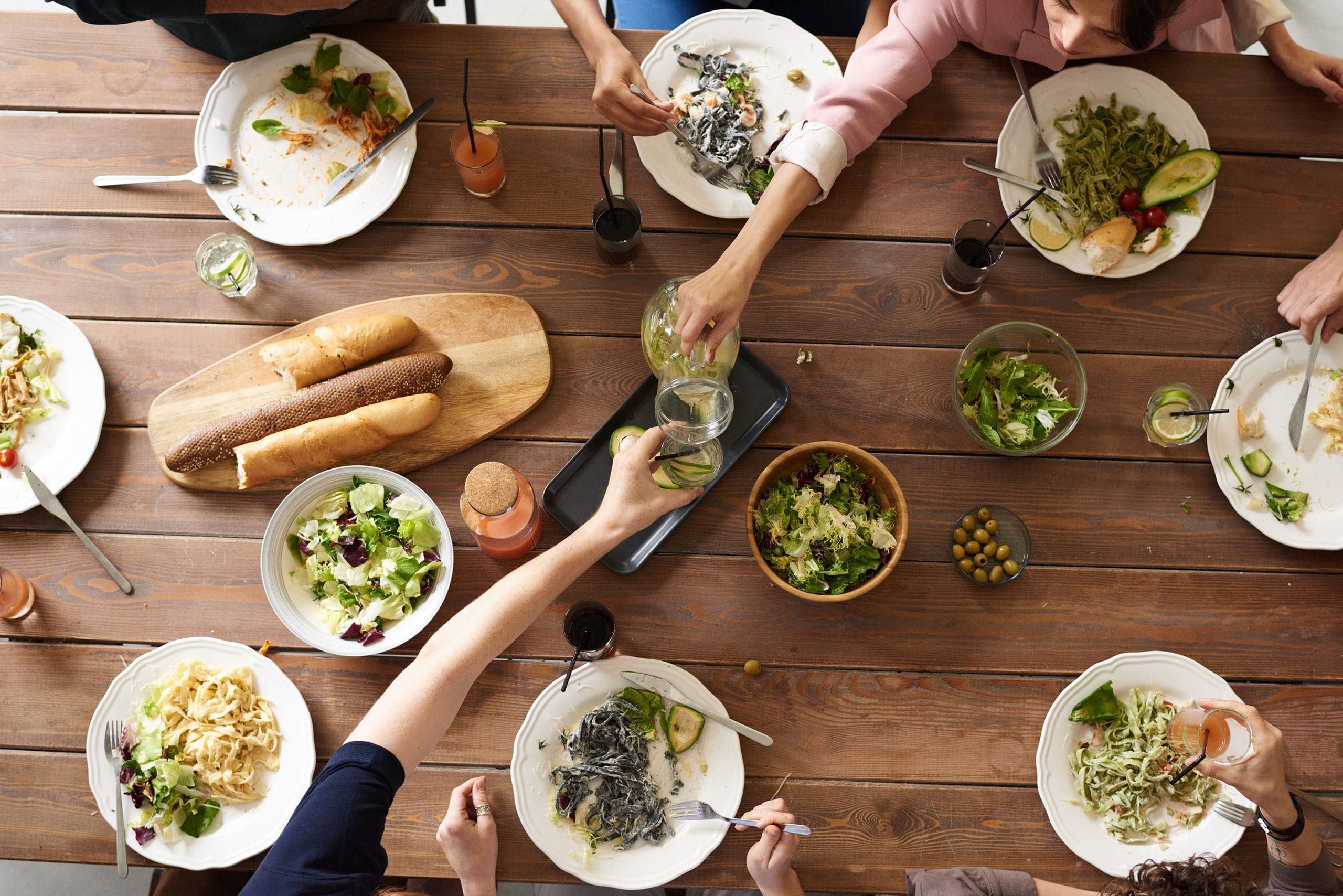 from our
Cajun Country Cookbook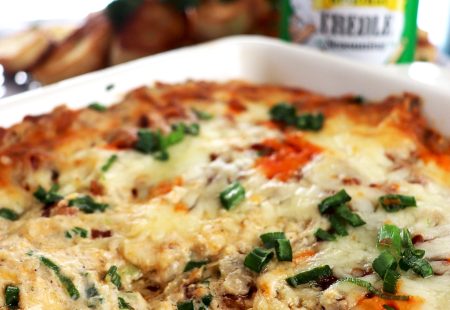 Cajun Boudin Dip
This creamy, cheesy, and dreamy dip recipe by @flychefaldenb is a party essential. Be sure you…
Get Recipe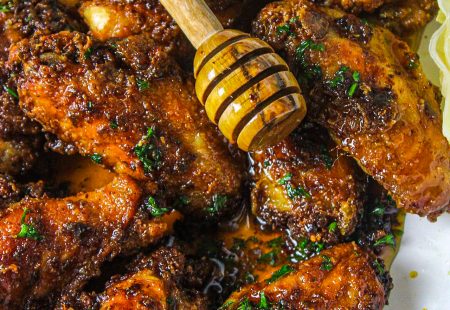 Hot Honey Wings
Try these sweet and zesty Hot Honey Wings by @creoleseoul for a bite of something you…
Get Recipe