Pan Roasted Lobster with Brandy Cream
Chef RLI's Pan Roasted Lobster with Brandy Cream combines the decadence of a lobster and brandy with a touch of Creole heat!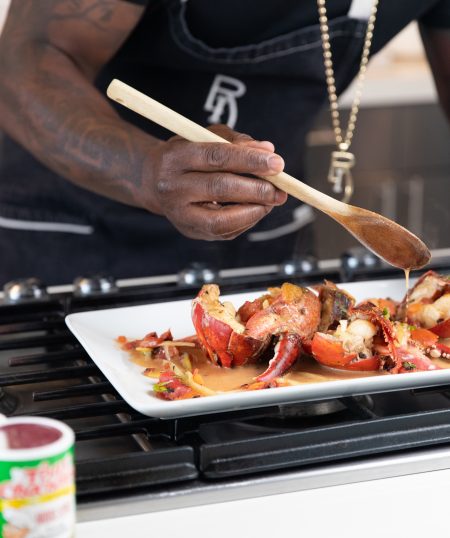 Shop Tony's Flavors In This Recipe
Ingredients
3 Live Lobsters

1/4 Cup Grapeseed Oil

3 Tablespoons Brandy

1 Cup Seafood Stock

1/2 Cup Fire Roasted Tomatoes, in their Juice

1/2 Cup Heavy Cream

1/4 Cup Celery, Thinly Sliced

1/4 Cup Rainbow Carrots, Thinly Sliced

1/4 Cup Scallions, Thinly Sliced

1 Tablespoon Fresh Thyme

1/2 Tablespoon Tony's Original Creole Seasoning
Directions
Using a kitchen towel, carefully pull off the claws and tails of the lobsters.
Bring a large pot of water to a boil.
Add the lobster claws to the water, cover and cook for about 6 minutes.
Remove the claws from the pot and shock them in a prepared bowl of ice water (this will stop the cooking process).
Next, remove the claws from the ice water.
Carefully crack the claws using a mallet, remove the meal and reserve until ready for use.
Using a sharp knife, split the tails in half lengthwise (the the meat in the shells).
Heat the grapeseed oil over high heat in a medium cast-iron skillet.
Add the tails to the pan shell side down, cover and cook for about 3-4 minutes.
Remove the pan from the heat and add brandy.
Return the pan to the heat and cook for about 1 minute, uncovered.
Add the stock and tomatoes and cook for 2 minutes.
Add the cream, reserved lobster meat celery, scallions, carrots and fresh thyme.
Cook for another minute and season with Tony's Original Seasoning. Adjust seasoning to taste.
Join our
family
Bring a little spice to your email inbox with Tony Chachere's Creole Club!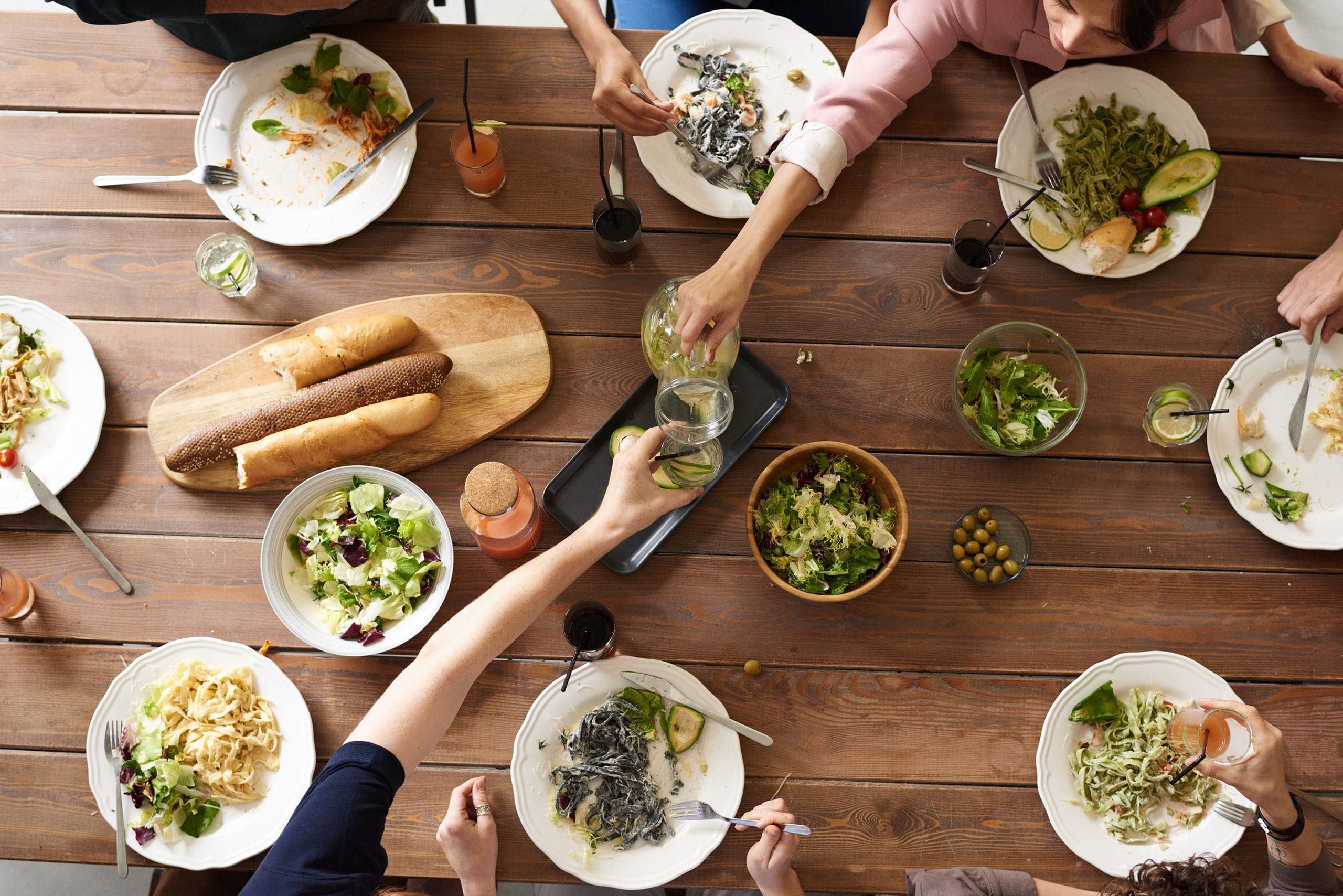 from our
Cajun Country Cookbook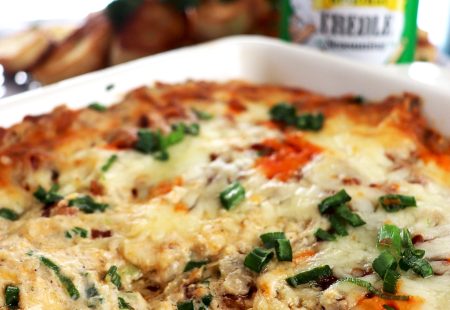 Cajun Boudin Dip
This creamy, cheesy, and dreamy dip recipe by @flychefaldenb is a party essential. Be sure you…
Get Recipe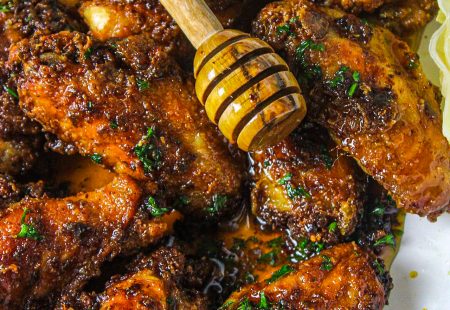 Hot Honey Wings
Try these sweet and zesty Hot Honey Wings by @creoleseoul for a bite of something you…
Get Recipe