Navy Bean Hummus with Spanish Rice Crackers
This holiday hummus with homemade Creole crackers is the perfect appetizer for your family feast. Chef Ryan André creates an easy-to-make cracker full of Creole flavors to go with this creamy and tasty hummus.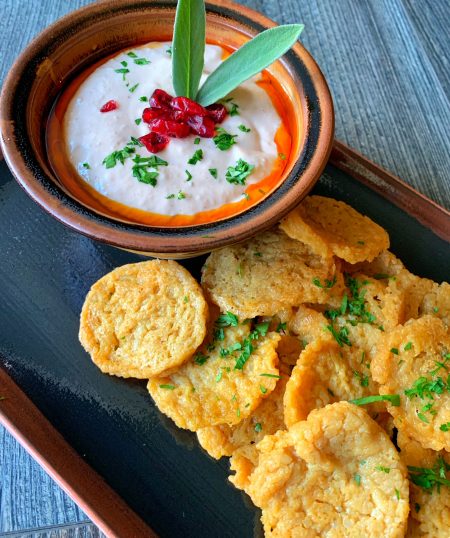 Shop Tony's Flavors In This Recipe
Ingredients
2 Cans Jalapeño Navy Beans, Drained

1/2 Cup Lemon Juice

1/2 Pound Tahini Paste

1/2 Cup Water

2 Teaspoons Tony's Original Creole Seasoning

1 Tablespoon Fresh Sage, Chopped

1/2 Cup Roasted Garlic

1/4 Cup Roasted Onion

1 Box Tony's Creole Spanish Rice Dinner Mix

3 1/2 Cups Water

Olive Oil & Dried Cranberries for Topping
Directions
Making the Hummus:
Preheat oven to 375°F.
Using foil, make a pocket. Place 3/4 cup garlic cloves and 1/2 of a yellow onion, sliced, inside.
Cover with canola oil and seal up pouch.
Place pouch in a baking sheet and place it in the oven.
Cook garlic for 30-45 minutes or until golden brown.
Drain oil, reserving for later use, and set garlic aside to cool.
Place drained beans, tahiini, lemon juice, water, sage and Tony's Original Creole Seasoning in a medium mixing bowl.
Using a hand blender, blend until smooth.
Add cool roasted garlic and onions and blend again until smooth.
Adjust seasonings if needed and serve topped with olive oil and dried cranberries.
Making the Rice Crackers:
Bring water to a boil in a small sauce pot.
Stir in Tony's Creole Spanish Rice Dinner Mix and bring back to a boil.
Reduce heat to low and cover.
Cook for 30-35 minutes or until rice is somewhat soft and mushy.
Remove rice from pot and spread on a baking sheet pan to allow to cool.
Once rice is cooled, place it on wax paper a little at a time and cover with plastic wrap.
Using a rolling pin, roll out rice mixture to flatten to 1/8-inch thick .
Remove plastic wrap and cut into 2″x2″ squares, or use a round cookie cutter to make round pieces.
Allow rice crackers to dry for 2-3 hours.
Remove crackers from wax paper and set aside.
Heat a small bit of canola oil in skillet to 400°F and fry rice crackers for 15-20 seconds.
Drain on paper towel-lined plate.
Continue this process until all rice has been dried and fried.
Join our
family
Bring a little spice to your email inbox with Tony Chachere's Creole Club!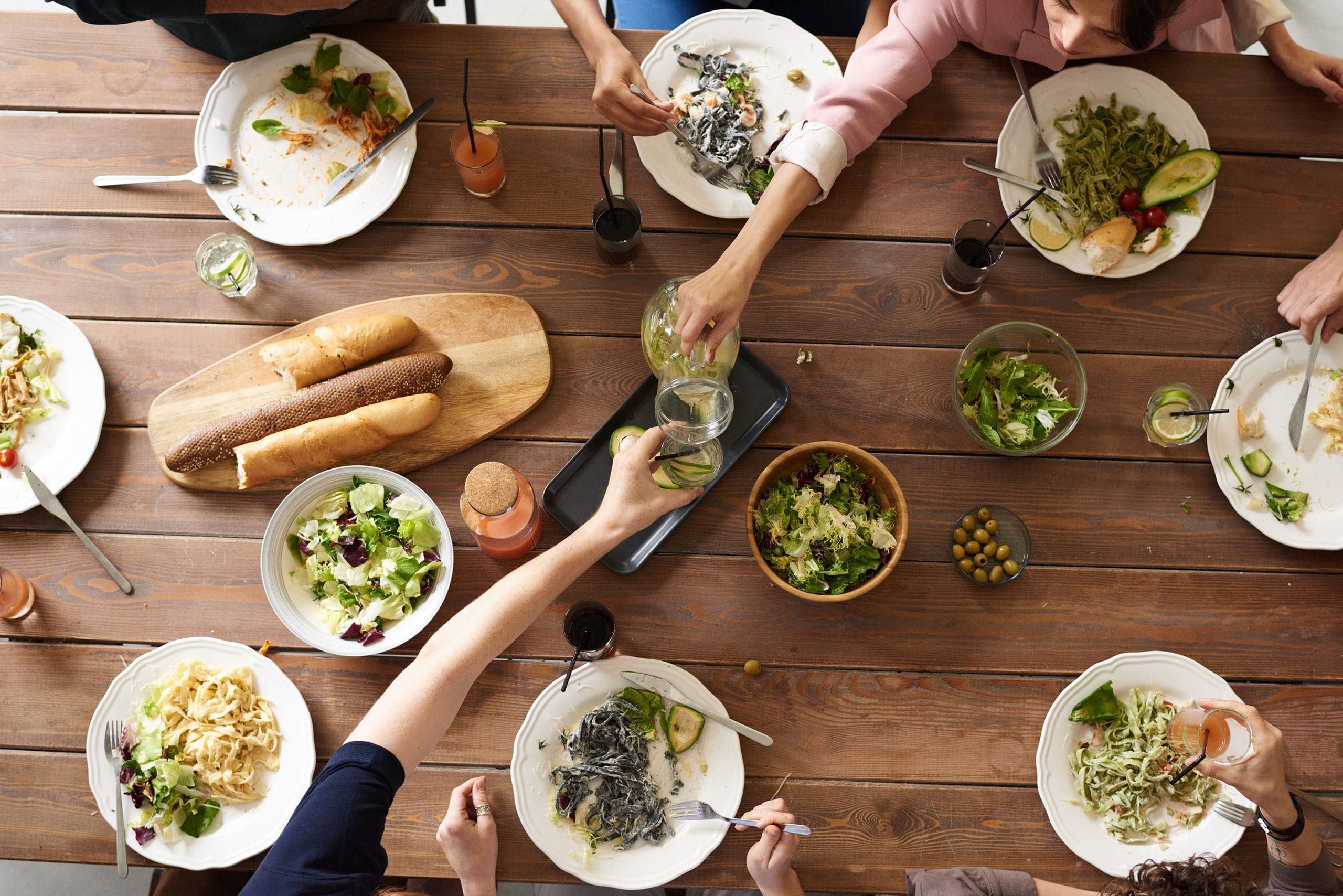 from our
Cajun Country Cookbook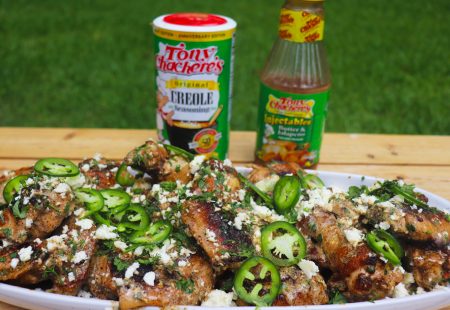 Creole-Elote Style Party Wings
@flychefaldenb takes all of the flavoring of Mexican street corn and turns it into a Creole-style…
Get Recipe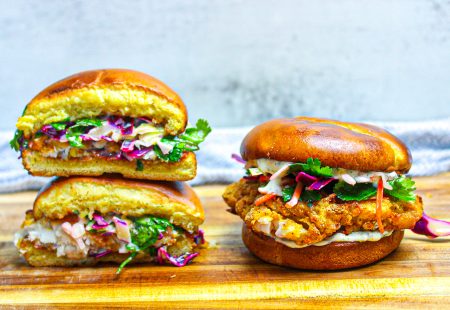 Air Fried Catfish Sandwich
Let the good times roll into your next BBQ or picnic with this Air Fried Catfish…
Get Recipe