Mozzarella Stuffed Arancinis
Bringing a Creole twist to an Italian treat! These Italian rice balls by Chef Ryan André are made with Creole flavors, stuffed with savory mozzarella, coated in breadcrumbs and deep fried … a perfect appetizer or side dish for your next meal.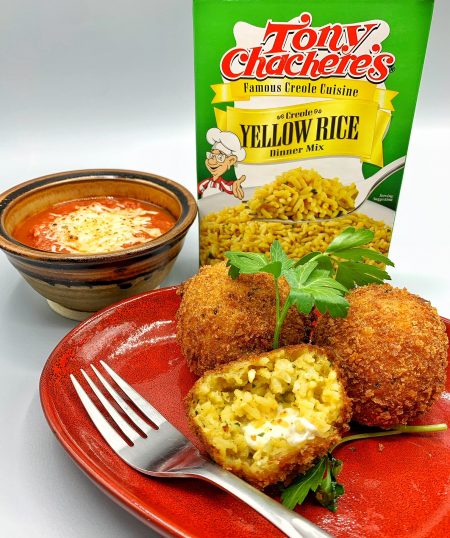 Shop Tony's Flavors In This Recipe
Ingredients
4 Tablespoons Butter

1 Cup Small Yellow Onions, Diced

3 Tablespoons Garlic, Minced

1 Cup White Wine

2 Boxes Tony's Creole Yellow Rice Dinner Mix

5 Cups Chicken Broth

2 Tablespoons Sugar

3 Tablespoons Parsley, Chopped

1 Cup Mozzarella, Shredded

3 Eggs, Beaten

1 Cup Romano Cheese, Grated

1 1/3 Cups Panko Breadcrumbs

1 Block (8 Ounces) Mozzarella

Oil for Frying

2 Cups Flour

3 Eggs

1 Can (8 Ounces) Italian Panko Breadcrumbs
Directions
Melt butter in large skillet and sauté onions and garlic until fragrant and lightly browned.
Add 2 boxes of Tony's Creole Yellow Rice Dinner Mix and stir to coat rice with butter.
Deglaze with white wine and allow to cook over medium heat until liquid is cooked out.
Add 1 cup of chicken stock and repeat the process of stirring and allowing the liquid to cook out.
Continue this process 1 cup at a time until all liquid is used and rice is cooked and slightly sticky.
Taste the rice to test for doneness and continue process if needed until rice is cooked to your liking.
Fold in sugar, parsley and shredded mozzarella and set aside, allowing to cool for 20 minutes.
While cooling, cut mozzarella block into 1/2″ cubes.
After rice is cooled, add to a mixing bowl and add eggs, panko and grated cheese.
Gently fold until all ingredients are incorporated.
Using an ice cream scoop, scoop a heaping scoopful of rice mixture and form a ball using your hand.
Press your finger in the middle of it and place a cube of mozzarella inside and form the ball around the cheese. Continue until all rice has been formed.
To set up breading station, place flour in a small dish, beat the 3 eggs with a 1/4 cup of water and pour breadcrumbs in a larger bowl or glass dish.
Roll each arancini in flour, dredge in egg mixture and then coat with panko until fully coated before placing on a clean pan.
Heat an inch of oil in a deep-sided skillet to 350°F.
Place arancinis in hot oil making sure to cook in batches so you don't overcrowd the grease causing it to cool.
Cook for 3-4 minutes making sure you move around to brown all sides to a nice darker brown color.
Drain on a paper towel-lined sheet pan until all arancinis have been fried.
Serve with your favorite dipping sauce and enjoy.
NOTE:
Make sure your hands are damp while forming arancinis to keep rice from sticking to your hands.
Join our
family
Bring a little spice to your email inbox with Tony Chachere's Creole Club!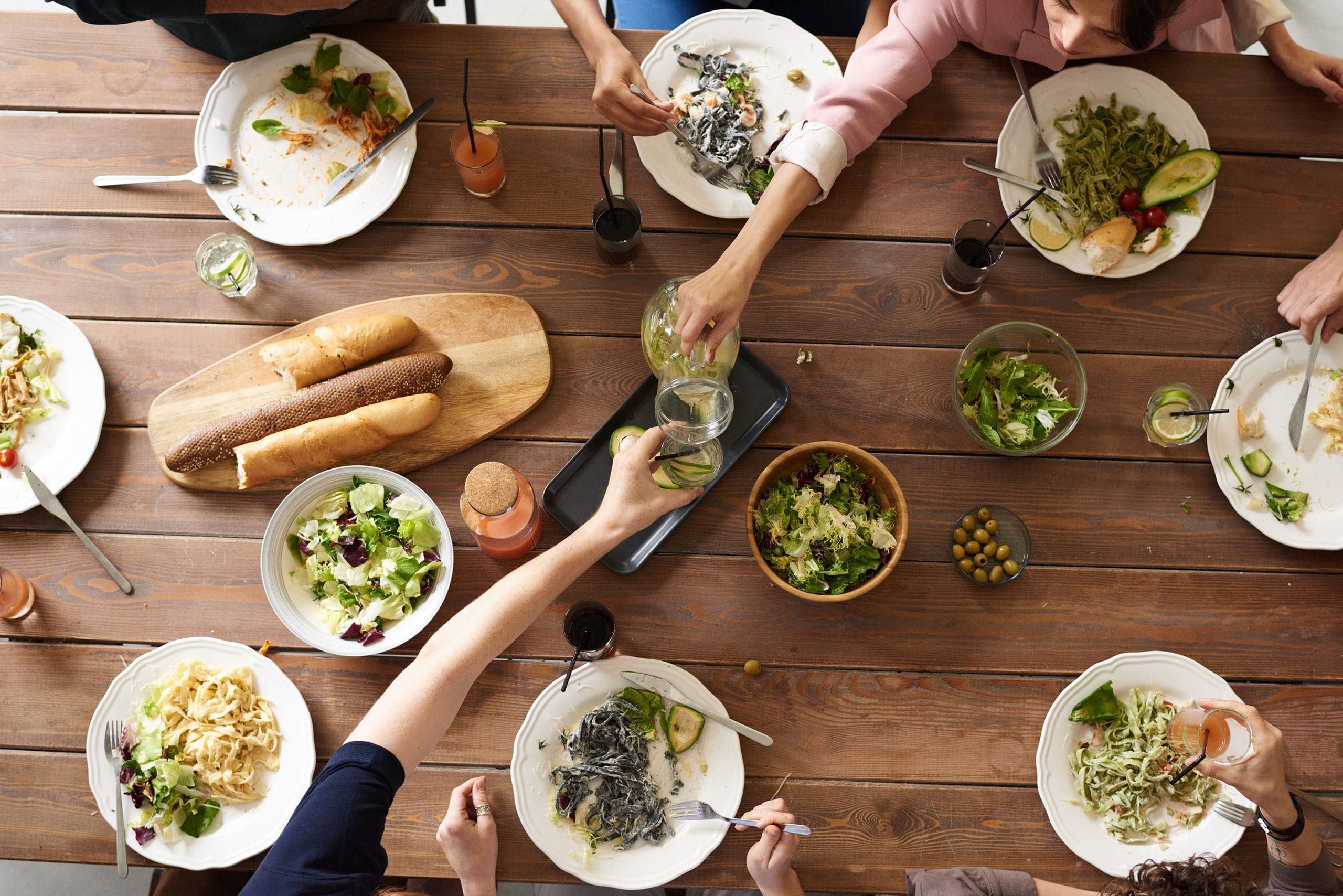 from our
Cajun Country Cookbook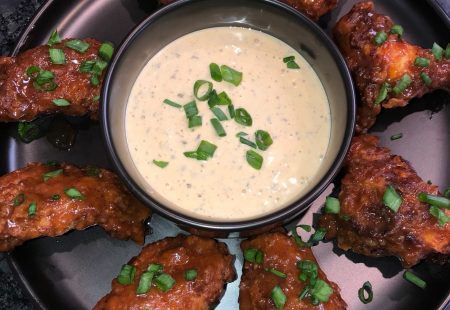 Creole BBQ Chicken Wings
Whether for your next backyard BBQ, picnic or tailgate, take your wings game to the next…
Get Recipe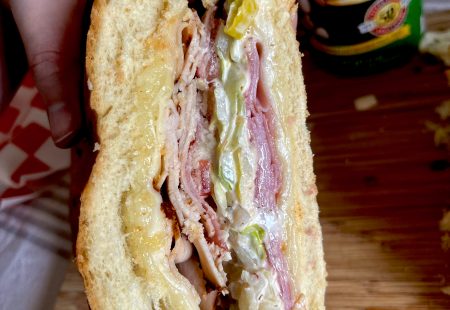 Cajun Grinder Salad Sandwich
The iconic TikTok Grinder Salad Sandwich has finally made its way to Tony Chachere's, and @eatforcheap puts the…
Get Recipe