As George Motz says, a traditional Lowcountry Shrimp Boil includes just four main ingredients – potatoes, corn on the cob, kielbasa, and fresh shrimp – but this boil kicks up the flavor thanks to ample amounts of Tony's Supreme Creole Crab Boil, making this one communal meal you won't want to miss!
Be sure to check out George's video below!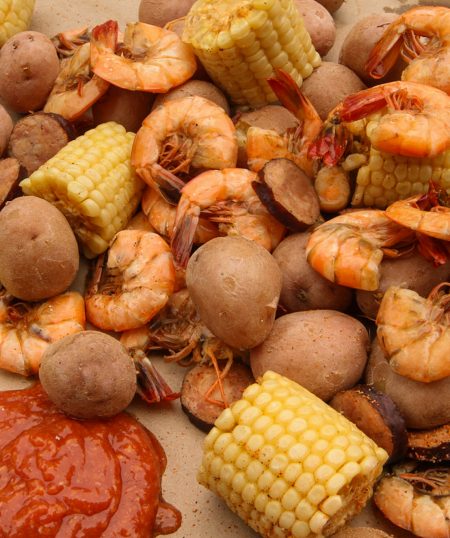 Shop Tony's Flavors In This Recipe
Ingredients
5-6 Pounds Fresh Shrimp, Tails On

2 Pounds Small Red Potatoes, Scrubbed Clean

4 Ears Corn on the Cob, Shucked and Cut into Quarters

1 1/2 Pounds Smoked Kielbasa, Sliced into 1/8-Inch Thick Discs

16 Ounces Tony's Supreme Creole Crab Boil

2 1/2 Gallons Water

Soft Butter

Cocktail Sauce
Directions
 Prep a tale outside with newspaper or rolled out craft paper.
In a very large stock pot – preferable one with a strainer insert – add water and Tony's Supreme Creole Crab Boil. When water is boiling, add the potatoes.
After the potatoes have cooked for 10 minutes, add the kielbasa.
After the kielbasa has cooked for 5 minutes, add the corn.
Finally, 5 minutes after the corn has cooked, add the shrimp and cook for another 2-3 minutes.
While the pot is boiling, place soft scoops of butter directly onto the table paper, so guests can butter their potatoes and corn, and dump cocktail sauce onto the table as well for dipping the shrimp.
When you are finished eating, simply wrap up the paper and throw it in the trash. So easy!
PRO TIPS:
If you have any potatoes left over, smash them and fry up in some oil. Season them with Tony's Original Creole Seasoning!
With any leftover kielbasa and shrimp, chop them up finely and toss with lemon juice, Tony's Pepper Sauce and mayonnaise for a really tasty shrimp dip!
Join our
family
Bring a little spice to your email inbox with Tony Chachere's Creole Club!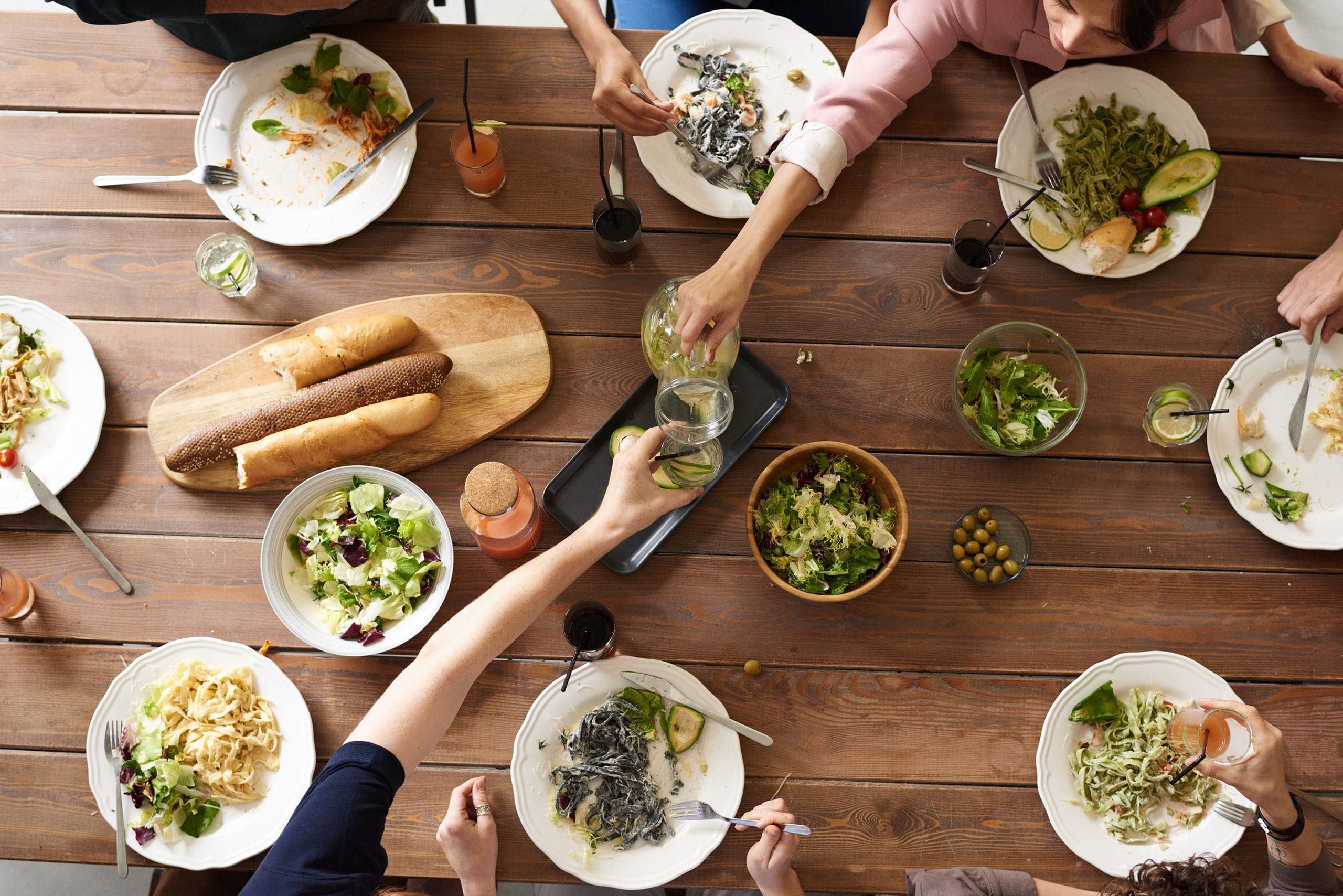 from our
Cajun Country Cookbook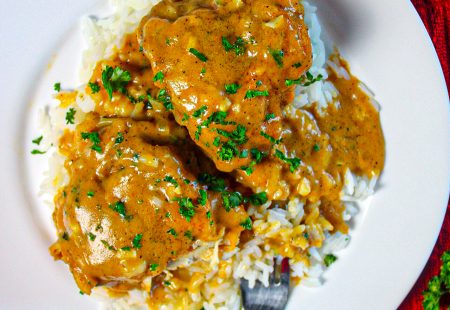 Smothered Fried Chicken
Rich, creamy and delicious gravy poured over crispy fried chicken, this southern favorite by @creoleseoul is…
Get Recipe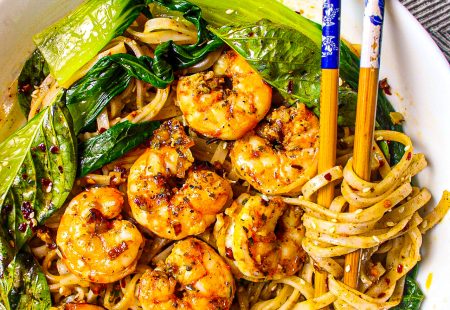 Chili Garlic Noodles with Shrimp
Thai-style comfort food with a Cajun twist! @creoleseoul combines the hearty flavors of Asian-Cajun fusion for…
Get Recipe