One of the biggest questions people ask is what to do with all of those Thanksgiving leftovers. Executive Chef Michael Gulotta has an amazing answer, Leftover Turkey Banh Mi! With warm glazed turkey, cranberry mayonnaise and pickled carrots all infused with the flavors of Creole seasoning, your leftovers will become your favorite meal!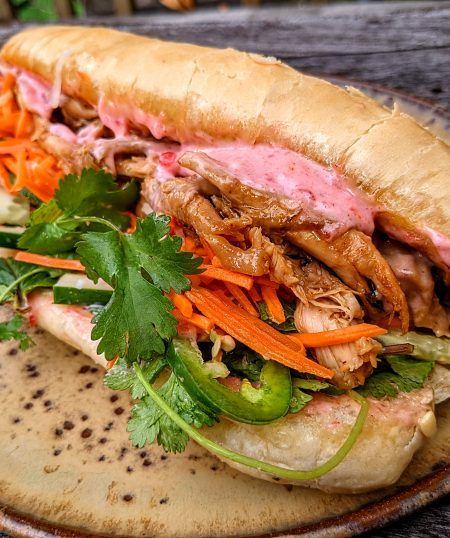 Shop Tony's Flavors In This Recipe
Ingredients
1 Pound Leftover Turkey Meat, Preferably Dark

2 Tablespoons Tony's 30-Minute Chicken Marinade

3 Tablespoons Hoisin Sauce

2 Tablespoons Leftover Gravy OR Tony's Instant White or Brown Gravy Mix

1/2 Cup Mayonnaise

1/2 Cup Cranberry Sauce

1 Tablespoon Tony's 30-Minute Chicken Marinade

5 Dashes Tony's Original Creole Seasoning

1/3 Cup Seasoned Rice Wine Vinegar

1/3 Cup Sugar

1/3 Cup Water

1 Cup Carrot, Shredded

1 Pound Warm Glazed Turkey

1 Cup Cranberry Mayonnaise

3 Banh Mi or French Bread Baguettes

1 Cup Pickled Carrots

1 Cucumber, Cut into Thick Slices

2 Jalapeños, Sliced into Rings

8 Stems Mint

1 Bunch Cilantro
Directions
Making the Warm Glazed Turkey Meat:
In a medium sauce pan, warm the leftover turkey, 2 tablespoons Tony's 30-Minute Chicken Marinade, hoisin sauce and gravy.
Stir often until the meat is glazed and warmed through.
Making the Cranberry Mayonnaise:
Mix together mayonnaise, cranberry sauce, 1 tablespoon Tony's 30-Minute Chicken Marinade and Tony's Original Creole Seasoning.
Set aside.
Making the Pickled Carrots:
Heat together the rice wine vinegar, water and sugar until the sugar dissolves.
Pour the warm mixture over the carrots and let sit for at least 30 minutes, but it's better if it sits overnight.
Making the Sandwich:
Slice open the bread down one side without going all the way through. Then warm it in a 200°F oven until crispy, about 4 minutes.
Once crispy, slather the inside of the bread with the Cranberry Mayonnaise.
On the bottom side of the bread, place the Warm Glazed Turkey.
On the top side, layer the cilantro, mint, jalapeño, cucumber and Pickled Carrots.
Press the two sides together and serve warm!
Join our
family
Bring a little spice to your email inbox with Tony Chachere's Creole Club!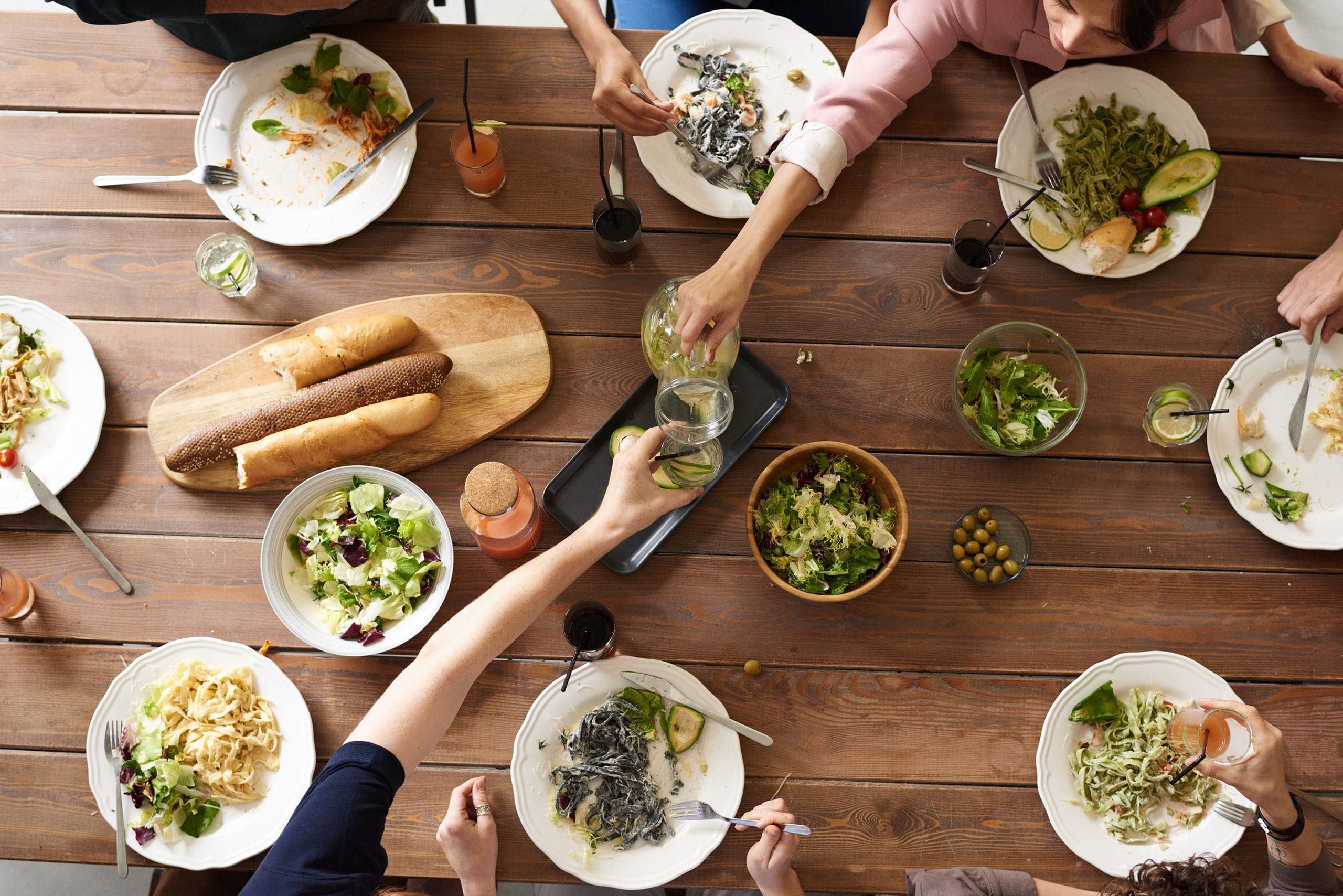 from our
Cajun Country Cookbook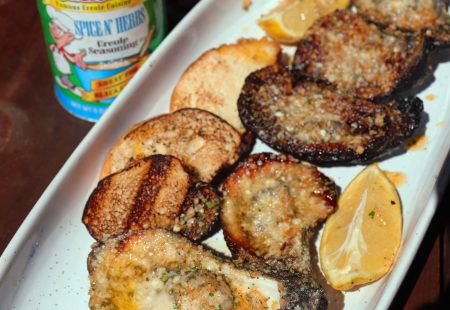 Chargrilled Oysters
Seafood and summer are a match made in heaven and @flychefaldenb knows how to fire up…
Get Recipe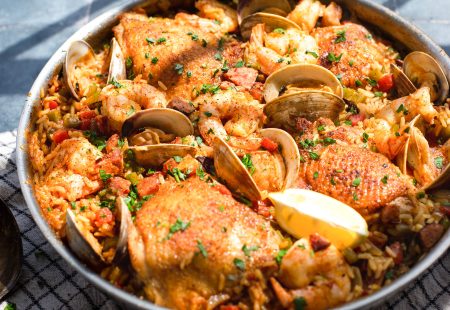 Easy Cajun Paella
This comforting and delicious paella is a Cajun twist on the traditional, thanks to Tony's Spanish…
Get Recipe