Jambalaya and fried rice, it's the perfect flavor combination! Creole For The Soul creates this amazingly delicious Cajun-Asian fusion dish that will soon be the only way you eat fried rice.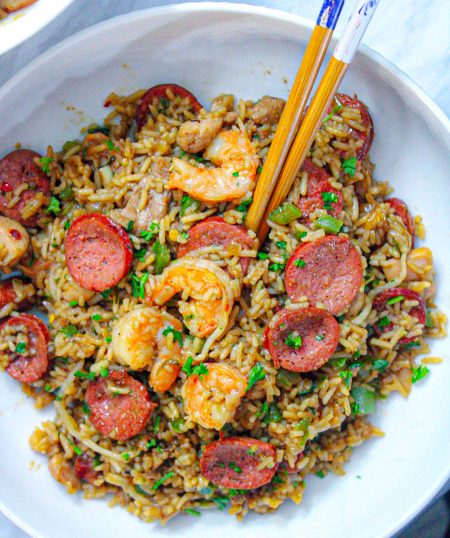 Shop Tony's Flavors In This Recipe
Ingredients
2 Pounds Boneless, Skinless Chicken Thighs, Diced

1/2 Cup Tony's Chicken Marinade

3 Teaspoons Soy Sauce

1 1/2 Teaspoon Sesame Oil

2 Teaspoons Fish Sauce

3 Teaspoons Cornstarch

3 Teaspoons Oil

2 Large Onions, Chopped

2 Bell Peppers, Chopped

4 Celery Stalks, Chopped

4 Garlic Cloves, Minced

2 Tablespoons Parsley, Finely Chopped

3 Cups Mung Bean Sprouts

3 Boxes Tony's Creole Jambalaya Rice Dinner Mix

1 Pound Smoked Sausage, Sliced

1 1/2 Pounds Raw Shrimp, Peeled and Deveined

4 Tablespoons Soy Sauce

1 Teaspoon Sugar

3 Tablespoons Shaoxing Wine

Cooking Oil

Tony's Original Creole Seasoning, to Taste
Directions
Cook the Tony's Jambalaya Rice per package directions, without adding protein. Let the rice cool and set it in the fridge. This is best if cooked the day before.
Combine chicken and Tony's marinade in a bowl and mix well. Set aside.
Season shrimp with Tony's seasoning and set aside.
Heat a heavy-bottomed pot over medium-high heat. Pour in chicken and sear the marinaded chicken in one layer for 20 seconds. Stir occasionally and cook chicken until it's almost done. Remove chicken from the pot and set aside.
Add sausage to the pot and sear for 1 minute. Stir sausage and cook for another 2 minutes. Remove the sausage from the pot and set aside. Reduce heat to medium.
Pour a tablespoon of oil into the pot and let it heat up for about 30 seconds. Add in the onion, bell pepper and celery and stir. Cook vegetables for 2 minutes or until onions and peppers are soft. Add in garlic and cook for another minute.
Take the Jambalaya Rice out of the fridge and add it to the pot. Use a cooking spoon to break up the clumped rice and stir into the vegetables. Let rice warm up for about 5 minutes and then add in the 2 tablespoons of soy sauce and sugar. Stir to thoroughly coat the rice. Reduce heat to low.
Stir in the shrimp, wine, parsley and bean sprouts. Cover pot and let shrimp cook for 3-5 minutes, or until the shrimp are opaque.
Remove the lid and serve immediately. Enjoy!
Join our
family
Bring a little spice to your email inbox with Tony Chachere's Creole Club!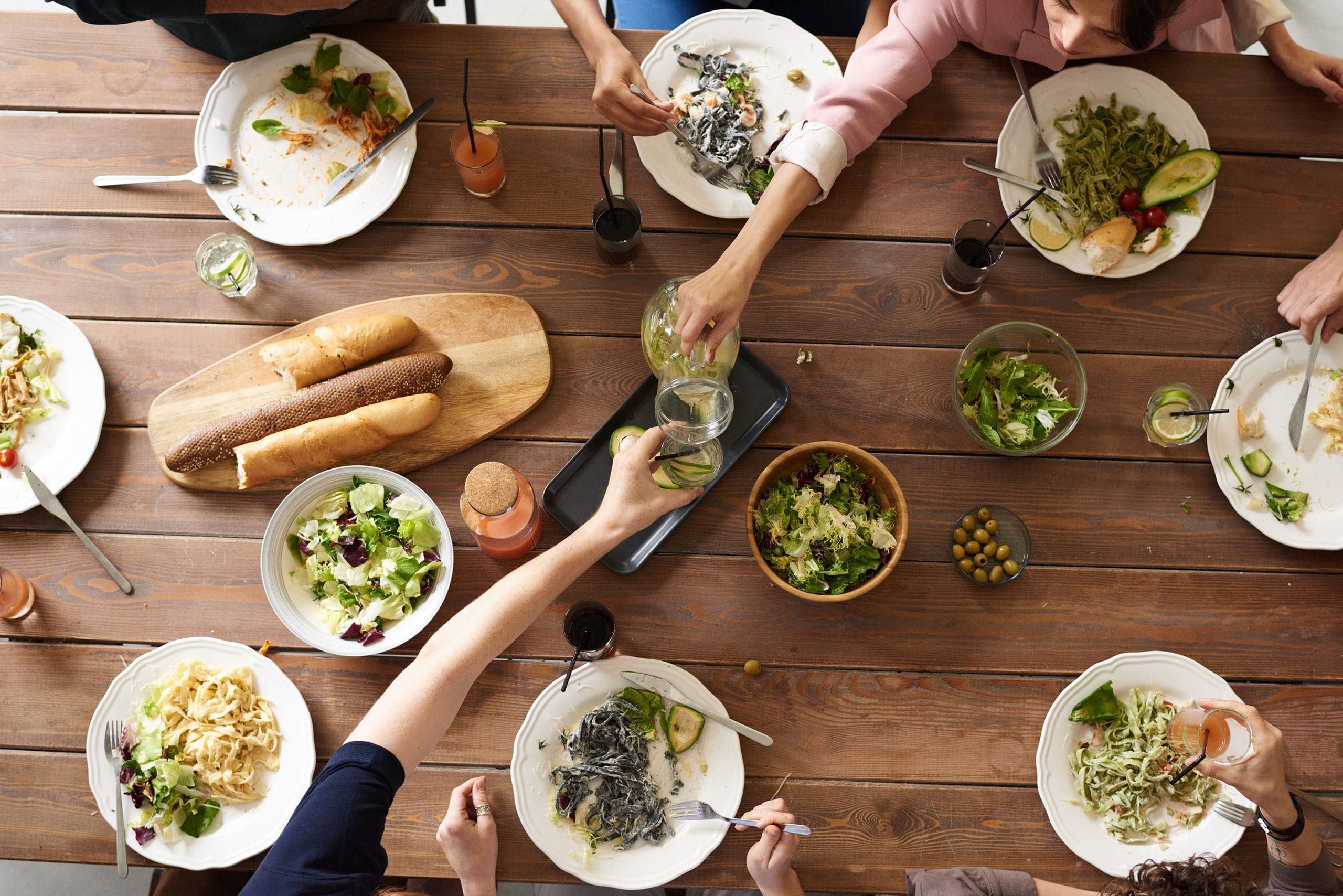 from our
Cajun Country Cookbook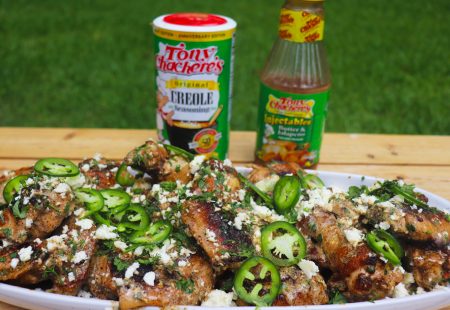 Creole-Elote Style Party Wings
@flychefaldenb takes all of the flavoring of Mexican street corn and turns it into a Creole-style…
Get Recipe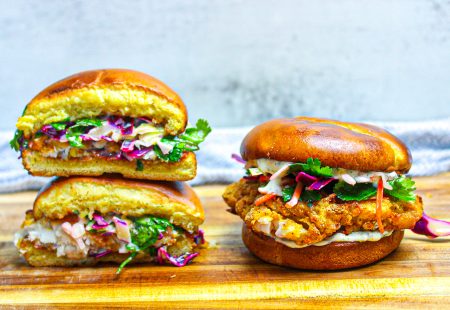 Air Fried Catfish Sandwich
Let the good times roll into your next BBQ or picnic with this Air Fried Catfish…
Get Recipe