Jalapeño Butter Spatchcock Chicken
Juicy and buttery, infused with garlic, herbs and Creole seasoning, this Jalapeño Butter Spatchcock Chicken by Creole Seoul is the perfect dinner for the entire family.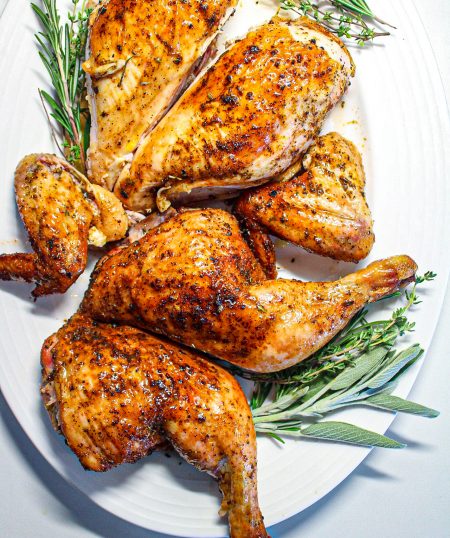 Shop Tony's Flavors In This Recipe
Ingredients
Whole Chicken (3-4 Pounds)

1 Tablespoon Olive Oil

1/2 Cup Onion, Bell Pepper, Celery (Holy Trinity), Chopped

6 Cloves Garlic, Peeled and Smashed

10 Sprigs Fresh Thyme

2-3 Sprigs Sage

1/4 Cup Dry White Wine

1/2 Cup Chicken Broth

2 Teaspoons Lemon Juice

2 Teaspoons Cornstarch

1 Bottle Tony's Jalapeño Butter Marinade

Tony's Original Creole Seasoning, to Taste

Italian Seasoning, to Taste
Directions
Place chicken on a cutting board breast-side down and blot dry with a paper towel.
To spatchcock the chicken, cut down one side of the spine through the ribs and then repeat on the other side of the spine. Discard the spine.
Flip the chicken over and firmly press down on the breasts of the chicken with your hand until the chicken flattens.
Pour 1/2 cup Tony's Jalapeño Butter Marinade into a small bowl. Fill a syringe with the marinade and inject into the two breasts, two thighs and two drumsticks.
Season the whole chicken with Tony's Original Creole Seasoning and Italian seasoning to taste, and then refrigerate the chicken for at least 2 hours to overnight.
Once it's time to cook, remove the chicken from the refrigerator and let it come to room temperature. Preheat the oven to 425°F and line a large cast iron skillet with aluminum foil.
Place the Holy Trinity, garlic, thyme, rosemary, thyme, white wine, 1/2 cup of broth and olive oil on top of the aluminum foil and combine all ingredients.
Place a metal rack on top of the foil and place the whole chicken on top of the metal rack, breast-side up.
Rub the chicken with the additional 2 tablespoons of oil. Be sure to really massage the oil into the chicken.
Place the chicken in the oven and bake for 35-45 minutes or until it has an internal temperature of at least 160°F.
Remove the chicken from the oven and let it rest for at least 15 minutes.
Meanwhile, pour all the cooked vegetables, liquid and herbs from the bottom of the skillet into a small saucepan and add in the remaining Tony's marinade from the bottle.
Bring the sauce to a boil and then turn the heat to a simmer and squeeze or pour in the lemon juice.
Create a slurry with two parts cornstarch to one part water and whisk it into the sauce.
Continue to cook the sauce over medium heat until thick.
Carve chicken and add to a serving platter. Generously baste chicken pieces with sauce and serve. Enjoy!
Join our
family
Bring a little spice to your email inbox with Tony Chachere's Creole Club!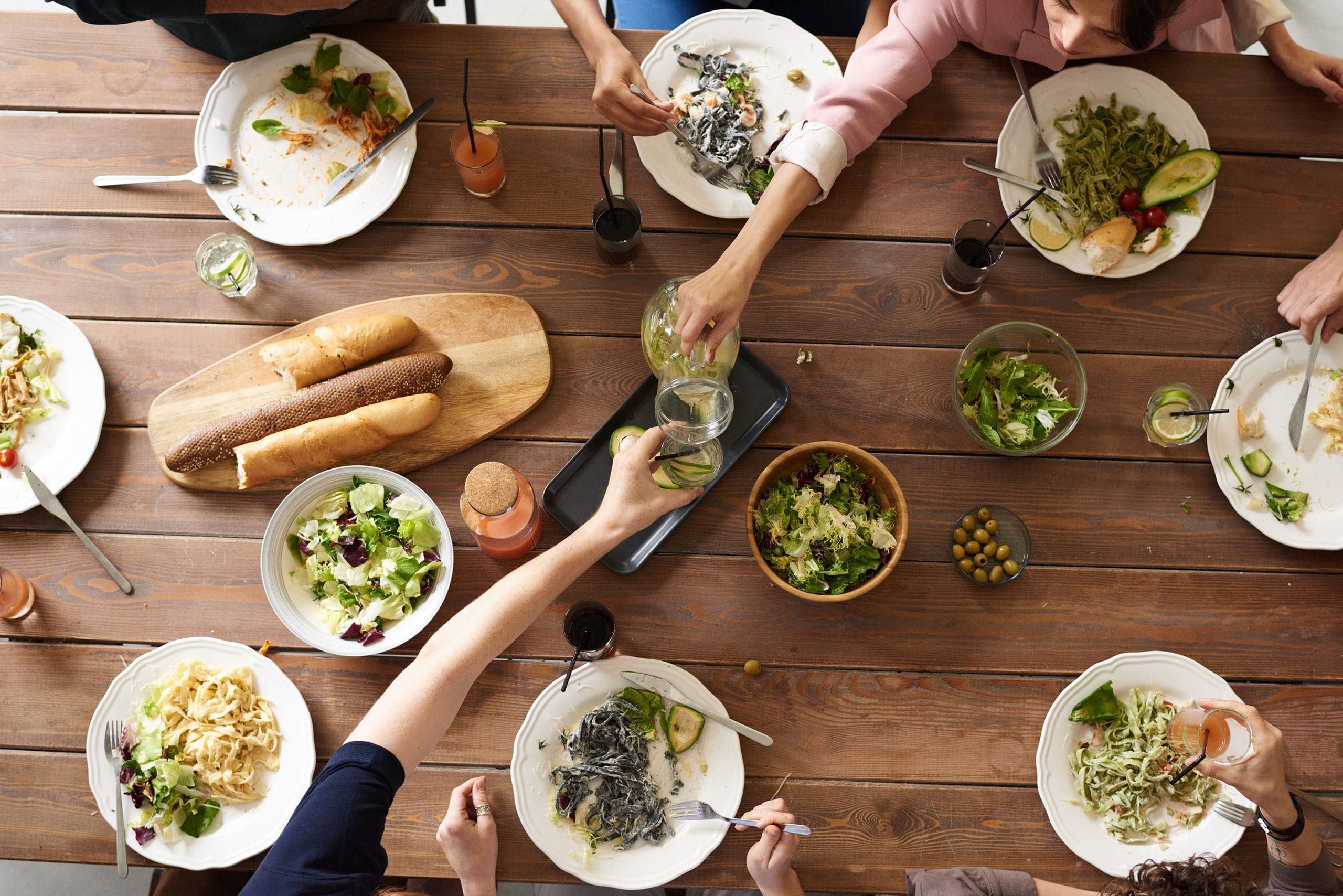 from our
Cajun Country Cookbook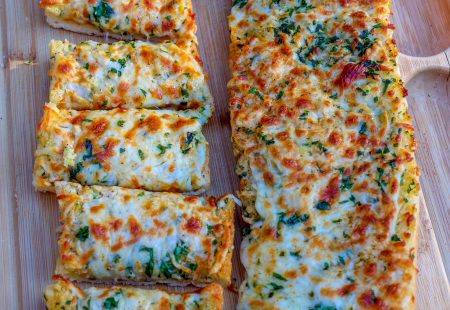 Seafood Boil Garlic Bread
Creamy, crunchy, and creole! The way @flychefaldenb just put all other garlic bread to shame with…
Get Recipe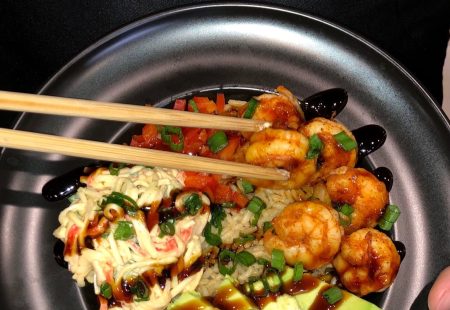 Creole Poke Bowls
We love how @capt.cooking gave this fan-favorite a creole twist! These Creole Poke Bowls are bold,…
Get Recipe