Honey-Garlic Fried Chicken Wings
Crunchy, juicy, and with the perfect sweet-heat flavor, these Honey-Garlic Fried Chicken Wings by Creole Seoul are everything you want in chicken wings making them the perfect addition for your game-day spread.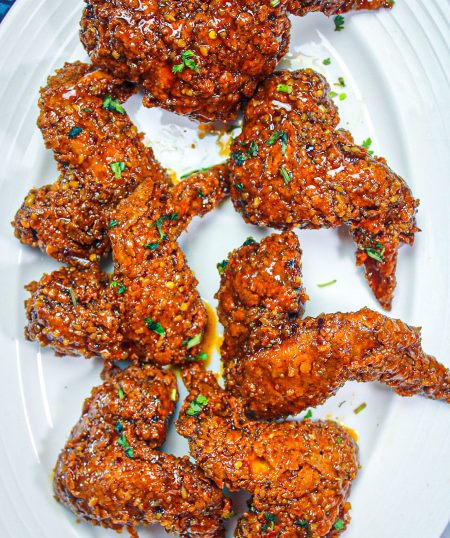 Shop Tony's Flavors In This Recipe
Ingredients
2-3 Pounds Chicken Wings, Whole

2 Cups Buttermilk

1/4 Cup Hot Sauce (Such as Tony's Pepper Sauce)

2 Bay Leaves

1 1/2 Cup Rice Flour

1 Cup Cornstarch

1/2 Teaspoon Ground Mustard

1/2 Teaspoon Ginger Powder

1 Teaspoon Smoked Paprika

3 Tablespoons Tony's Original Creole Seasoning, Divided, or to Taste

3 Tablespoons Italian Seasoning, Divided, or to Taste

1 Tablespoon Chinese Five Spice (Optional)

Oil for Frying

For the Honey Garlic Sauce:

1/3 Cup Garlic, Minced

3/4 Cup Butter

1/3 Cup Honey

1 Tablespoon Chili Flakes

1 Tablespoon Soy Sauce

1 Teaspoon Paprika

1/2 Teaspoon Tony's Original Creole Seasoning
Directions
Combine buttermilk, hot sauce and bay leaves in a large bowl. Add in at least 1 tablespoon of Tony's seasoning and Italian seasoning and stir until well combined.
Add in chicken wings and stir until fully coated. Cover and place in the refrigerator for an hour or overnight.
Prepare dry batter by combining rice flour and cornstarch in a large bowl. Stir in the ground mustard, ginger, paprika, Chinese Five Spice and 2 tablespoons of Tony's seasoning and Italian seasoning.
Remove chicken from the refrigerator and allow it to reach room temperature.
Add cooking oil to a heavy-bottomed pot or deep fryer. Heat oil to 300°F.
Remove chicken wings one at a time from the buttermilk marinade and toss them in the dry batter. Coat each wing fully, pressing the flour onto the chicken to ensure it sticks. Repeat until all wings are coated.
Preheat the oven to 200°F and place wings onto an oven-safe baking sheet. Place the wings into the oven to remain warm while you cook the remaining chicken.
In batches, fry chicken wings for 10-12 minutes until fully cooked and golden brown. Once all wings are cooked, raise heat to 350°F and fry them in batches again for another 3-5 minutes.
Make the honey-garlic sauce by melting the butter in a skillet over medium heat.
Stir in minced garlic and allow to cook for 3 minutes or until fragrant.
Pour in honey and soy sauce and stir. Then stir in paprika, chili flakes and Tony's seasoning.
Coat each chicken wing in the honey-garlic sauce using a basting brush. Serve and enjoy!
Join our
family
Bring a little spice to your email inbox with Tony Chachere's Creole Club!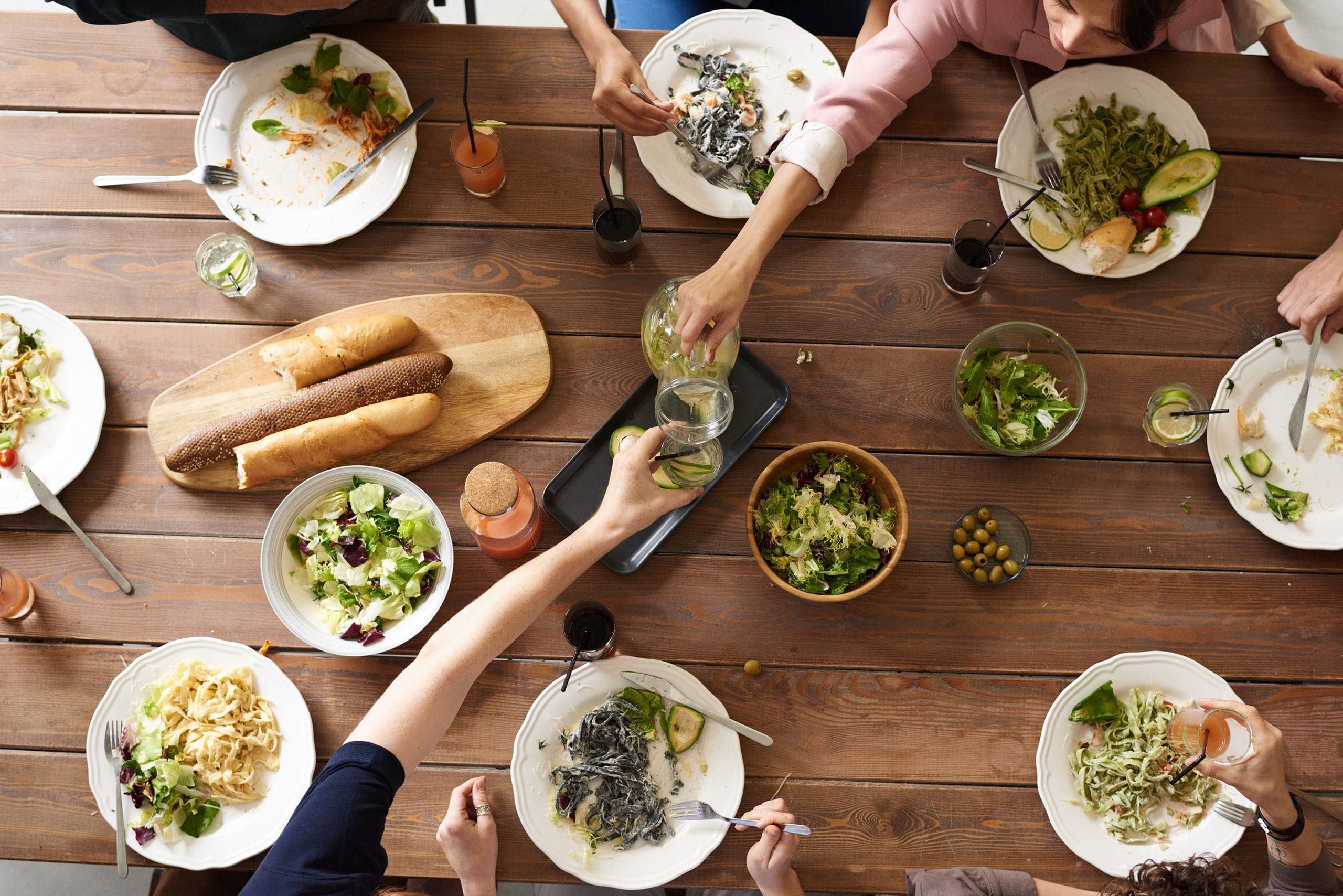 from our
Cajun Country Cookbook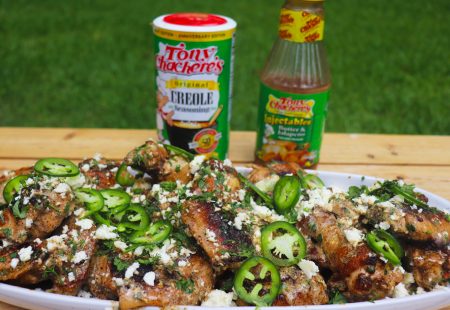 Creole-Elote Style Party Wings
@flychefaldenb takes all of the flavoring of Mexican street corn and turns it into a Creole-style…
Get Recipe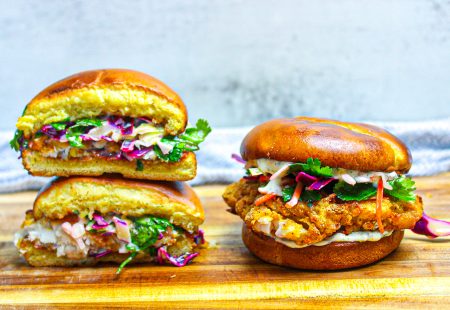 Air Fried Catfish Sandwich
Let the good times roll into your next BBQ or picnic with this Air Fried Catfish…
Get Recipe