Grilled Pork Butt – Must Inject
To inject or not to inject, that's the question. Grillin' Fools decided to do an experiment and took two very similar pork butts and cooked them identically, except they injected one of them with Tony's Roasted Garlic and Herb Injectable Marinade.
The results from Grillin' Fools:
"The injected shoulder was chosen every time! It was a landslide! The injected should had a distinct garlic and herb flavor, thanks to Tony's Roasted Garlic and Herb Injectable Marinade. It wasn't overpowering. It still allowed the pork to shine through, but it was there; and the one that was not injected tasted extremely bland on the inside comparatively. It was a complete slam dunk! Three for three … the flavor, juiciness and tenderness were all better on the injected pork but, and it wasn't close. The outer inch or so of the one that wasn't injected with the bark was on par with the injected pork butt, but once we got deeper into the shoulder the injection proved to be almost life changing. I know that sounds a little over the top, but the difference was that startling. I will never not inject again!"
For more, watch the video below.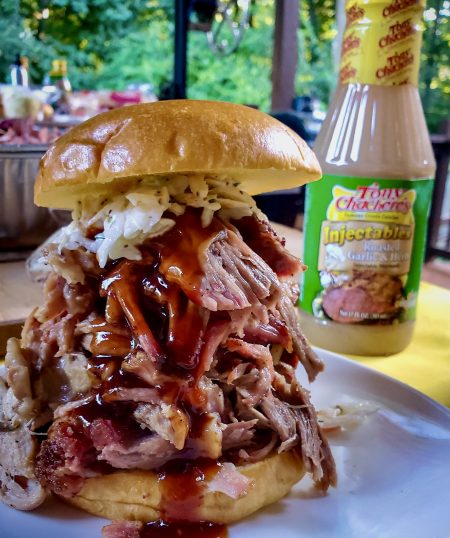 Shop Tony's Flavors In This Recipe
Ingredients
2 Pork Butts, About 7.5 Pounds Each

1 Bottle of Tony's Roasted Garlic and Herb Injectable Marinade

1 Can of Tony's Original Creole Seasoning

Pink Butcher Paper

A Clean, Empty Cooler or Cambro

Buns, BBQ Sauce and Coleslaw (To Make Sandwiches)
Directions
Slice a crisscross pattern on the fat cap of the pork butt, by slicing 1/3 to 1/2-inch deep every inch and then turn the pork 90 degrees and slice again.
Inject one of the shoulders with Tony's Roasted Garlic and Herb Injectable Marinade.
Rub each one down with Tony's Original Creole Seasoning.
Set up the smoker for 275°F and place the two pork butts in the cooker.
Smoke until they reach 167°F-170°F and then wrap in pink butcher paper and place back into the cooker.
Once the pork hits 203°F, remove from the heat and place in an empty cooler, paper and all.
After at least an hour, pull the pork and do a taste test!
Then create an amazing sandwich!
Join our
family
Bring a little spice to your email inbox with Tony Chachere's Creole Club!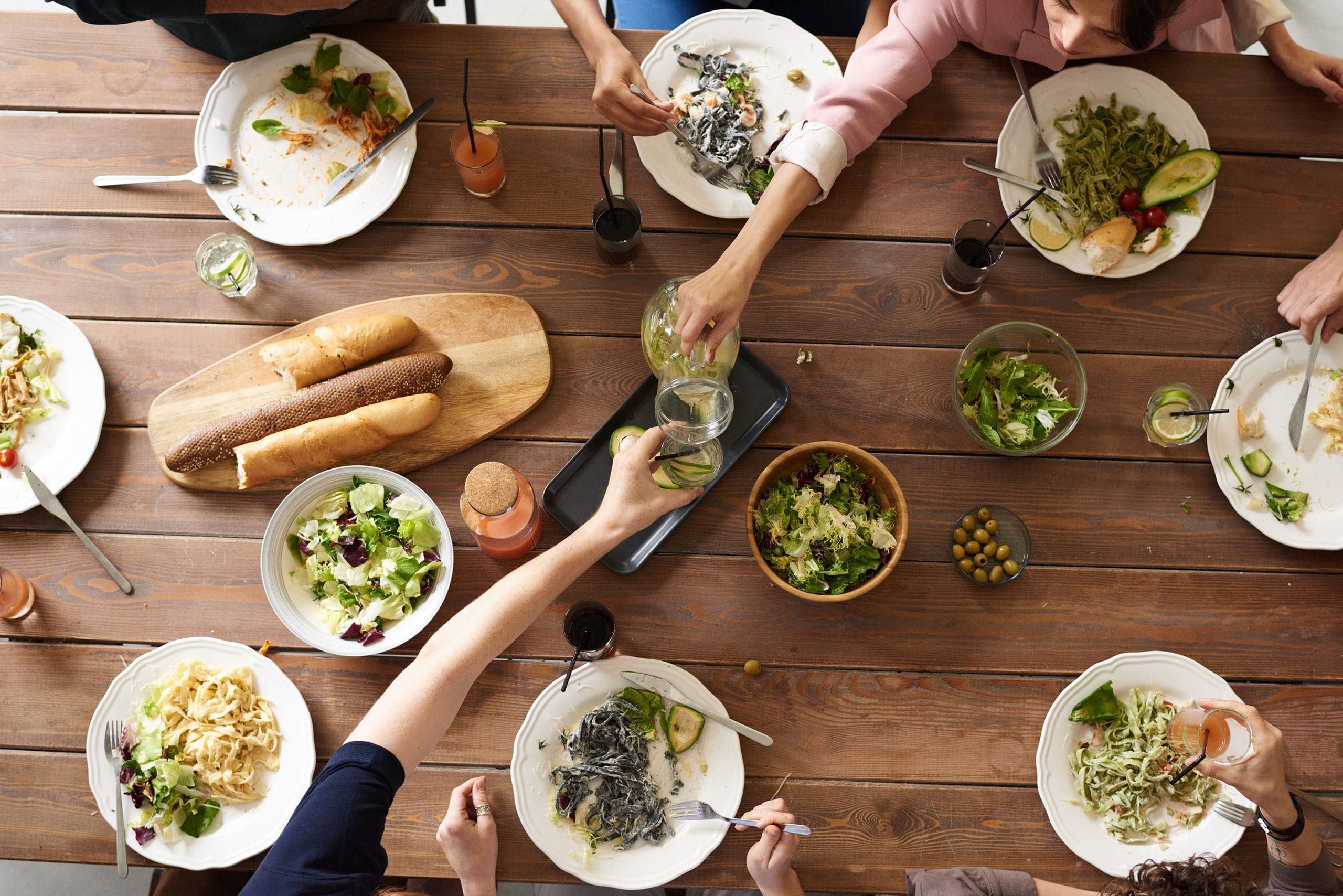 from our
Cajun Country Cookbook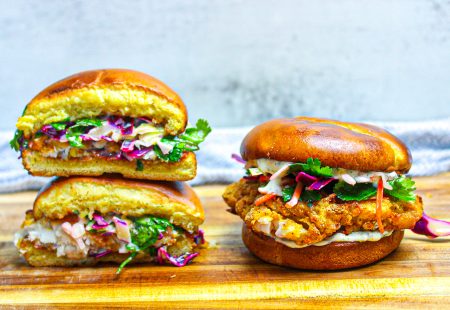 Air Fried Catfish Sandwich
Let the good times roll into your next BBQ or picnic with this Air Fried Catfish…
Get Recipe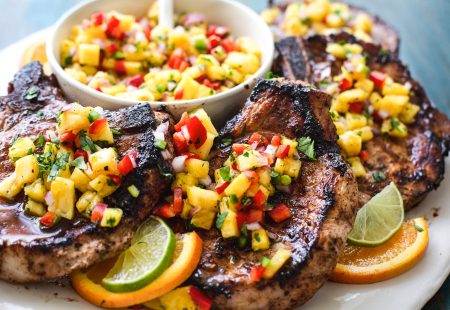 Jerk-Inspired Pork Chops with Pineapple Salsa
Grilling season is here and a delicious pork chop is hard to beat. This Jerk-Inspired Pork…
Get Recipe