Turn up the heat with these Fried Catfish Tacos by Love Jane. Peppery, crispy and fresh, these will soon be your go-to tacos.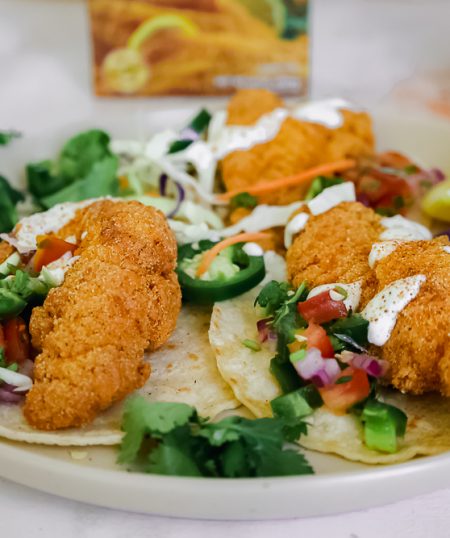 Shop Tony's Flavors In This Recipe
Ingredients
4 Catfish Fillets

3/4 Cup Buttermilk

1/4 Cup Tony's Pepper Sauce

1 Box Tony's Crispy Creole Fish Fry

8 Corn or Flour Tortillas

Sliced Cabbage

Pico de Gallo

Jalapeño Lime Crema

Cilantro

Lemons (Optional)

Jalapeños, Sliced

Canola Oil

1/2 Cup Sour Cream

Juice of 1 Lime

1/2 Jalapeño with Seeds, Diced (Optional)
Directions
Making the Fried Catfish Tacos:
Cut catfish fillets in half vertically. If the fillets are much longer than your tortilla choice, you can also cut the fillets in half horizontally. You would then need more tortillas.
In one dish, mix the buttermilk and Tony's Pepper Sauce together. In a second dish, pour in Tony's Crispy Creole Fish Fry.
Pour oil in a frying pan and set to medium heat.
Put the sliced catfish in the buttermilk mixture. Then transfer the catfish from the buttermilk mixture to the fish fry. Coat evenly.
When the oil is hot enough, put catfish in the pan. Do not overcrowd. Deep fry for 5-7 minutes or until crispy, golden brown and well done.
Add fried fillets to tortillas. Squeeze lemon over if using, then top with favorite toppings – sliced cabbage, pico de gallo, sliced jalapeños, cilantro and the Jalapeño Lime Crema. Add a dash of Tony's Original Creole Seasoning on top for added flavor!
NOTE:
You can toast corn or flour tortillas slightly in a heated skillet. Just make sure they are sill pliable.
Making the Jalapeño Lime Crema:
In a blender, mix together sour cream and lime juice. Add in diced jalapeños after blending. Set aside until ready to use.
Join our
family
Bring a little spice to your email inbox with Tony Chachere's Creole Club!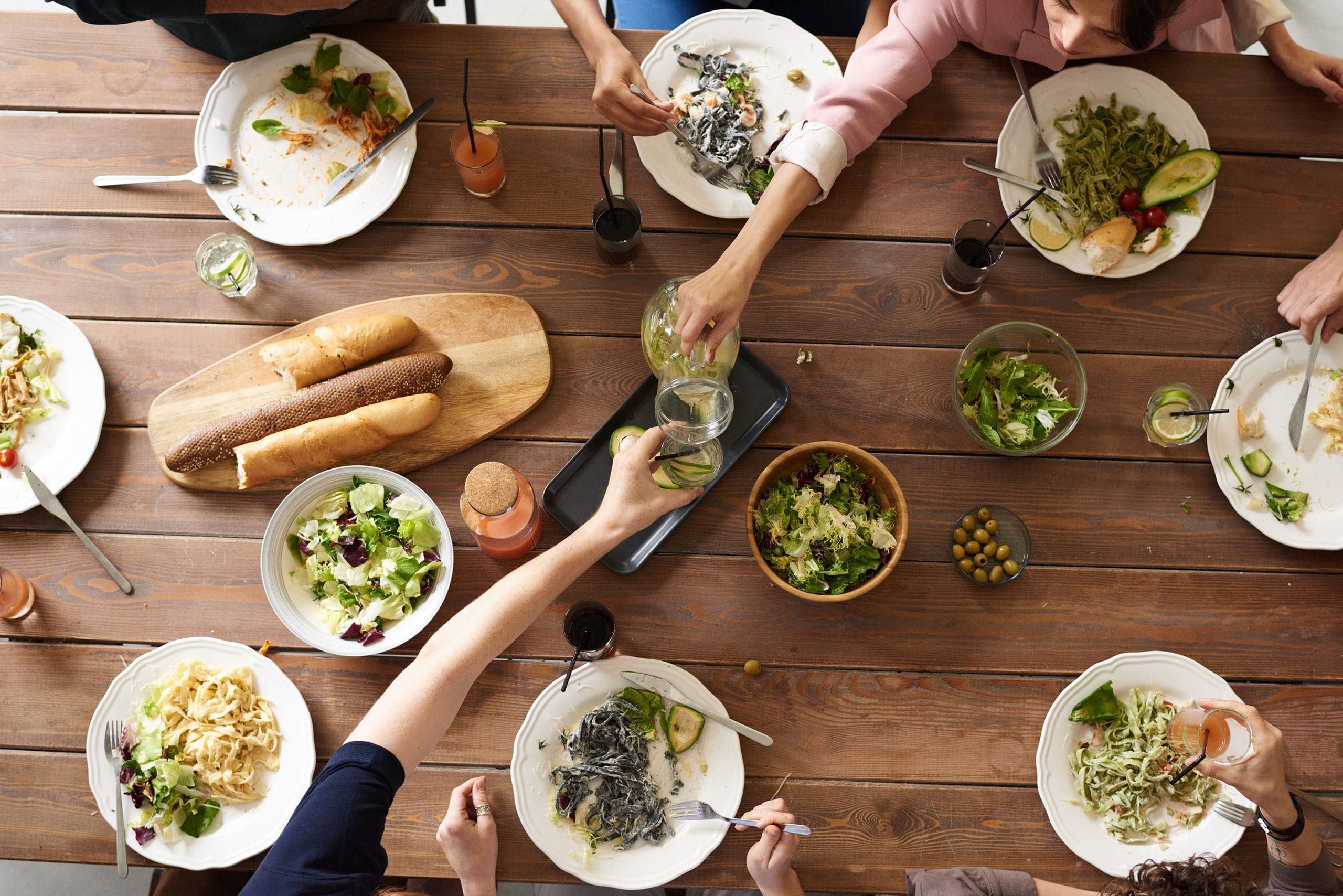 from our
Cajun Country Cookbook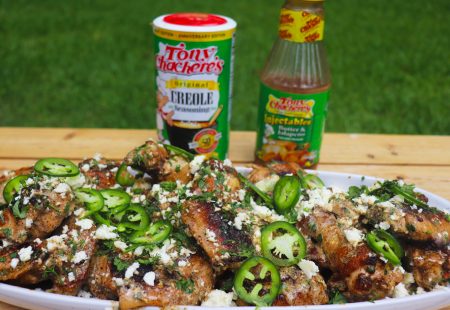 Creole-Elote Style Party Wings
@flychefaldenb takes all of the flavoring of Mexican street corn and turns it into a Creole-style…
Get Recipe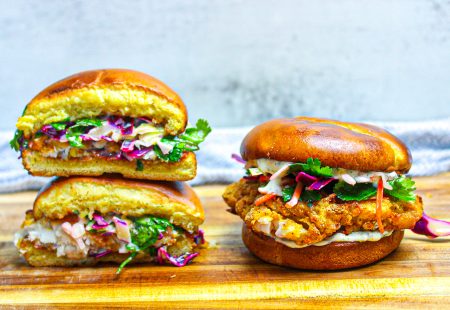 Air Fried Catfish Sandwich
Let the good times roll into your next BBQ or picnic with this Air Fried Catfish…
Get Recipe