Easy Oven Baked Beef Brisket
Moist, juicy and packed with flavor … this Oven Baked Beef Brisket by Brown Sugar Food Blog is easy to make with only a few ingredients and little prep, and the flavors come out big time thanks to Tony's More Spice Seasoning!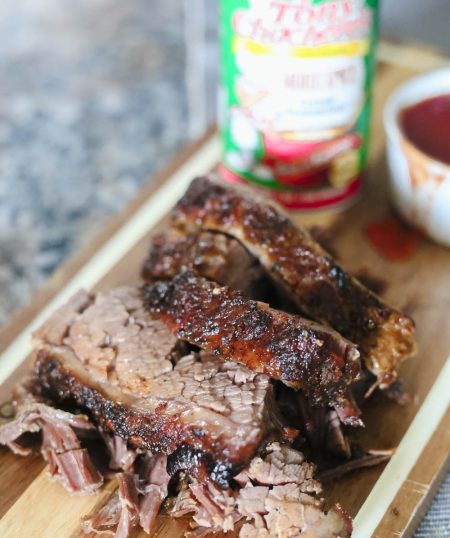 Shop Tony's Flavors In This Recipe
Ingredients
8 Pounds Beef Brisket

1/4 Cup Yellow Mustard, Divided

4 Tablespoons Liquid Smoke, Divided

6 Tablespoons Tony's More Spice Seasoning

4 Cups Beef Broth

1 Yellow Onion, Sliced

5 Cloves Garlic
Directions
Pour two tablespoons of liquid smoke on both sides of the beef brisket. Use a brush to brush on the smoke evenly across the brisket.
Take about 2 tablespoons of yellow mustard and brush each side of the brisket. Then, liberally season the brisket on both sides with 3 tablespoons of Tony's More Spice Seasoning. Wrap brisket in plastic wrap and place in the fridge overnight.
Preheat oven to 325°F. Remove the brisket from the fridge, place in a pan and allow to sit at room temperature for 30 minutes. Place the brisket on a large oven rack, fat side up. Lay the sliced onion around the brisket along with the garlic cloves and pour the beef broth into the pan. Cover with aluminum foil and bake for 1 hour per pound. For this brisket, it took 8 hours and the internal temperature reached 185°F.
Once cooked, allow brisket to sit covered in the aluminum foil for one hour. Once the hour is up, cut brisket against the grain and serve.
NOTE:
If you are using a sauce, you can pour the sauce over the brisket during the last hour of baking in the oven.
Join our
family
Bring a little spice to your email inbox with Tony Chachere's Creole Club!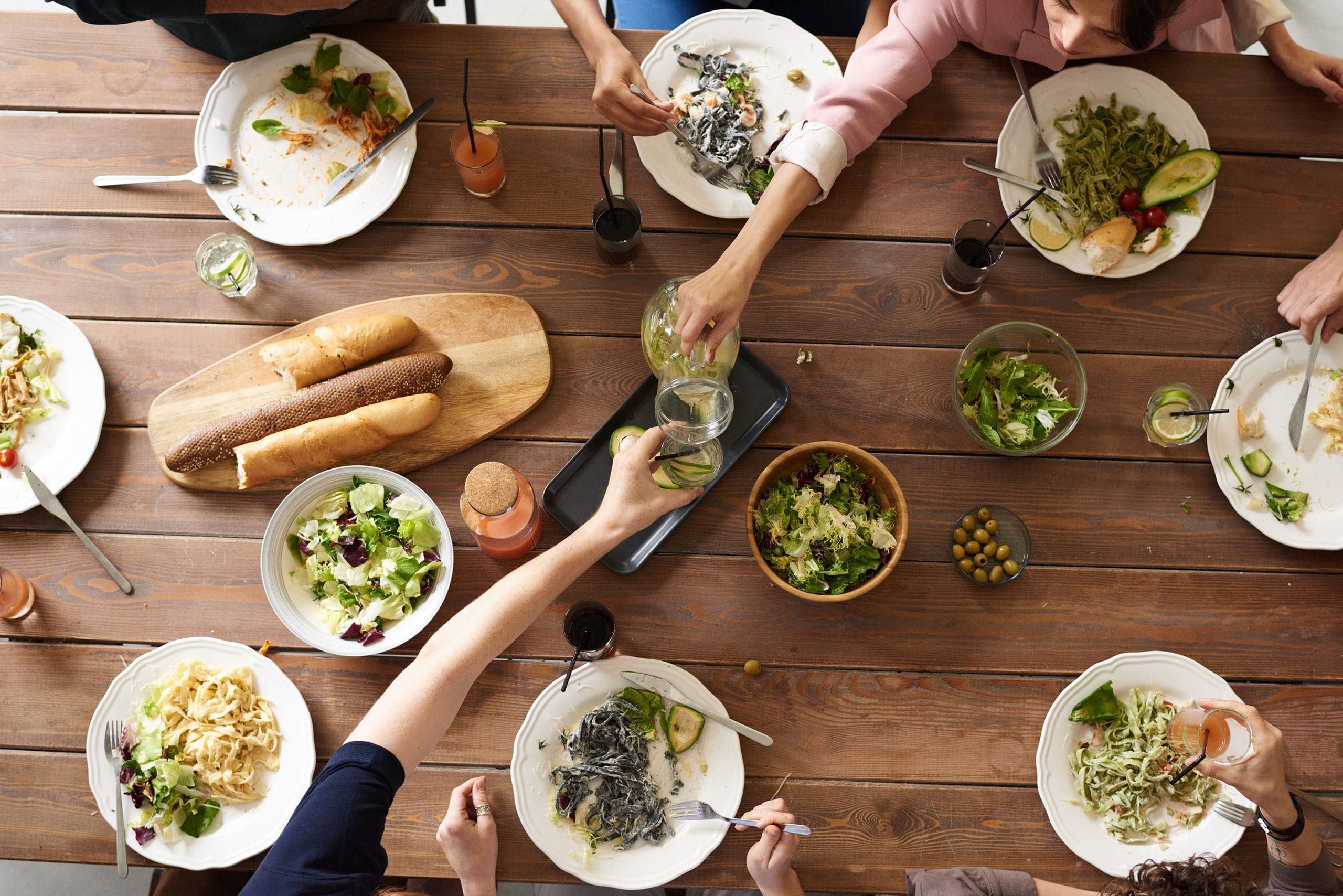 from our
Cajun Country Cookbook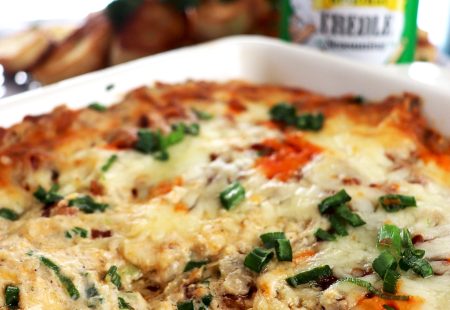 Cajun Boudin Dip
This creamy, cheesy, and dreamy dip recipe by @flychefaldenb is a party essential. Be sure you…
Get Recipe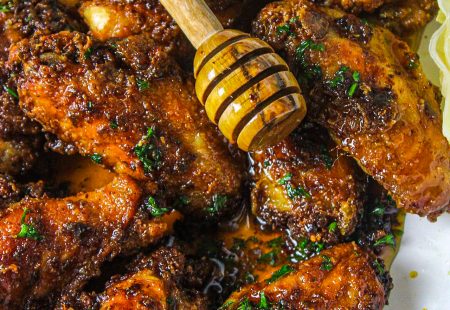 Hot Honey Wings
Try these sweet and zesty Hot Honey Wings by @creoleseoul for a bite of something you…
Get Recipe