This comforting and delicious paella is a Cajun twist on the traditional, thanks to Tony's Spanish Rice Mix, which My Diary of Us says pairs perfectly with the meat and seafood in the dish.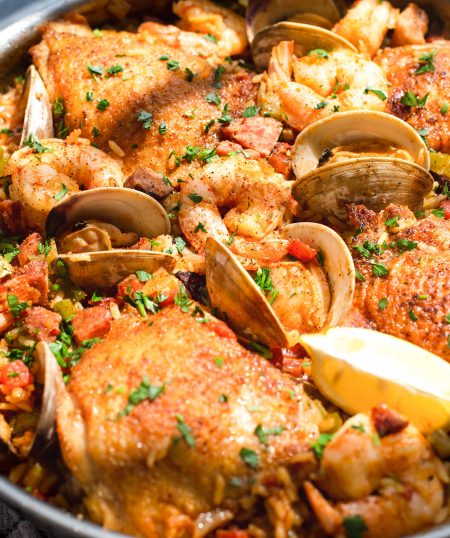 Shop Tony's Flavors In This Recipe
Ingredients
1 Pound Andouille Sausage, Diced

4 Bone-In Chicken Thighs

8-10 Clams

12 Shrimp, Deveined and Peeled

1 Box Tony's Creole Spanish Rice Dinner Mix

1 Cup Onion, Diced

2 Cloves Garlic, Finely Minced

1/2 Cup Bell Pepper, Diced

1 Can (15 Ounces) Petite Diced Tomatoes, Drained

Chicken Stock or Water, According to Rice Package Directions

1 1/2 Tablespoons Tony's Original Creole Seasoning, Plus More for Garnish

1/2 Teaspoon Saffron (Optional)

Freshly Chopped Parsley for Garnish

Fresh Lemon Wedges for Garnish

1 Tablespoon Avocado Oil
Directions
Season chicken with 1/2 tablespoon of Tony's seasoning and coat each piece thoroughly.
Heat a large and wide skillet over medium heat and brown andouille sausage. Remove from the pan.
Add oil and then add the seasoned chicken to the skillet skin side down first and then flip to brown on the other side as well, about 3-4 minutes per side.
Remove chicken from the pan and then add onion, garlic and bell pepper and cook down for 3-5 minutes.
Add in tomatoes along with the remaining Tony's seasoning and saffron and cook for another 2-3 minutes on medium heat.
Add the Tony's Spanish Rice Dinner Mix, toasting the rice slightly.
Pour in chicken stock or water and stir to combine all ingredients well. Let cook for 10-15 minutes until rice has absorbed some of the liquid.
Add in andouille sausage, chicken thighs, clams and shrimp, nestling them into the rice. Cover the skillet and continue to cook for another 10-12 minutes until rice is fully cooked and seafood has been cooked through.
When rice looks fluffy and done, crank up the heat on the skillet and slightly toast the bottom layer of the rice.
Squeeze fresh lemon on top of the paella and garnish with fresh parsley and extra Tony's seasoning.
Serve from the skillet and enjoy!
Join our
family
Bring a little spice to your email inbox with Tony Chachere's Creole Club!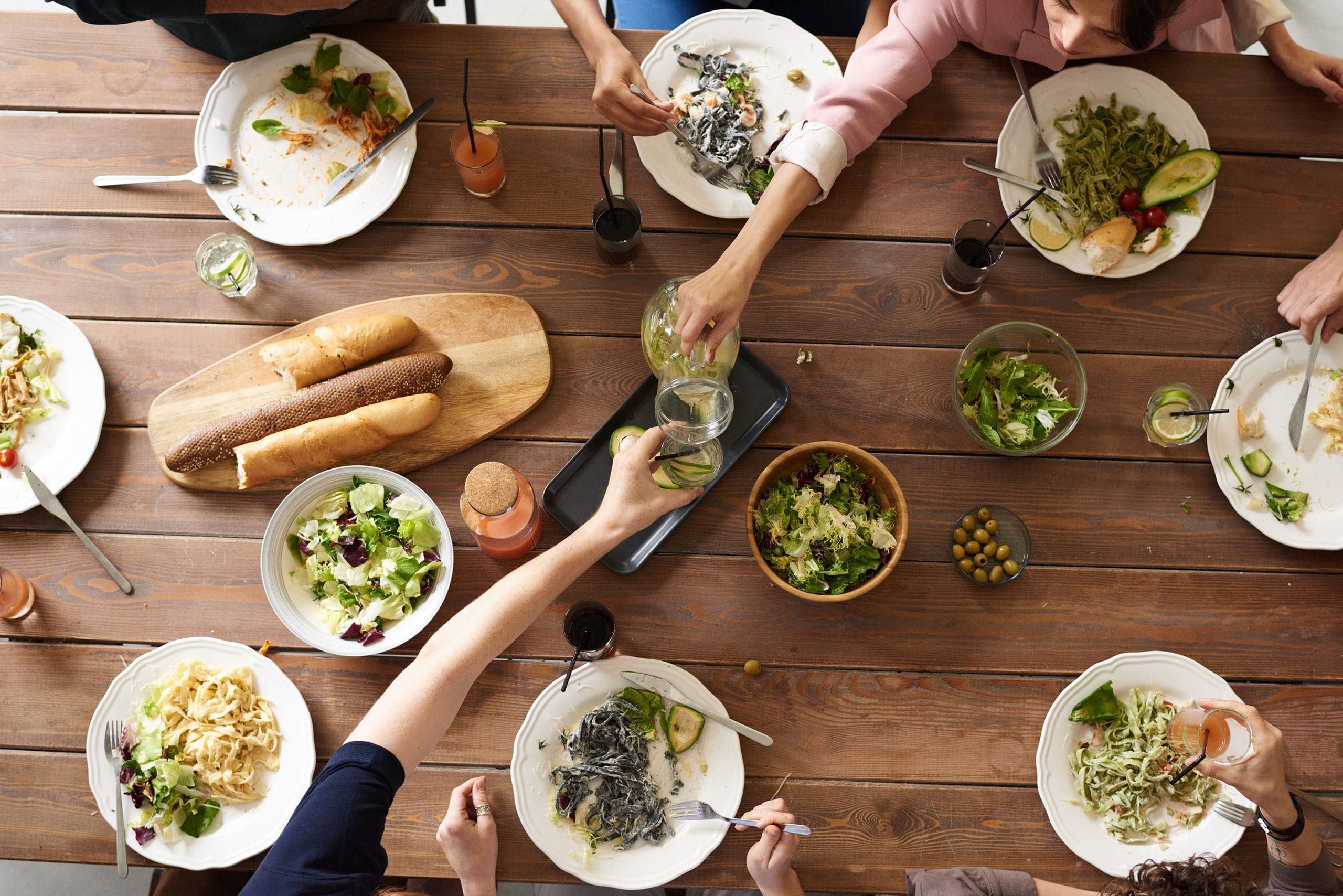 from our
Cajun Country Cookbook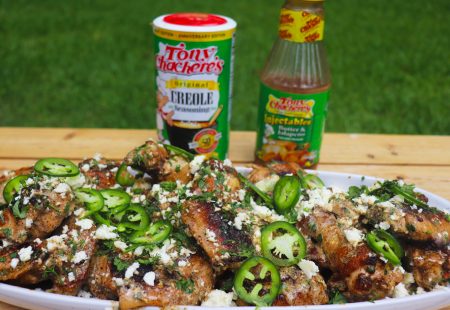 Creole-Elote Style Party Wings
@flychefaldenb takes all of the flavoring of Mexican street corn and turns it into a Creole-style…
Get Recipe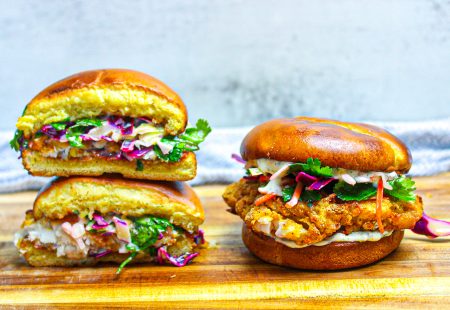 Air Fried Catfish Sandwich
Let the good times roll into your next BBQ or picnic with this Air Fried Catfish…
Get Recipe