Crunchy Creole Green Bean Casserole
It's one of the most iconic holiday casseroles, but this year, kick your green bean casserole up a notch with this recipe by Southern Bite. With andouille sausage, Creole seasoning, pimentos, chopped pecans, and classic fried onions, you will soon have a crunch, creamy and tasty holiday side dish.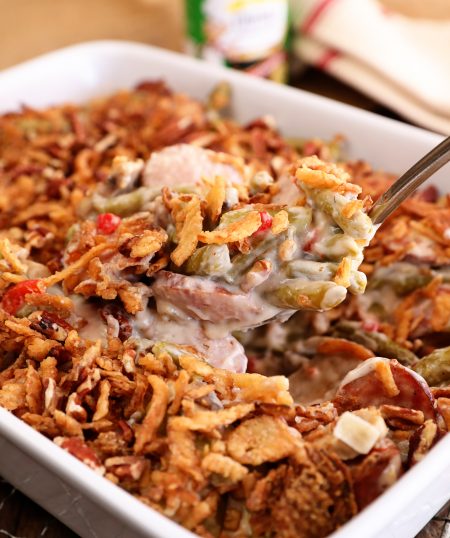 Shop Tony's Flavors In This Recipe
Ingredients
2 Tablespoons Vegetable Oil

12 Ounces Andouille Sausage, Thinly Sliced

1/2 Onion, Finely Diced

1 1/2 Cup Button Mushrooms, Chopped

3 Cloves Garlic, Minced

2 Cans (10 1/2 Ounces) Cream of Mushroom Condensed Soup

1/4 Cup Milk

1 Cup Monterey Jack Cheese, Shredded

1 to 2 Teaspoons Tony's Original Creole Seasoning

4 Cans (4 1/2 Ounces) Cut Green Beans, Drained

1 Jar (4 Ounces) Diced Pimentos, Drained

1 1/2 Cups French Fried Onions

1/2 Cup Pecans, Coarsely Chopped
Directions
Preheat oven to 350°F and lightly spray a 9×13-inch baking dish with nonstick cooking spray.
In a large skillet, heat the oil over medium-high heat. Add the sausage and brown until starting to crisp around the edges. Add the onions and cook, stirring occasionally, about 5 minutes or until translucent. Add the mushrooms and cook, stirring occasionally, for 5 minutes or until the mushrooms are golden brown. Add the garlic and cook for 1 minute. Stir in the undiluted mushroom soup and stir to combine. Stir in the milk and cheese. Stir until the cheese is melted. Add the Tony's Original Creole Seasoning, to taste. Add the green beans and pimentos and fold in until coated in the sauce.
Pour the mixture into the prepared dish. Top with the fried onions and pecans. Bake, uncovered, for 30 minutes or until the casserole is hot and bubbly.
Join our
family
Bring a little spice to your email inbox with Tony Chachere's Creole Club!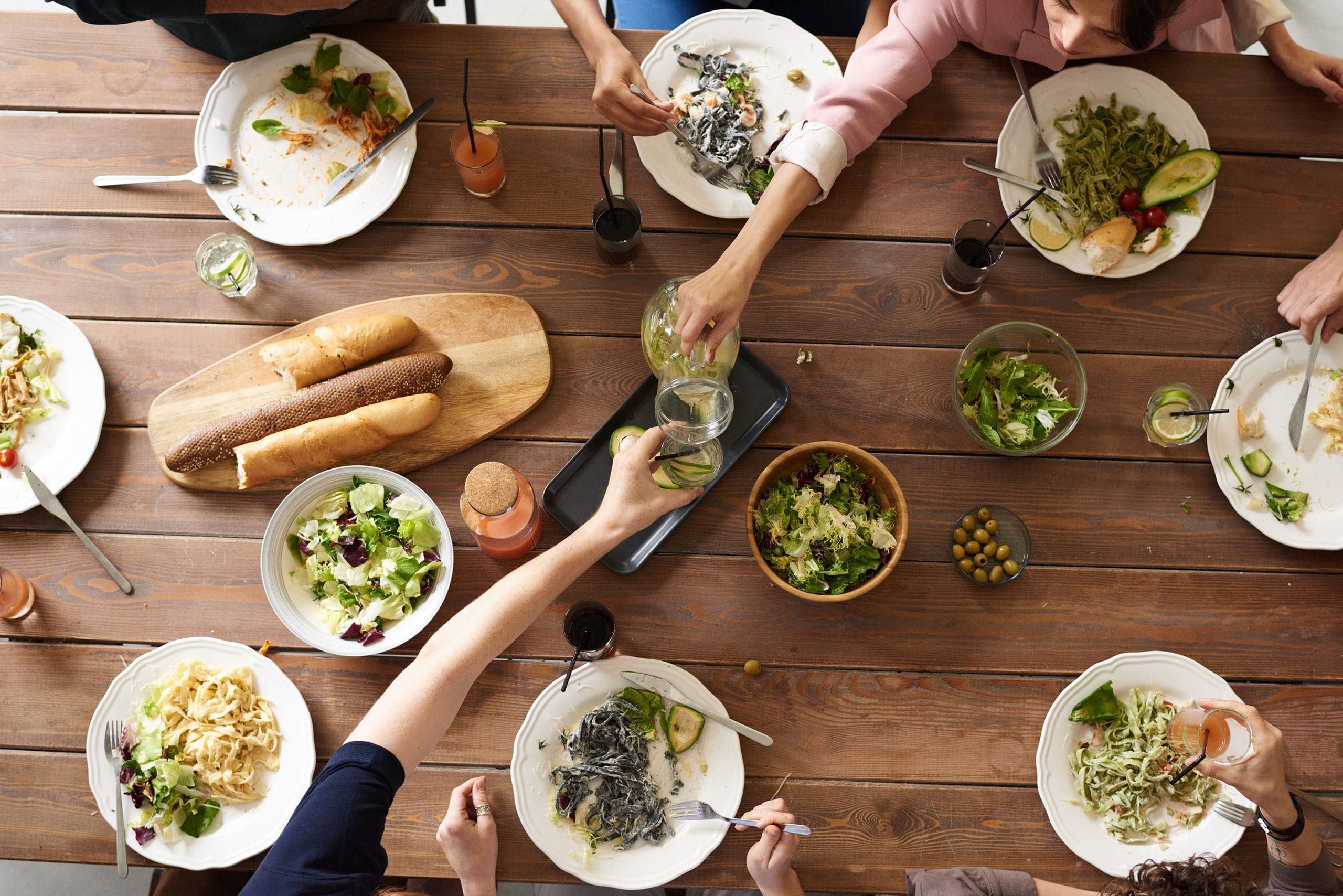 from our
Cajun Country Cookbook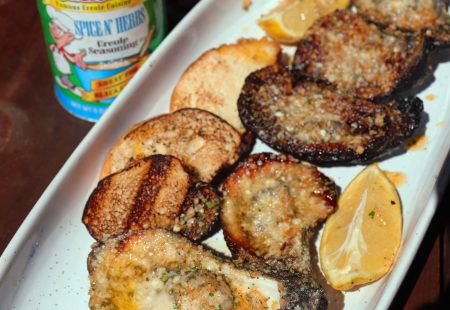 Chargrilled Oysters
Seafood and summer are a match made in heaven and @flychefaldenb knows how to fire up…
Get Recipe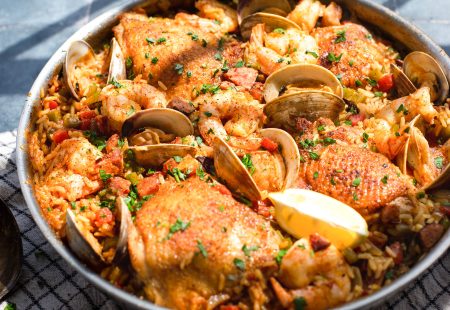 Easy Cajun Paella
This comforting and delicious paella is a Cajun twist on the traditional, thanks to Tony's Spanish…
Get Recipe