Crispy Creole Breakfast Rice Bowl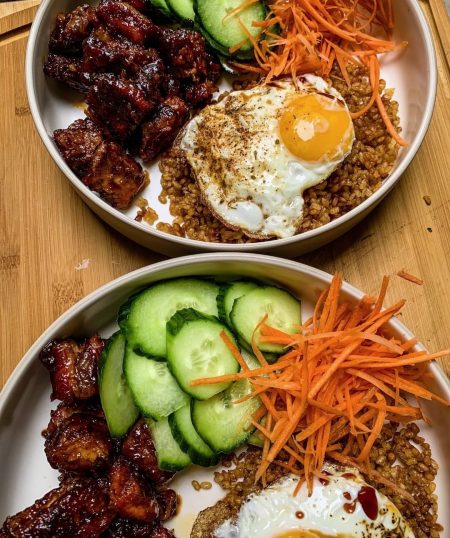 Shop Tony's Flavors In This Recipe
Ingredients
1 1/4 Cups Scallions

2 Tablespoons Fresh Ginger, Minced

3-4 Tablespoons Cooking Oil

1/4 Cup Sherry or Rice Wine Vinegar

1 Teaspoon Tony's Original Creole Seasoning

1 Tablespoon Tony's More Spice

4 Tablespoons Tony's Spice N' Herbs Seasoning

1 Cup Carrots, Julienned or Coarsely Grated

8 Ounces Small Cucumbers, Thinly Sliced

1/2 Cup Pork Belly, Cooked and Diced

3 Cups Short-Grain or Brown Rice, Cooked and Cooled

4 Eggs

Soy Sauce to Taste

Sriracha Sauce to Taste
Directions
To make the vinaigrette, mix scallions, ginger, 1/4 cup oil and sherry or rice wine vinegar in a bowl. Season with Tony's Original Creole Seasoning. Set aside.
Heat a large frying pan over medium-high heat. Add 1-2 tablespoons oil to coat the bottom (less for nonstick pans). Heat the oil until it's hot, 1-2 minutes, and scatter half the rice over the surface (it's okay if small clusters remain). Season rice with Tony's More Spice and do not touch it. In 3-5 minutes the underside will become golden brown and crisp. Divide between the two bowls and repeat with remaining rice, dividing it between the two remaining bowls.
If needed, add another splash of oil to high heat. Add eggs, one at a time, and season lightly with Tony's Spice N' Herbs. Cook until brown, lacy and crisp underneath. Egg whites are opaque, bubbly and dramatic and the edges are brown. You can spoon some oil from the pan over the egg whites to help them cook faster. Place one egg on top of the rice on a side in each bowl.
To assemble, arrange some pork belly, cucumbers and carrots to each bowl. Spoon 2 tablespoons of vinaigrette onto each bowl. Drizzle each egg with 1/2 teaspoon of soy sauce, letting it roll onto the other ingredients. Add Sriracha sauce to taste. Serve immediately.
Do Ahead:
The dressing will keep for 5-6 days in the fridge; the chopped vegetables will keep for 3-4 days.
Join our
family
Bring a little spice to your email inbox with Tony Chachere's Creole Club!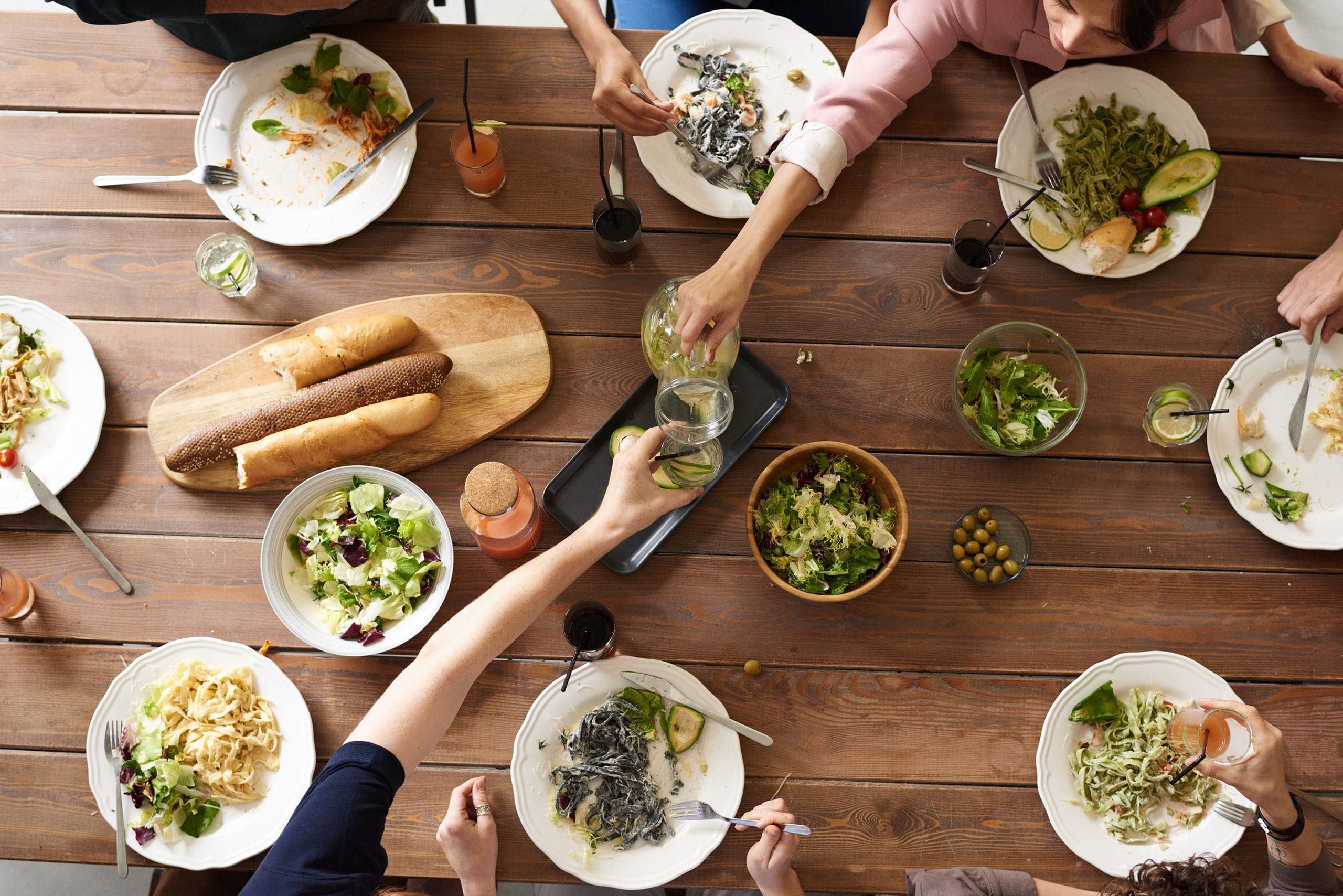 from our
Cajun Country Cookbook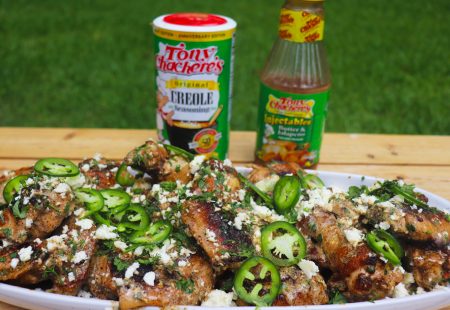 Creole-Elote Style Party Wings
@flychefaldenb takes all of the flavoring of Mexican street corn and turns it into a Creole-style…
Get Recipe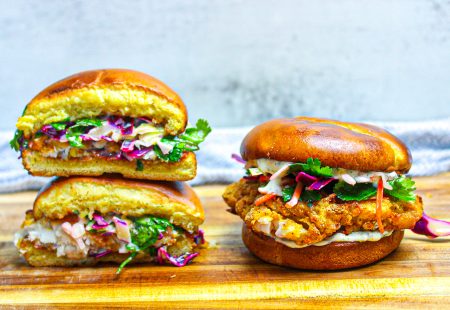 Air Fried Catfish Sandwich
Let the good times roll into your next BBQ or picnic with this Air Fried Catfish…
Get Recipe