Cajun/Asian fusion takes the traditional chow mein and gives it a whole new flavor – by @capt.cooking.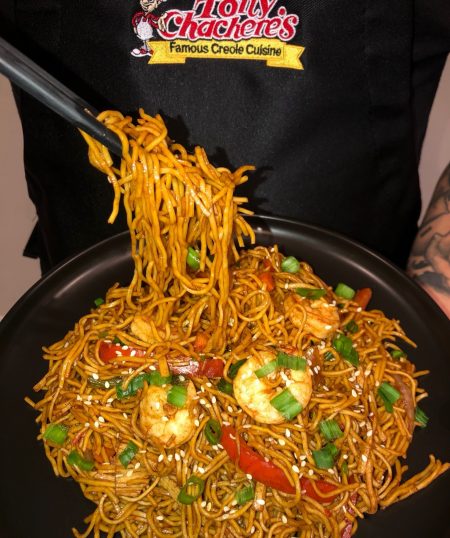 Shop Tony's Flavors In This Recipe
Ingredients
1 Package Chow Mein Noodles

1 Pound Shrimp, Peeled & Deveined

5-10 Imitation Crab Sticks

1 Carrot, Peeled

1 Onion, Sliced

2 Bell Peppers, Chopped

1 Bunch Green Onion, Chopped

2 Cups Warm Water

1/2 Cup Oyster Sauce (Can Substitute with Sugar)

1/4 Cup Sesame Oil

1/2 Cup Dark Soy Sauce

1 Bottle Tony's 30-Minute Seafood Marinade

Tony's Original Creole Seasoning, to Taste

2 Tablespoons Tony's Supreme Creole Crab Boil

3 Tablespoons Cooking Oil

Pot of Boiling Water (for Chow Mein Noodles)

Ice Bath (for Chow Mein Noodles)
Directions
Add the shrimp to a bowl and the imitation crab sticks to another bowl. Pour half of the Tony's Seafood Marinade into one bowl and the other half into the other bowl. Allow shrimp and crab to marinate for 30 minutes, longer for a more intense flavor.
Slice or chop the carrots, onion, bell peppers and green onions, then set them aside.
In a bowl, combine warm water, oyster sauce (or sugar), sesame oil, dark soy sauce and Tony's Crab Boil until thoroughly incorporated, then set aside.
Bring a pot of water to a boil, then boil the chow mein noodles for 1-3 minutes. After boiling, strain the noodles and put them in an ice bath. Leave them in the ice bath until you are ready to cook them.
On high heat, add the cooking oil into a wok or large pan. Once hot, add in the cut vegetables and cook them down until soft, about 3 minutes. Season them to taste with Tony's seasoning.
Once the vegetables are soft, add in the shrimp and crab, then combine and cook everything together for about 2-3 minutes.
Once the seafood is cooked, add in the chow mein noodles and the sauce from earlier.
Combine and cook everything together, stirring the noodles until the sauce is mostly evaporated, about 5-10 minutes.
Once done, plate and enjoy!
Join our
family
Bring a little spice to your email inbox with Tony Chachere's Creole Club!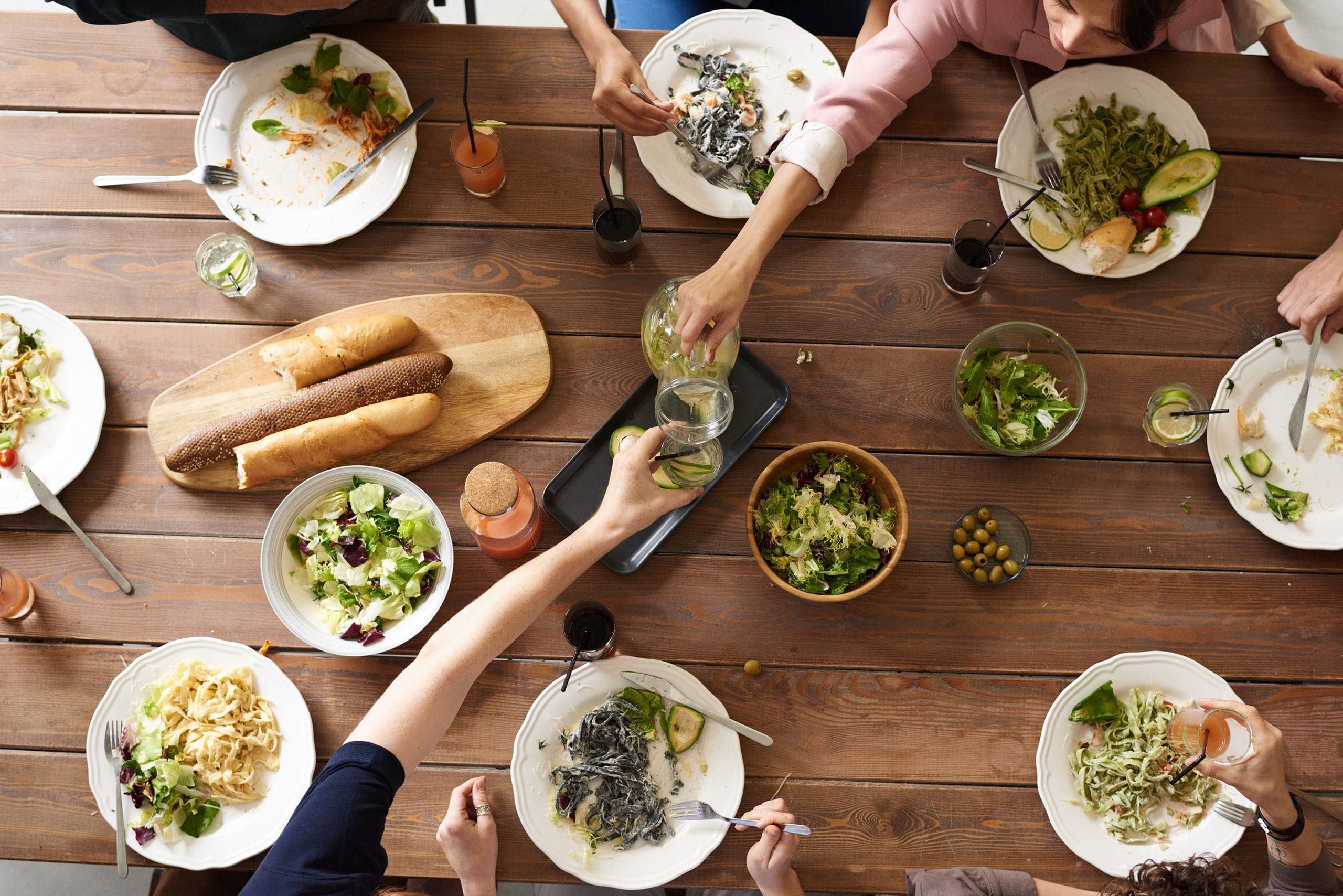 from our
Cajun Country Cookbook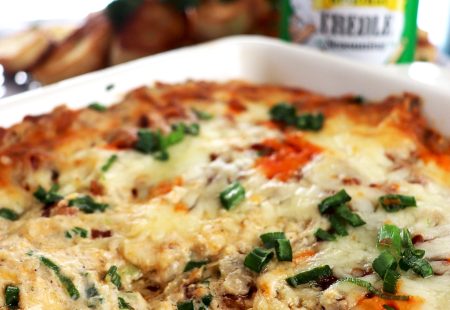 Cajun Boudin Dip
This creamy, cheesy, and dreamy dip recipe by @flychefaldenb is a party essential. Be sure you…
Get Recipe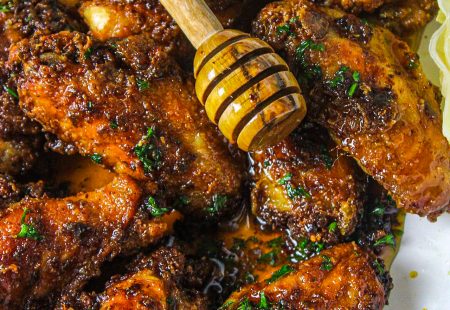 Hot Honey Wings
Try these sweet and zesty Hot Honey Wings by @creoleseoul for a bite of something you…
Get Recipe