Nachos for breakfast? Yes, please! These Creole Breakfast Nachos by Michelle Sips & Savors are hearty, cheesy and soon to be your new breakfast favorite.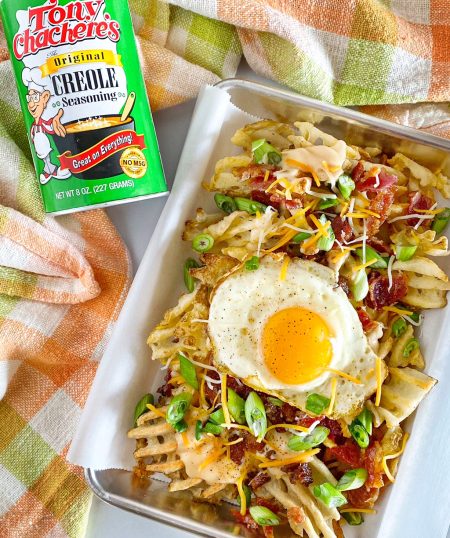 Shop Tony's Flavors In This Recipe
Ingredients
1 Package Frozen Waffle Fries

4 Tablespoons Butter

2 Tablespoons Flour

1 Teaspoon Tony's Original Creole Seasoning

1 Cup Milk

1 Cup Shredded Sharp Cheddar Cheese

Crumbled Bacon, to Taste

Sunny-Side-Up Egg, or Eggs Made Your Way

Garnish: Chopped Green Onion, Shredded Cheese, Tony's Original Creole Seasoning (to Taste)
Directions
Cook frozen waffle fries according to package instructions.
While the fries are baking, prepare the sauce.
Melt butter in a saucepan. Add flour and sauté for 1-2 minutes until the mixture is lightly browned. Add Tony's seasoning and mix to incorporate. Then add milk and stir until thickened. Add shredded cheese and whisk until smooth. Add a bit more milk if the sauce is too thick.
Assemble by layering the waffle fries, then Creole cheese sauce, bacon and top with your favorite egg. Garnish with a bit more shredded cheese, green onions and a sprinkle of Tony's seasoning.
Enjoy!
Join our
family
Bring a little spice to your email inbox with Tony Chachere's Creole Club!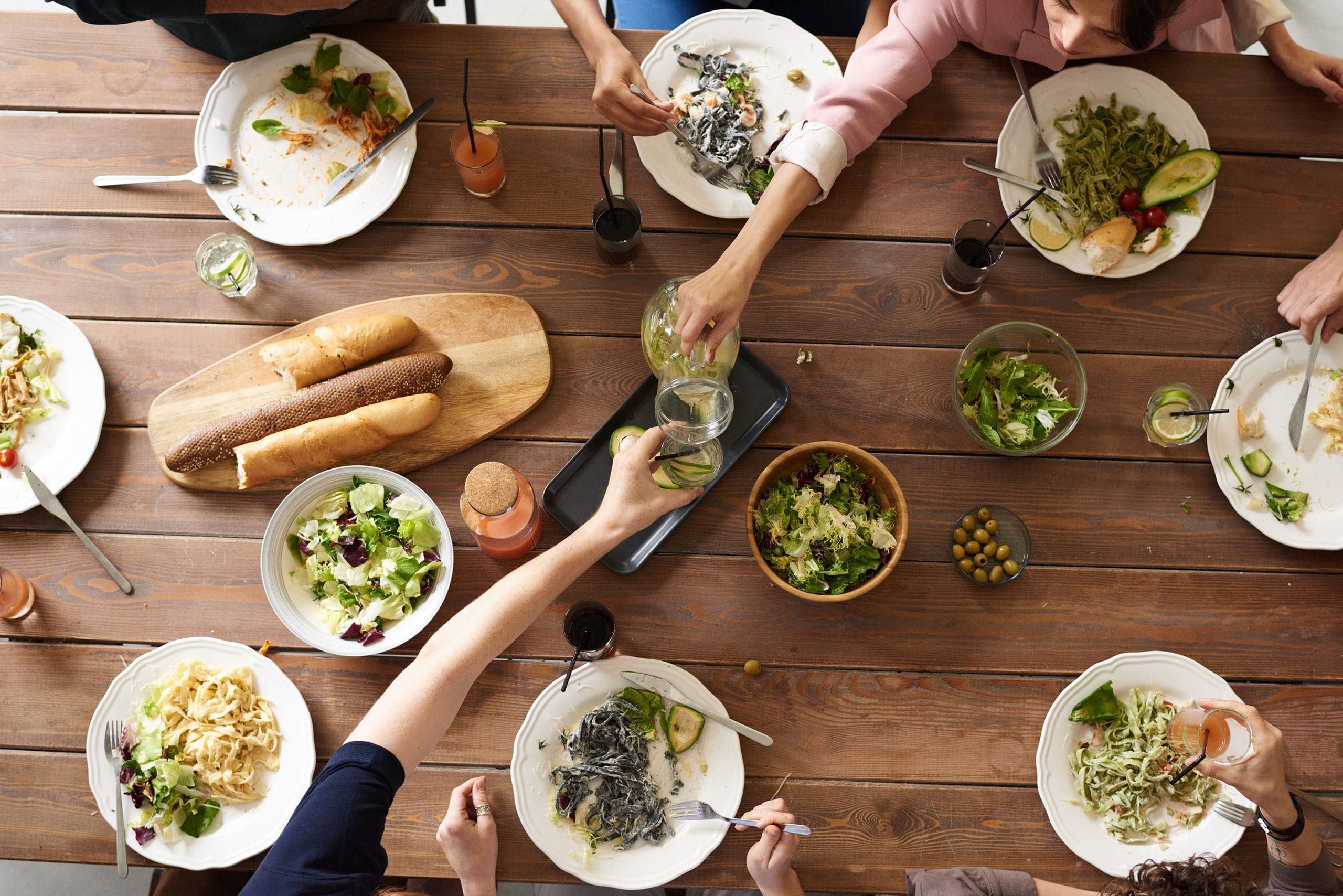 from our
Cajun Country Cookbook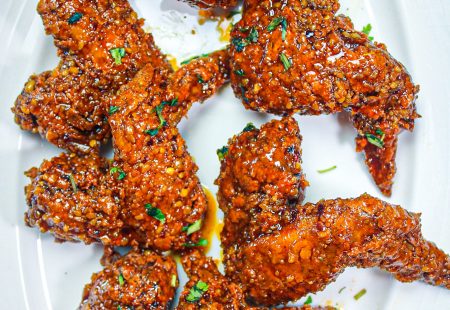 Honey-Garlic Fried Chicken Wings
Crunchy, juicy, and with the perfect sweet-heat flavor, these Honey-Garlic Fried Chicken Wings by Creole Seoul…
Get Recipe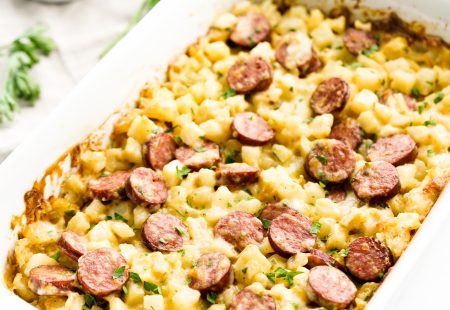 Cajun Cheesy Potato Casserole with Andouille Sausage
This Cajun-style potato casserole by Joyous Apron is rich, creamy, cheesy, and filled with the bold…
Get Recipe