Known to be good luck when eaten on New Year's Day, black-eyed peas are also the perfect side for your holiday meals. These Creole Black-Eyed Peas by Creole for the Soul are unlike others, filled with turkey meat and Creole seasoning flavors. You'll want to add these to to all of your meals.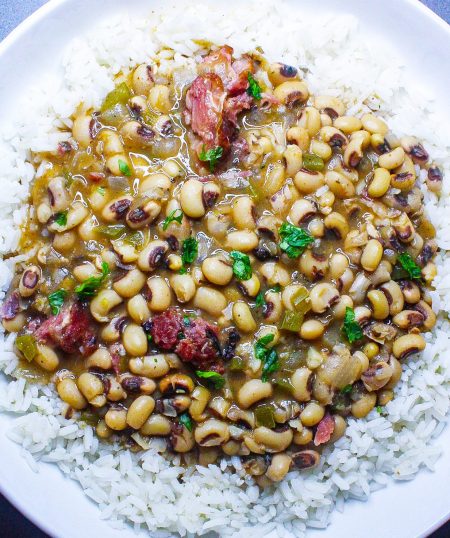 Shop Tony's Flavors In This Recipe
Ingredients
1 Pound Dry Black-Eyed Peas

1 Onion, Chopped

2-3 Garlic Cloves, Minced

1 Smoked Turkey Leg

4 Green Onions, Chopped

6-8 Cups Chicken Broth, or Enough to Fully Cover the Beans

Tony's Original Creole Seasoning, to Taste

Italian Seasoning, to Taste

2 Cups Cooked White Rice (Optional)
Directions
Sort and wash the black-eyed peas. Set aside.
Sauté green and white onions in a skillet with olive oil over medium-high heat. Stir occasionally, allowing onions to cook for approximately 3 minutes, or until onions are translucent.
Stir in garlic and cook for another minute, or until fragrant.
Add black-eyed peas, chicken broth and turkey leg to the pot. Season to taste with Tony's Original Creole Seasoning and Italian seasoning and stir.
Cover and bring to a boil. Once boiling, reduce heat to a simmer and allow beans to cook for 1 hour.
Check beans for tenderness and continue to season until desired flavor is achieved.
Take out the turkey leg and chop up the meat, and then add the meat back into the pot.
Remove from heat and let sit covered for about 10-15 minutes.
Serve with white rice. Enjoy!
Join our
family
Bring a little spice to your email inbox with Tony Chachere's Creole Club!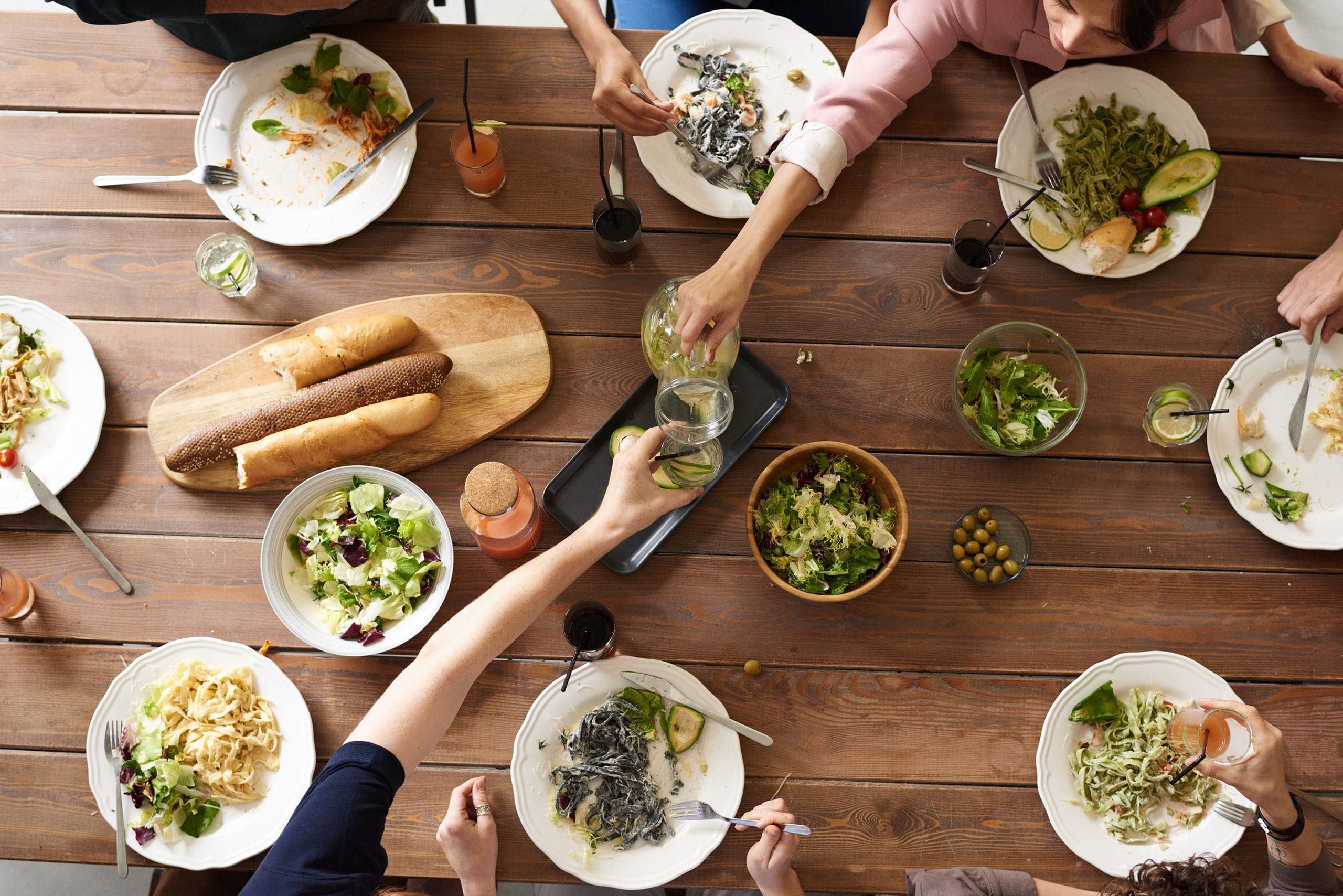 from our
Cajun Country Cookbook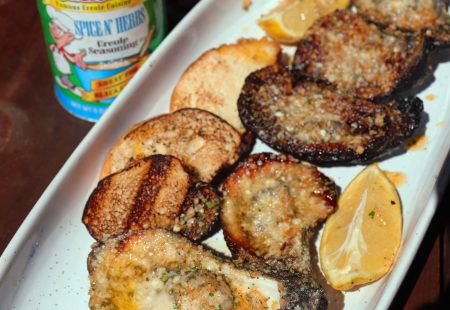 Chargrilled Oysters
Seafood and summer are a match made in heaven and @flychefaldenb knows how to fire up…
Get Recipe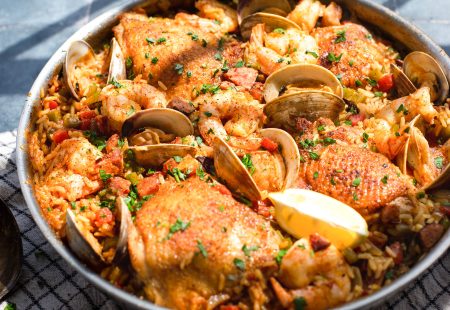 Easy Cajun Paella
This comforting and delicious paella is a Cajun twist on the traditional, thanks to Tony's Spanish…
Get Recipe