These Cajun-Asian fusion fried dumplings are the perfect appetizer! Viet Home Cooking created these Crawfish Rangoons with the perfect combination of crawfish, cream cheese and Creole seasoning.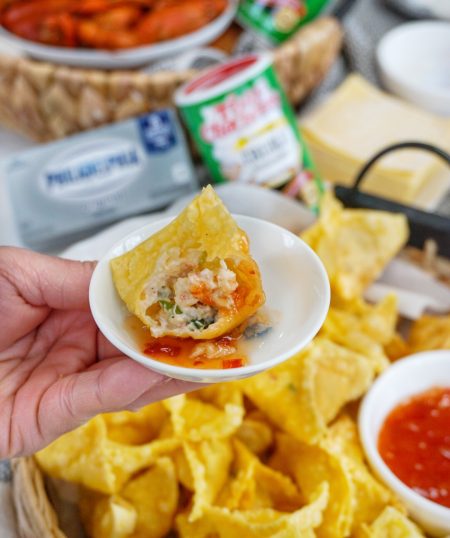 Shop Tony's Flavors In This Recipe
Ingredients
3/4 Cup Crawfish Meat, Chopped

1/4 Teaspoon Tony's Original Creole Seasoning

8 Ounces Cream Cheese, Softened

1 Teaspoon Sugar

1 Tablespoon Yellow Onion, Diced

1 Stalk Green Onion, Sliced

17-18 Wonton Wrappers

1 Egg

Vegetable Oil for Frying
Directions
Drain the juice from the crawfish meat and chop them up into smaller pieces.
Add crawfish meat, Tony's seasoning, cream cheese, sugar, and yellow and green onions in a mixing bowl. Mix well until all ingredients are combined.
Break the egg into a separate bowl and mix, then set aside to use for sealing the wonton wrappers.
Add 3/4 tablespoons or less of the crawfish mixture to the middle of the wonton wrapper. Apply the egg mixture to the edges of the wonton wrapper and fold the corners up. Press the edges together to seal the wonton. Continue until all of the filling is used up.
Heat the vegetable oil in a frying pan on medium-low heat.
Add about 3-4 wontons at a time, depending on how big your frying pan is. Deep fry them for about 1 minutes or until golden brown.
For an even golden color, push wontons down below the oil level, just enough so the top is showing.
Place fried wontons on a plate lined with paper towels.
Serve and enjoy for your choice of dipping sauce.
Join our
family
Bring a little spice to your email inbox with Tony Chachere's Creole Club!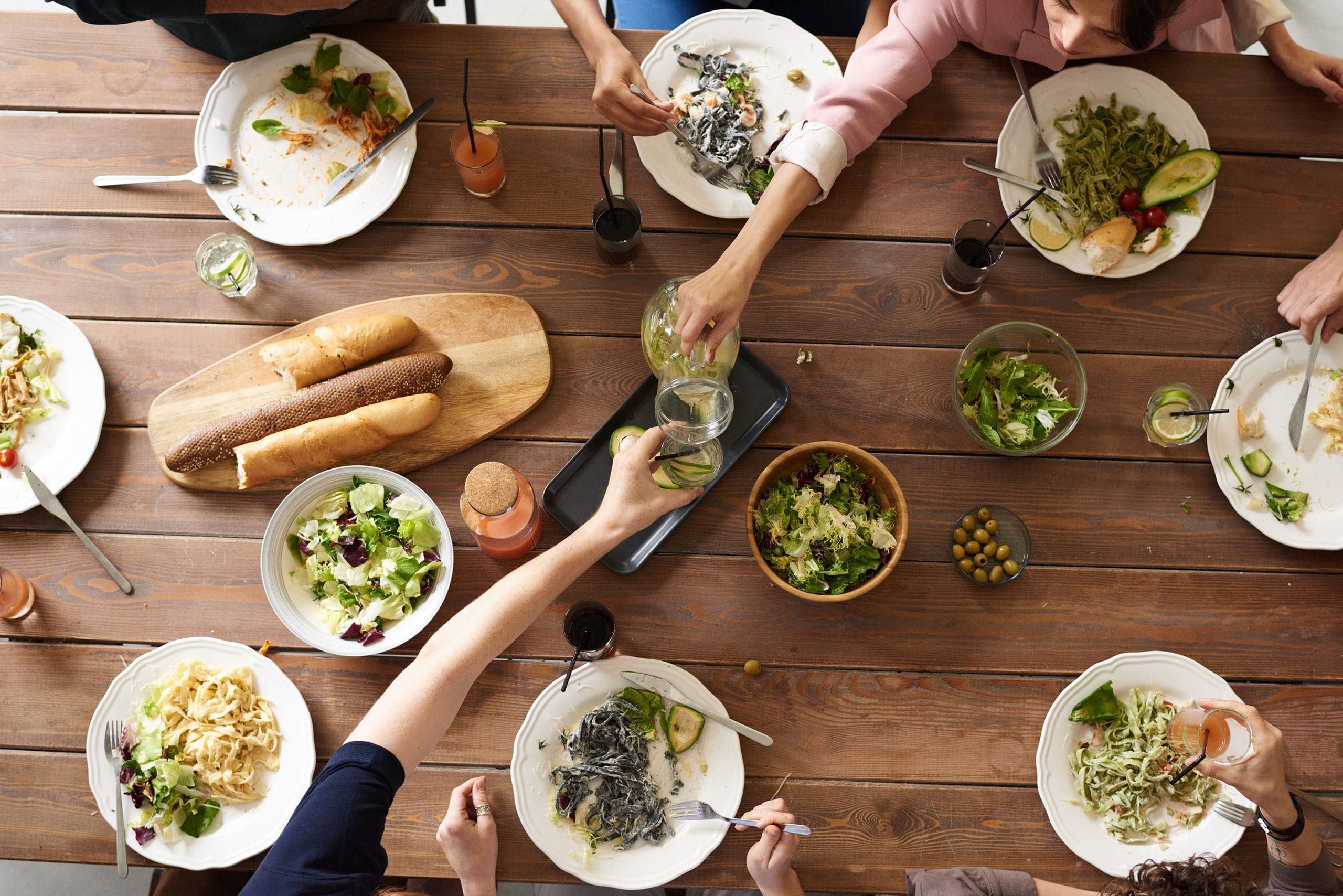 from our
Cajun Country Cookbook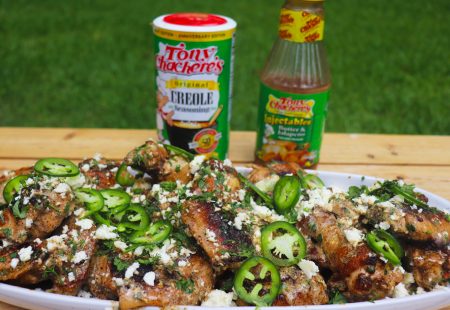 Creole-Elote Style Party Wings
@flychefaldenb takes all of the flavoring of Mexican street corn and turns it into a Creole-style…
Get Recipe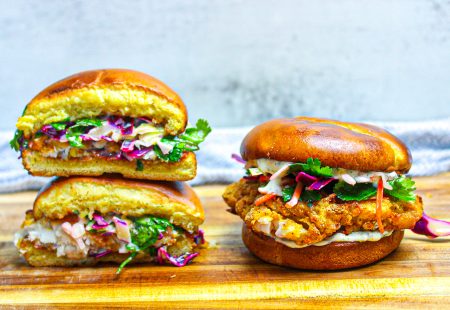 Air Fried Catfish Sandwich
Let the good times roll into your next BBQ or picnic with this Air Fried Catfish…
Get Recipe