Chili Garlic Noodles with Shrimp
Thai-style comfort food with a Cajun twist! @creoleseoul combines the hearty flavors of Asian-Cajun fusion for an easy and delicious meal you'll soon be eating every week.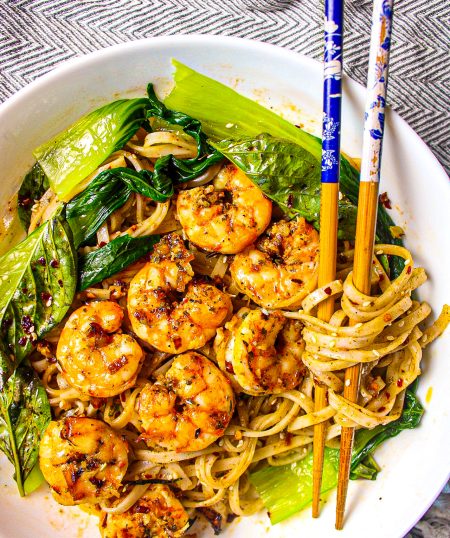 Shop Tony's Flavors In This Recipe
Ingredients
Noodles and Vegetables

1 Pound Rice Noodles

2 Bunches Bok Choy

Chinese 5-Spice, to Taste

Sesame Seeds, to Taste

5 Stalks Green Onions, Chopped

1 Handful Thai Basil Leaves

1 Teaspoon Sesame Oil

Chili Garlic Oil Sauce

6 Tablespoons Vegetable Oil

3-4 Tablespoons Red Pepper Flakes

2 Tablespoons Soy Sauce

3-4 Teaspoons Rice Vinegar

6 Cloves Garlic, Minced

Poached Shrimp

1 Pound Shrimp, Peeled and Deveined

2 Cups Olive Oil or Enough to Cover the Shrimp

2-3 Tablespoons Butter

Few Sprigs of Thyme, Rosemary and Tarragon

2-3 Dry Bay Leaves

Tony's Supreme Creole Crab Boil, to Taste

Tony's Original Creole Seasoning, to Taste
Directions
Bring a large pot of water to a boil and cook your noodles according to package directions. Remove noodles from the pot, but be sure to keep the boiling water. Rinse the noodles with cold water and then toss them in sesame oil and set aside.
Cut the ends off the bok choy bunches and blanch in boiling water to two minutes. Remove from the pot, rinse under cold water and set aside with rice noodles.
Heat olive oil in a saucepan or skillet over medium heat. Season the shrimp with Tony's Supreme Crab Boil and Tony's Original Creole Seasoning and toss to coat. Add butter, bay leaves and herbs to the skillet. Once butter has melted, stir to mix into the olive oil. Add shrimp in a single layer to the olive oil and poach for 5 minutes or until the shrimp are slightly pink. If oil doesn't cover the shrimp, spoon oil over the shrimp while poaching.
Sauté garlic in vegetable oil in a small pot until fragrant. Remove pot from the heat and add in the rest of the garlic chili oil sauce ingredients and stir to combine.
Add a portion of the rice noodles to a serving bowl. Sprinkle noodles with Chinese 5-Spice and sesame seeds and toss in the Thai basil and green onions. Spoon sauce over top and toss to coat noodles. Ladle in shrimp and add in bok choy. Enjoy!
Join our
family
Bring a little spice to your email inbox with Tony Chachere's Creole Club!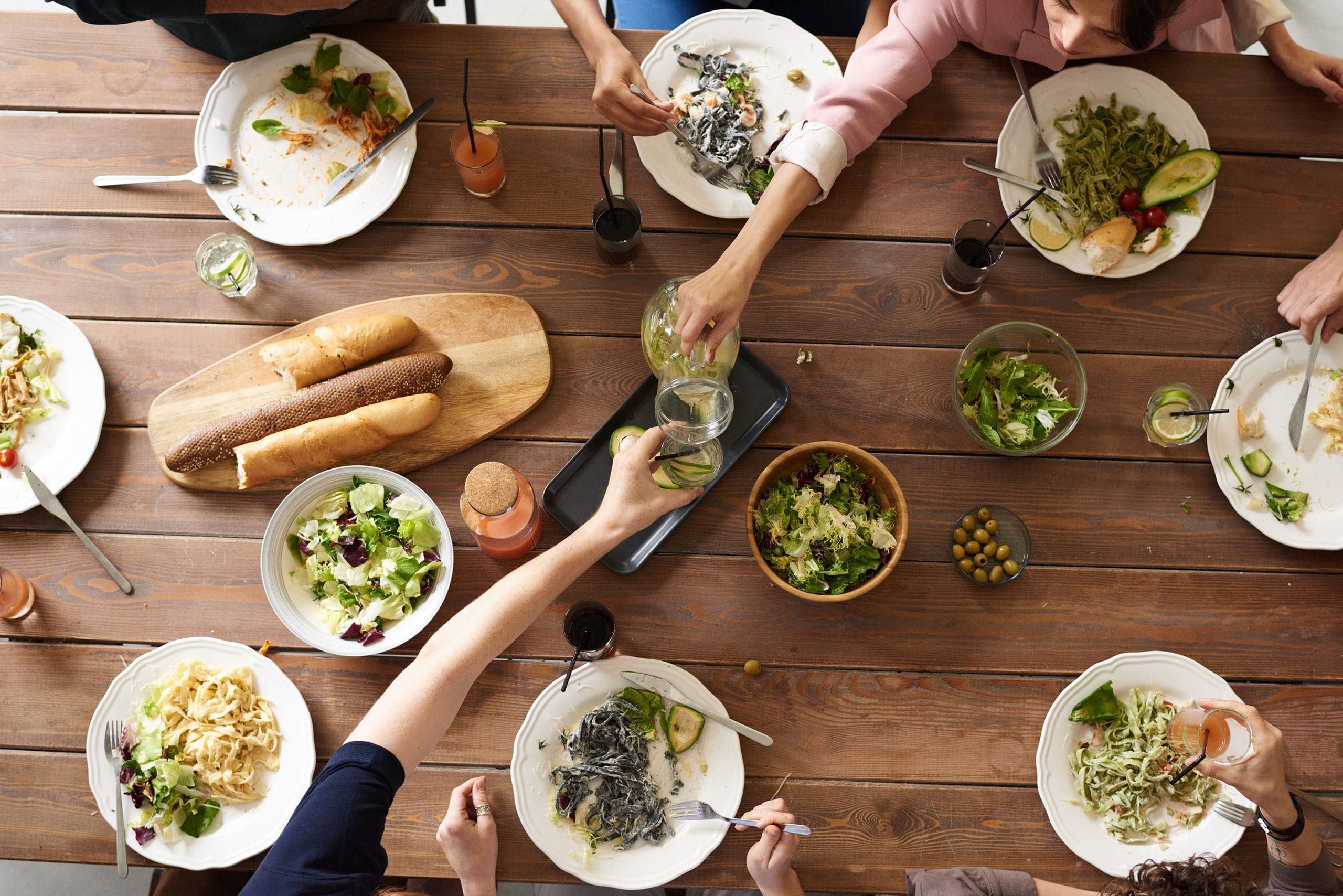 from our
Cajun Country Cookbook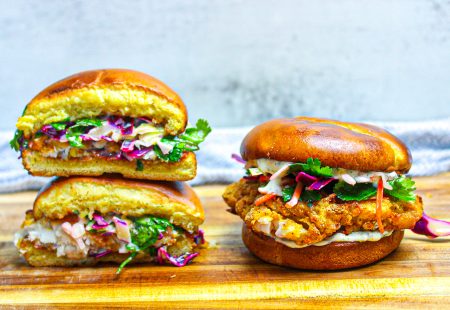 Air Fried Catfish Sandwich
Let the good times roll into your next BBQ or picnic with this Air Fried Catfish…
Get Recipe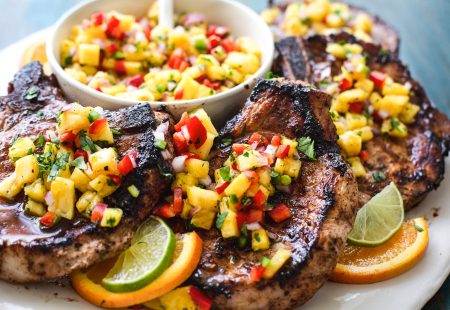 Jerk-Inspired Pork Chops with Pineapple Salsa
Grilling season is here and a delicious pork chop is hard to beat. This Jerk-Inspired Pork…
Get Recipe