Chicken Skewers With Bacon Ranch Coleslaw
Chicken skewers are a classic grilled dinner option! Made with Tony's Creole-Style Ranch Salad Dressing – a fantastic flavor blend of rich buttermilk and peppercorns – The Beach House Kitchen says this dressing turns regular old coleslaw into a flavor-packed side that pairs perfectly with the chicken skewers.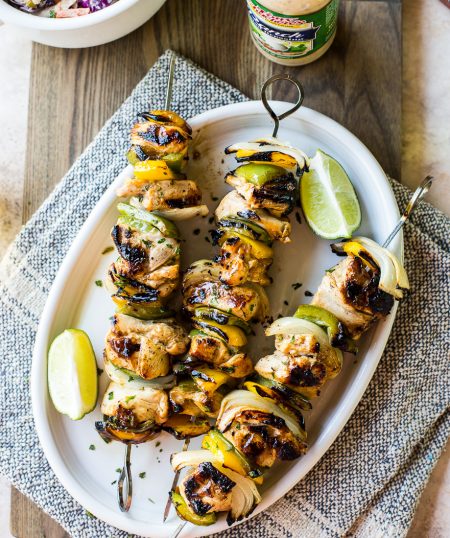 Shop Tony's Flavors In This Recipe
Ingredients
10 Slices Bacon, Chopped

4 Cups Green Cabbage, Shredded

2 Cups Red Cabbage, Shredded

2 Carrots (About 1 Cup), Shredded

1/2 Cup Golden Raisins

1/3 Cup Green Pepper, Finely Chopped

1/4 Cup Red Onion, Finely Chopped

1 Cup Tony's Creole-Style Ranch Dressing

1 Tablespoon Granulated Sugar

1/2 Teaspoon Celery Seed

2 Pounds Boneless, Skinless Chicken Breast, Cut Into 1 1/2-Inch Cubes

1 Cup Tony's Creole-Style Chicken Marinade

1 Large Green Pepper, Cut Into 1-Inch Cubes

1 Large Yellow Pepper, Cut Into 1-Inch Cubes

1 Large Yellow Onion, Cut Into Chunks
Directions
Making Bacon Ranch Cole Slaw:
In a large skillet, over medium-high heat, cook bacon until crispy. Remove from skillet with slotted spoon to paper towel-lined plate. Set aside.
Add the shredded green and red cabbage, shredded carrot, green pepper, red onion, raisins and reserved bacon to a large bowl.
In a small bowl, whisk together the Tony's Ranch Dressing, granulated sugar and celery seed until well blended. Toss the cabbage mixture with the dressing until well combined. Cover the bowl with plastic wrap and chill in the refrigerator for at least two hours or overnight.
Making the Chicken Skewers:
Add the chicken cubes and Tony's Chicken Marinade to a large bowl. Toss to coat. Cover with plastic wrap and place in refrigerator to marinate for one hour.
When you're ready to cook the chicken, heat your grill to medium-high heat. Remove chicken from refrigerator and thread chicken cubes, peppers and onions on skewers.
Spray your grill lightly with nonstick cooking spray. Place the skewers on the grill and cook to about 4-5 minutes per side, turning once, or until the chicken is no longer pink inside and cooked through. Remove from the grill and place on a platter to serve with the cole slaw in a serving bowl on the side.
Join our
family
Bring a little spice to your email inbox with Tony Chachere's Creole Club!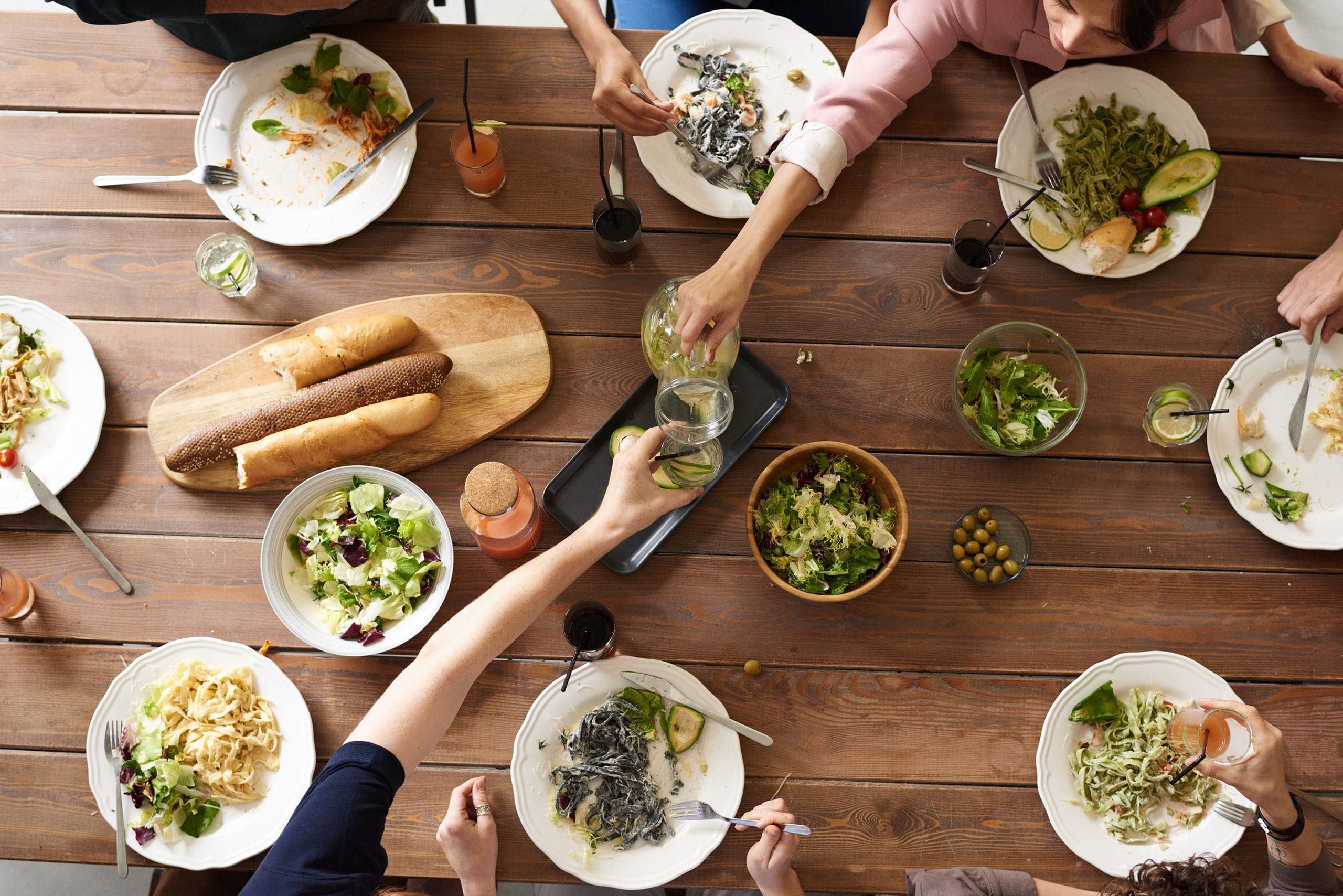 from our
Cajun Country Cookbook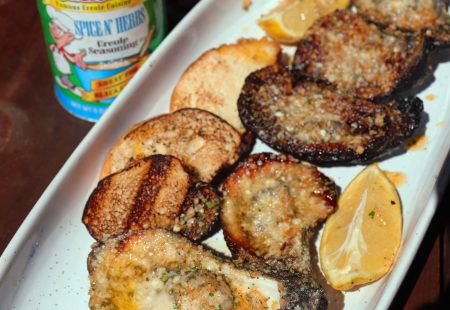 Chargrilled Oysters
Seafood and summer are a match made in heaven and @flychefaldenb knows how to fire up…
Get Recipe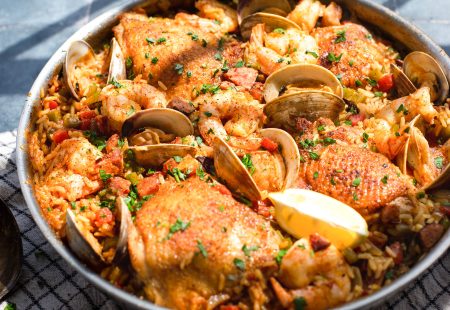 Easy Cajun Paella
This comforting and delicious paella is a Cajun twist on the traditional, thanks to Tony's Spanish…
Get Recipe