Chargrilled King Crab Legs
What better way to cook crab legs then on the grill! This Chargrilled King Crab Legs recipe by @flychefaldenb surpasses any crabs legs you've ever tried before. With the help of Tony Chachere's Spices N' Herbs and Supreme Crab Boil, you will be the Creole King/Queen of the Cookout!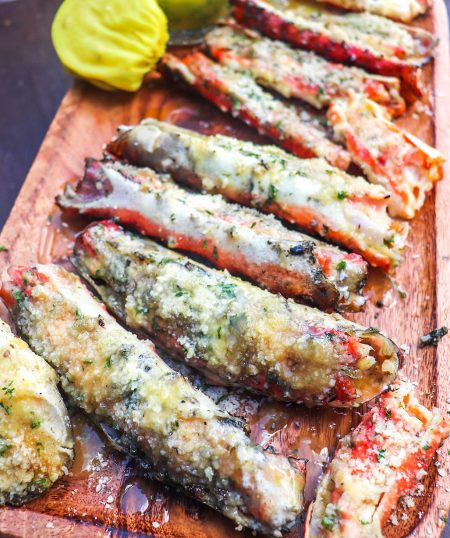 Shop Tony's Flavors In This Recipe
Ingredients
4-5 king crab legs

2 tbs Italian breadcrumbs

1/3 cup parmesan cheese (grated)

Butter Sauce Ingredients: 

2/3 cup unsalted butter (melted)

4 garlic cloves (minced)

2 sprigs of thyme (chopped)

1 tbs fresh parsley (chopped)

1 tsp of Tony Chachere's Spices N' Herbs Seasoning

1/4 tsp Tony Chachere's Supreme Crab Boil.
Directions
1. Cut a pocket into the crab legs to expose one side of the meat using kitchen shears.
2. In a bowl, combine all the butter sauce ingredients. Mix until well combined.
3. Evenly pour the butter over each crab leg.
4. Top them with the Italian breadcrumbs and a generous amount of parmesan.
5. Place the crab legs on a hot charcoal grill for 3-5 minutes until the butter starts to bubble and the cheese melts.
6. If you do not have a grill, you can place them under the broiler on high for about 3 minutes until the cheese starts to brown.
7. Serve immediately. Enjoy!
Join our
family
Bring a little spice to your email inbox with Tony Chachere's Creole Club!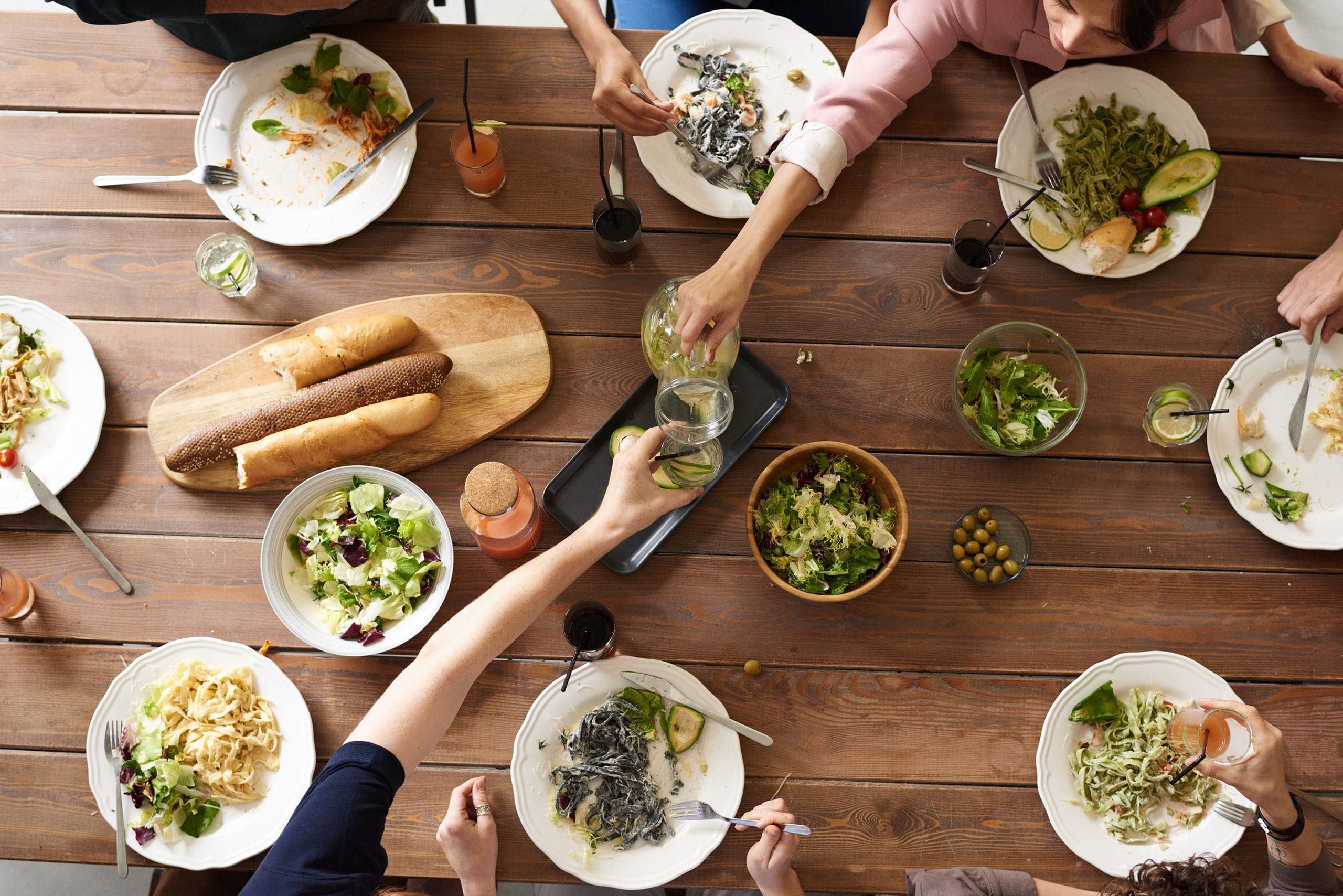 from our
Cajun Country Cookbook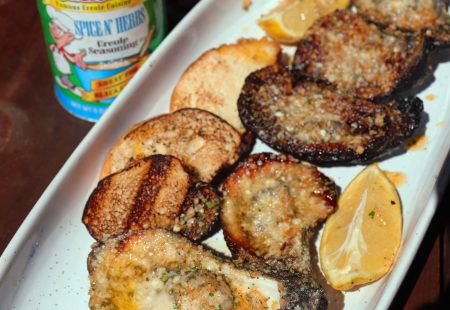 Chargrilled Oysters
Seafood and summer are a match made in heaven and @flychefaldenb knows how to fire up…
Get Recipe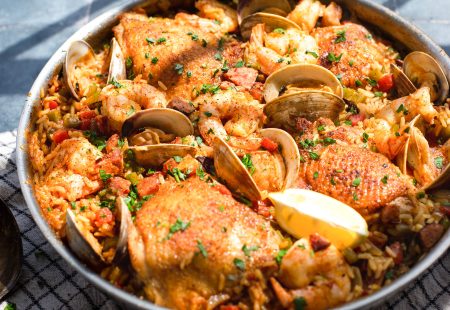 Easy Cajun Paella
This comforting and delicious paella is a Cajun twist on the traditional, thanks to Tony's Spanish…
Get Recipe