Caliente Burger with Creole Fries
The team @TexasTasty always loves to experiment, and this time it led to the creation of the Caliente Burger with Creole Fries. Using Tony's Burger Marinade and Original Creole Seasoning, the team says this burger hits the next level of flavor and mouthwatering goodness.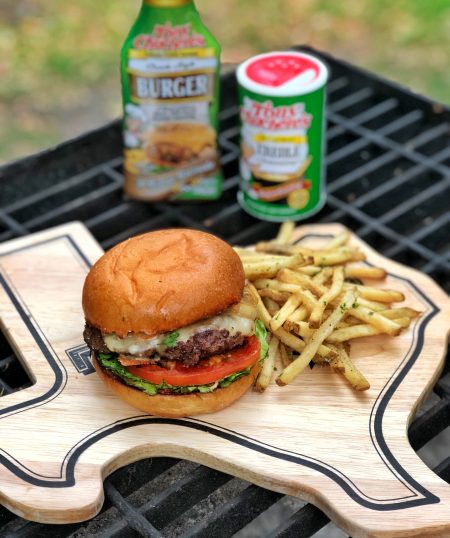 Shop Tony's Flavors In This Recipe
Ingredients
1 Pound Angus Beef (Makes 4 Patties)

1/2 Cup Tony's Burger Marinade

3 Tablespoons Tony's Original Creole Seasoning

1 Habanero Pepper

1 Onion, Caramelized

1-2 Teaspoons Aioli Chipotle, Per Burger

Lettuce

1 Tomato, Sliced

8 Egg Buns

2 Teaspoons Sugar

3 Teaspoons Vinegar

4 Slices Pepper Jack Cheese, 1 Per Burger

Large Russet Potatoes, Hand Cut Into Fries

1 Tablespoon Olive Oil

1-2 Tablespoons Truffle Oil

1 Teaspoon Garlic Powder

1 Tablespoon Fresh Parsley, Minced

Tony's Original Creole Seasoning, to Taste
Directions
Making the Caliente Burger:
Place ground Angus beef, Tony's Burger Marinade and Tony's Original Creole Seasoning into a large mixing bowl and mix until combined. Form into desired number of patties (each to weigh 1/4 pound).
Chop onion and cook in pan with sugar and hot oil over low heat for 20 minutes or until onion caramelized. Stir in 1/4 cup of water and vinegar. Keep warm.
Grill burger patties over medium heat until cooked properly (will be about 6-8 minutes per side).
Add pepper jack cheese on top and melt.
Grill egg hamburger buns.
Serve each burger on bun with lettuce, tomato, aioli chipotle, habaneros and caramelized onions.
Making the Creole Fries:
Preheat oven to 425°F.
Cut potatoes into 1/4 – 1/2-inch thick fries.
In a large bowl, combined hand-cut fries, olive oil, truffle oil, garlic powder, Tony's Original Creole Seasoning and parsley. Toss until evenly coated.
Transfer to a greased baking sheet and spread evenly with minimal overlap.
Bake for 30 minutes or until golden and crispy.
Let cool for 5 minutes before serving.
Join our
family
Bring a little spice to your email inbox with Tony Chachere's Creole Club!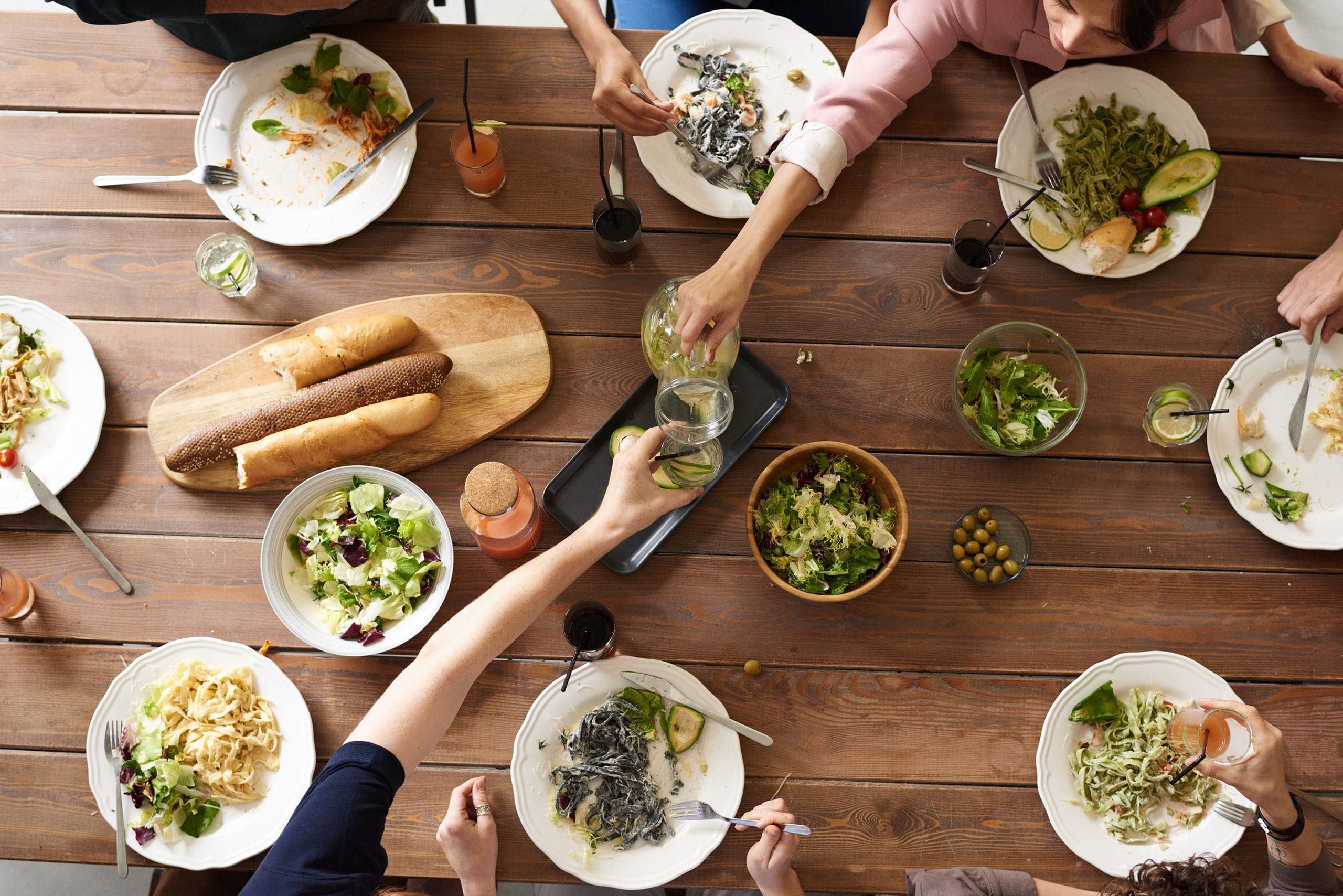 from our
Cajun Country Cookbook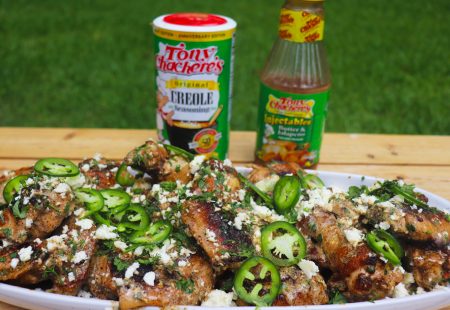 Creole-Elote Style Party Wings
@flychefaldenb takes all of the flavoring of Mexican street corn and turns it into a Creole-style…
Get Recipe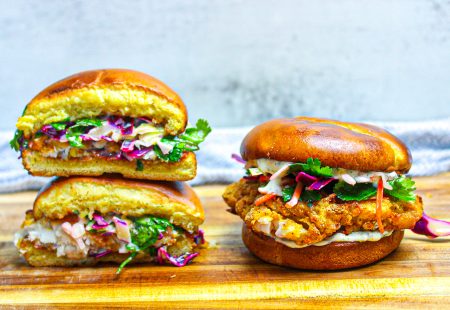 Air Fried Catfish Sandwich
Let the good times roll into your next BBQ or picnic with this Air Fried Catfish…
Get Recipe