Cajun Shrimp Stuffed Poblano Peppers
The perfect blend of Tex-Mex and Creole flavors come together for a tasty shrimp dip stuffed in poblano Peppers. High Heels & Good Meals says with or without the poblano Peppers, this dip will bring a great flavor to whatever party or meal you plan.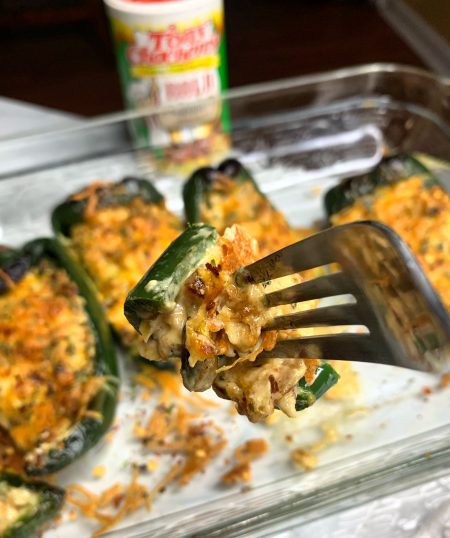 Shop Tony's Flavors In This Recipe
Ingredients
2 Large Poblano Peppers, Split in Half

1 1/2 Tablespoons Tony's BOLD Creole Seasoning

3 Teaspoons Extra Virgin Olive Oil

1/2 Tablespoon Garlic Powder

1/2 Tablespoon Onion Powder

1/2 Tablespoon Smoked Paprika

4 Ounces Cream Cheese

4 Ounces Shredded Pepper Jack

1 Pound Shrimp, Cleaned & Deveined

1 Small Onion, Chopped

4-6 Cloves Garlic, Minced

1 Green Bell Pepper, Chopped

2 Tablespoons Pickled Jalapeños, Chopped

Parsley, Chopped for Garnish
Directions
Preheat oven to 375°F.
Slice poblano Peppers in half, lengthwise, and clean out the insides. Spray a baking dish with cooking spray oil and then place the poblano Peppers in the baking dish.
Heat a skillet to medium heat, add 1 teaspoon of olive oil and cook chopped onions, green pepper and garlic until soft. Reserve in a mixing bowl.
Add 1 teaspoon olive oil to shrimp and season with Tony's BOLD Creole Seasoning, garlic powder, onion powder and smoked paprika. Mix well.
In the same skillet, cook the shrimp, 2 minutes per side.
Cool and shop the shrimp then add to the mixing bowl with veggies. Add chopped jalapeño peppers and cream cheese. Mix everything together well.
Scoop the mixture into the poblano peppers and bake at 375°F for 15-20 minutes.
Take out and add Pepper Jack cheese on top of each poblano pepper and bake for an additional 5 minutes until cheese is melted.
Take out of oven and garnish with chopped parsley and red pepper flakes. Enjoy!
Join our
family
Bring a little spice to your email inbox with Tony Chachere's Creole Club!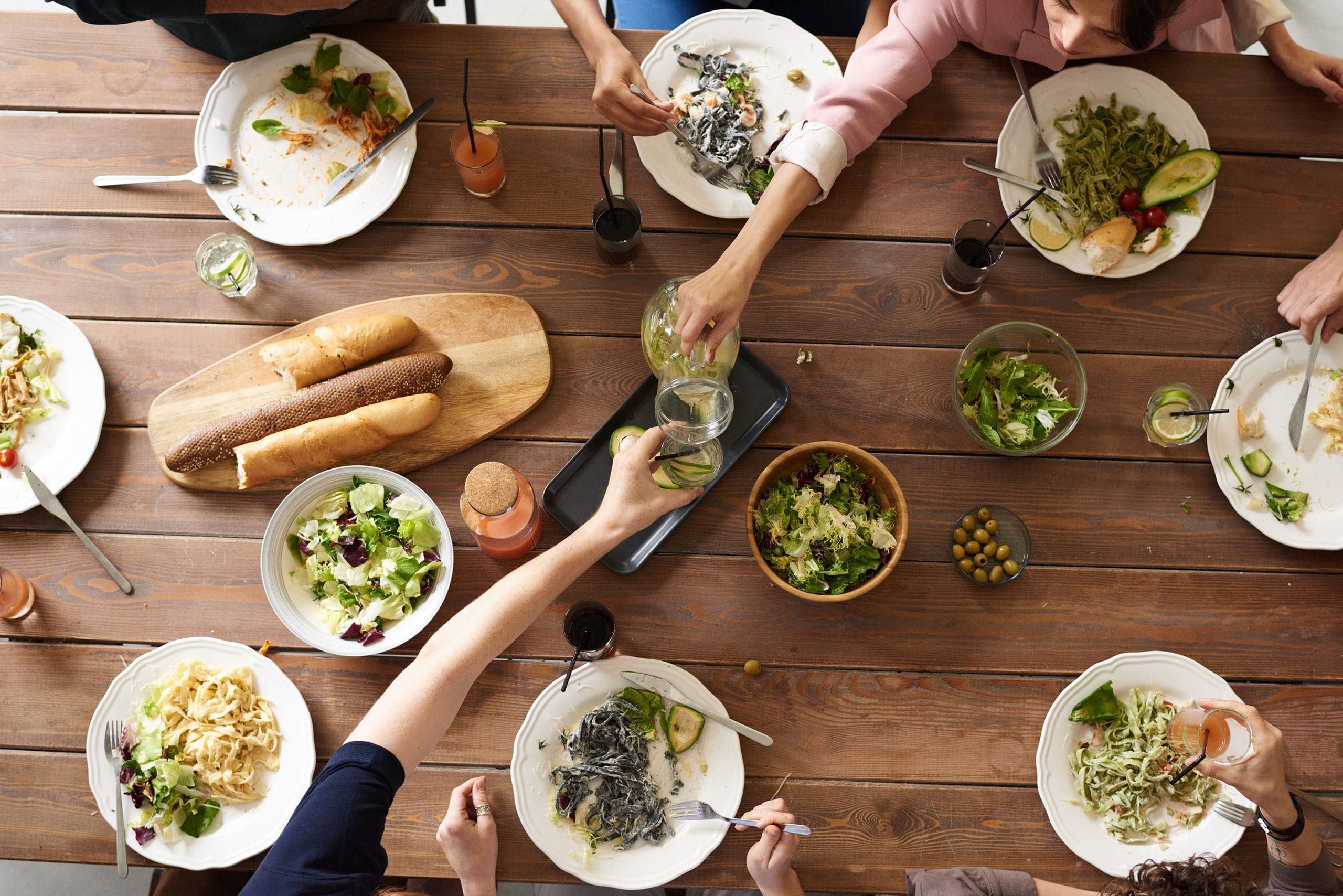 from our
Cajun Country Cookbook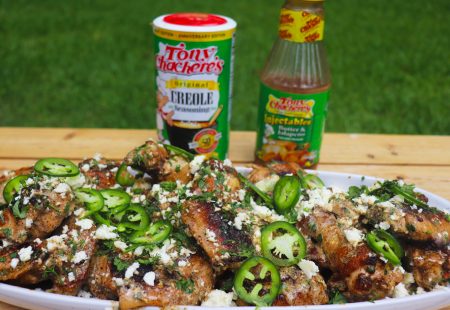 Creole-Elote Style Party Wings
@flychefaldenb takes all of the flavoring of Mexican street corn and turns it into a Creole-style…
Get Recipe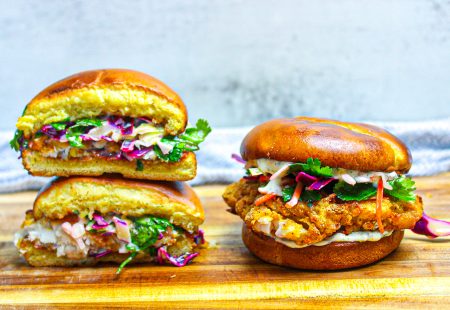 Air Fried Catfish Sandwich
Let the good times roll into your next BBQ or picnic with this Air Fried Catfish…
Get Recipe