Cajun Shrimp & Steak Fajitas
Whether you are making these on the cooktop or the grill, these Cajun Shrimp & Steak Fajitas by Creole For The Soul are super juicy and packed with flavor!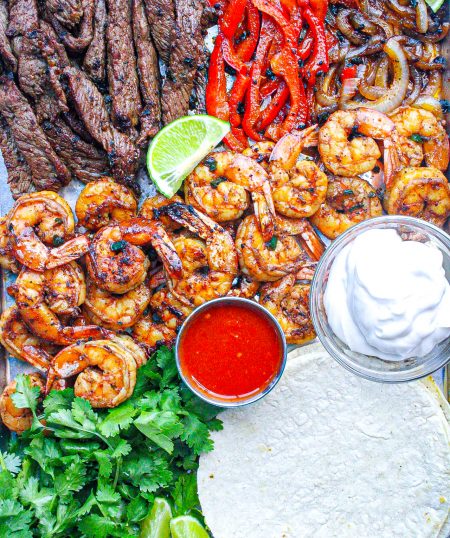 Shop Tony's Flavors In This Recipe
Ingredients
1 Pound Skirt Steak, Sliced with the Grain

1 Pound Shrimp, Peeled and Deveined

1/2 Cup Soy Sauce

1/2 Cup Lime Juice

Juice from a Large Orange

1/2 Cup Vegetable or Canola Oil

3 Tablespoons Brown Sugar

1 Teaspoon Cumin

1 Tablespoon + 2 Teaspoons Tony's Original Creole Seasoning, or to Taste

2 Cloves Garlic, Minced

2 Jalapeños, Seeded and Diced

1 Onion, Sliced

3 Bell Peppers, Sliced

Tortillas

Garnishes: Sour Cream, Salsa, Cilantro
Directions
Combine soy sauce, lime juice, orange juice, cooking oil, brown sugar, garlic, Tony's Original Creole Seasoning, jalapeños, and cumin into a bowl.
Add the steak to a zip top bag and the shrimp to another. Pour half of the marinade into each bag. Squeeze out the air and seal each bag. Then, gently massage the steak and shrimp into their marinades until fully coated. Let refrigerate for at least 2 hours.
Remove steak and shrimp from their bags and set onto a plate. Combine both remaining marinades into one bag and then add in the onions and bell peppers, and refrigerate.
Add a teaspoon of cooking oil to a cast iron skillet and set it over medium-high heat. Once it's sizzling hot, place the steak in the pan and cook for 5-7 minutes, or until it's charred on both sides, flipping the meat halfway through. Transfer the steak to a cutting board and let rest for 5 minutes.
While the steak is resting, add shrimp to the skillet and let cook for 2-3 minutes on each side or until they're pink. Remove from heat and set shrimp on a plate. After the steak has rested for 5 minutes, cut it into strips against grain.
Take out vegetables and sauté for 5 minutes or until tender. Remove from skillet and add to shrimp plate. Pour any remaining juices from the skillet over shrimp, steak and vegetables.
Add everything to a serving platter along with warm tortillas, sour cream, salsa, cilantro and any other garnishes. Enjoy!
Join our
family
Bring a little spice to your email inbox with Tony Chachere's Creole Club!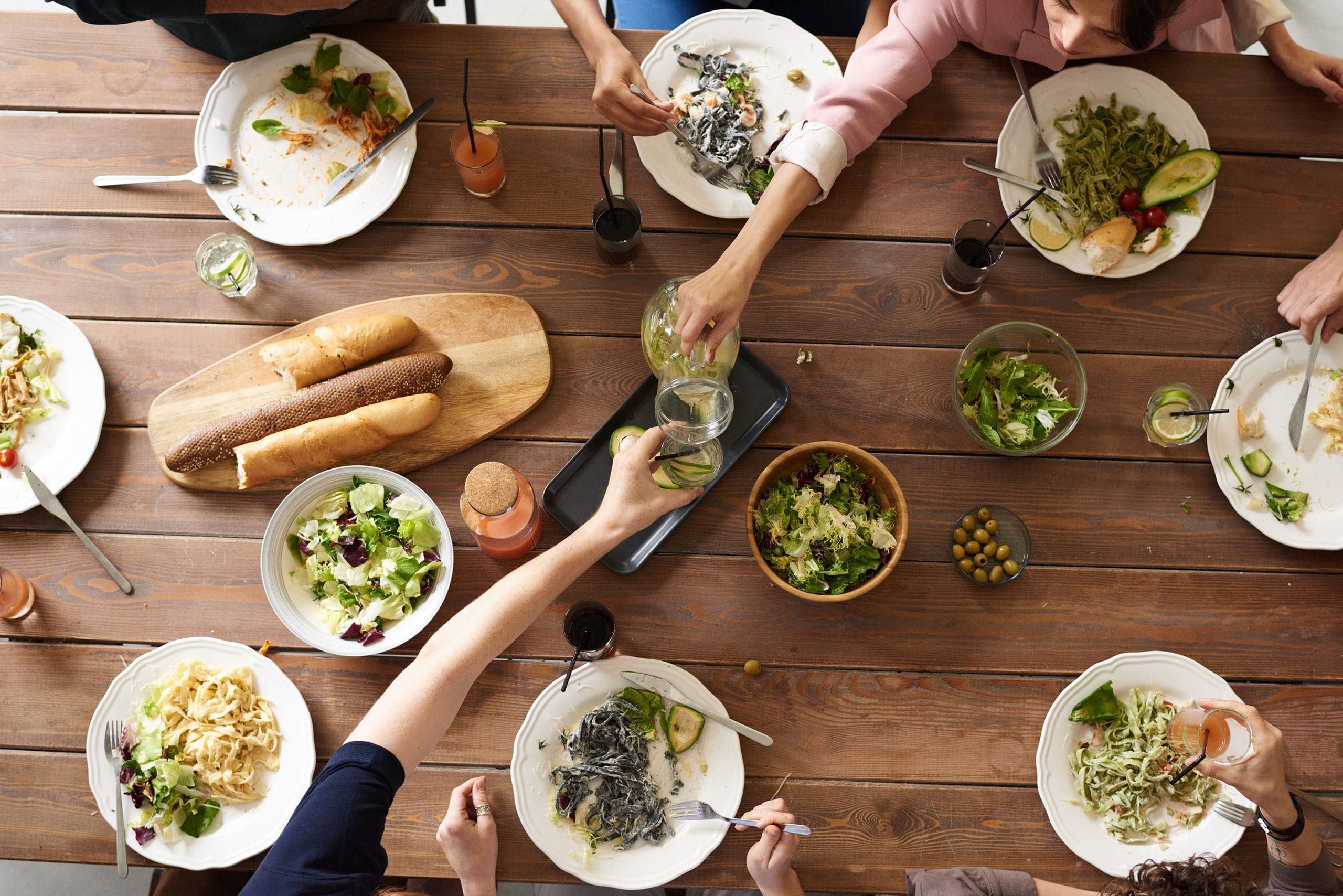 from our
Cajun Country Cookbook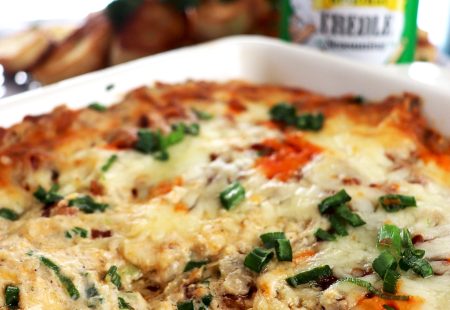 Cajun Boudin Dip
This creamy, cheesy, and dreamy dip recipe by @flychefaldenb is a party essential. Be sure you…
Get Recipe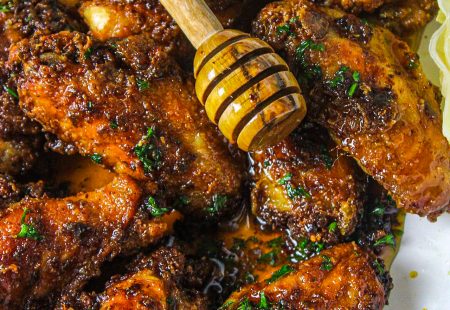 Hot Honey Wings
Try these sweet and zesty Hot Honey Wings by @creoleseoul for a bite of something you…
Get Recipe