Cajun Scallops and Cheesy Grits
Zesty and mouthwatering! This summer comfort dish is one you definitely want to add to your dinner rotation. Created by The Beach House Kitchen, Cajun Scallops and Cheesy Grits are cozy and fresh, the best of what summer has to offer.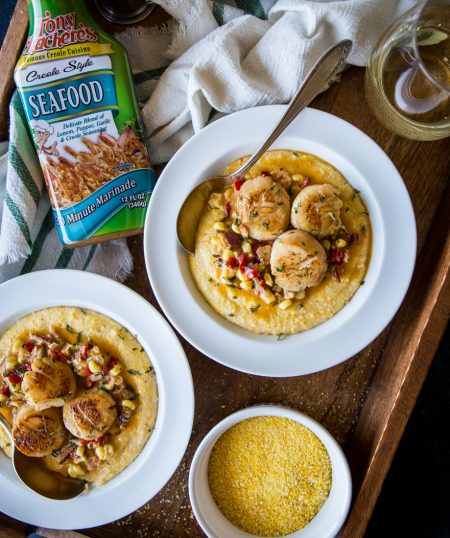 Shop Tony's Flavors In This Recipe
Ingredients
2 1/2 Cups Water

2 1/2 Cups Whole Milk

1/2 Teaspoon Tony's Original Creole Seasoning

1 Cup Yellow Stone Grits

3 Tablespoons Butter

1/2 Cup Finely Grated White Sharp Cheddar Cheese

1 1/2 Pounds Sea Scallops

2/3 Cup Tony's Seafood Marinade

6 Slices Bacon, Chopped

1 Cup Yellow Onion, Chopped

1 Cup Red Pepper, Chopped

1/2 Cup Fresh Corn Kernels

2 Cloves Garlic, Minced

1 Tablespoon All-Purpose Flour

1 1/4 Cups Low Sodium Chicken Broth

2/3 Cup Heavy Cream

1 Teaspoon Tony's Original Creole Seasoning

1 Tablespoon Butter

1/4 Cup Fresh Parsley, Finely Chopped
Directions
Making the Cheesy Grits:
Bring water, milk and Tony's Original Creole Seasoning to a boil in a large saucepan over medium heat.
Slowly whisk in the grits until smooth.
Reduce heat to low, cover and cook, whisking occasionally for about 20 minutes.
Remove from heat and whisk in butter and cheddar cheese.
Making the Scallops:
Place scallops in a medium bowl and pour marinade over them. Cover bowl with plastic wrap and place in refrigerator for at least 30 minutes – let marinate for 2 hours for extra flavor.
In a large skillet over medium-high heat, cook bacon until just crisp. Remove from skillet with slotted spoon to a paper towel-lined plate. Set aside. Pour all by 2 tablespoons of bacon fat from the skillet into a small bowl.
Remove scallops from refrigerator. Drain marinade. Return skillet to medium-high heat. When fat is hot, add scallops making sure they are not touching. Cook for 1 1/2 minutes per side. Do not flip until bottom is golden brown. Transfer to plate to keep warm.
Add onion, red pepper, corn and 2-3 tablespoons more of bacon fat to skillet and cook over medium heat until softened, about 5-7 minutes. Add garlic and cook for one more minute. Sprinkle flour over vegetables and continue to cook for one minute.
Whisk in chicken stock and cook until sauce thickens. Add heavy cream, Tony's Original Creole Seasoning and butter and cook until slightly thickened.
Return the scallops and bacon to the skillet. Cook until heated through, about 2 minutes.
Place about one cup of the grits into 4 individual bowls. Top grits with a few scallops and some sauce. Sprinkle with chopped parsley. Serve immediately.
Join our
family
Bring a little spice to your email inbox with Tony Chachere's Creole Club!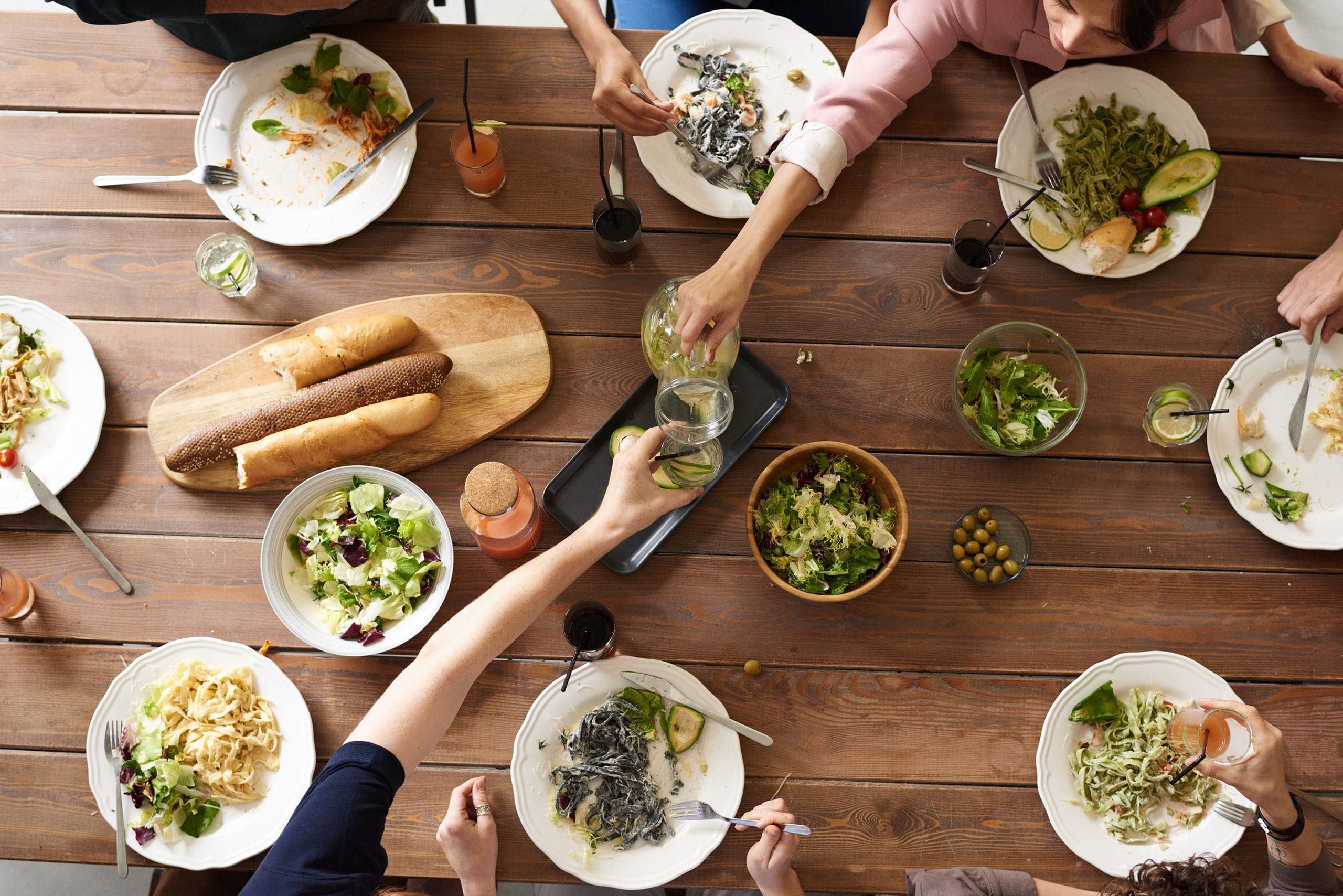 from our
Cajun Country Cookbook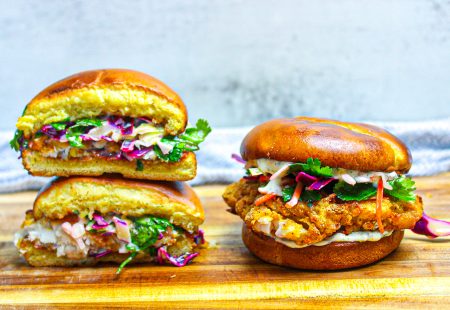 Air Fried Catfish Sandwich
Let the good times roll into your next BBQ or picnic with this Air Fried Catfish…
Get Recipe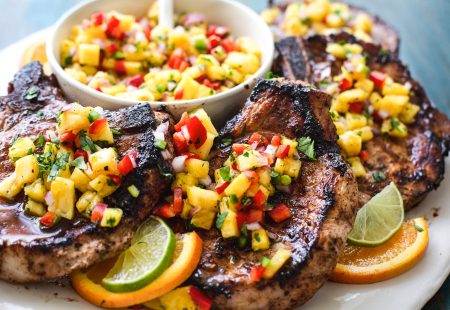 Jerk-Inspired Pork Chops with Pineapple Salsa
Grilling season is here and a delicious pork chop is hard to beat. This Jerk-Inspired Pork…
Get Recipe