With just four ingredients, Kyndra Holley of Peace, Love & Love Carb, calls this whole roasted Cajun chicken one of the best recipes she's ever had … and it's ridiculously simple to make. With Tony's Original Creole Seasoning and Injectable Creole Style Butter Marinade, it doesn't get any more juicy and flavorful.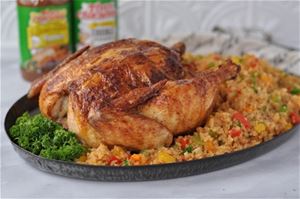 Shop Tony's Flavors In This Recipe
Ingredients
4-Pound Whole Chicken

1 1/2 Cups Chicken Stock

1/2 Cup Tony's Creole Style Butter Injectable Marinade

2 Tablespoons Tony's Original Creole Seasoning (or BOLD)

1 Batch Cajun Cauliflower Rice, for Serving
Directions
Preheat oven to 400°F.
Place the chicken, breast side up, in a shallow roasting pan. Add the chicken stock to the bottom of the roasting pan.
Gently loosen the skin, lifting it away from the breast, creating a pocket between the breast and skin.
Pack half of the seasoning between the skin and the breasts, distributing it evenly. Rub the other half of the seasoning all over the top of the chicken.
Use the provided syringe to inject the marinade into the breasts, thighs and wings of the chicken.
Bake on the middle rack for 30 minutes. Take the chicken out of the oven,baste the juices over the top of it and return it to the oven. Roast for an additional 30-45 minutes, basting every 10 minutes.
Roast until it is cooked all the way through, with a meat thermometer reaching 165°F and the skin nice and crispy.
Join our
family
Bring a little spice to your email inbox with Tony Chachere's Creole Club!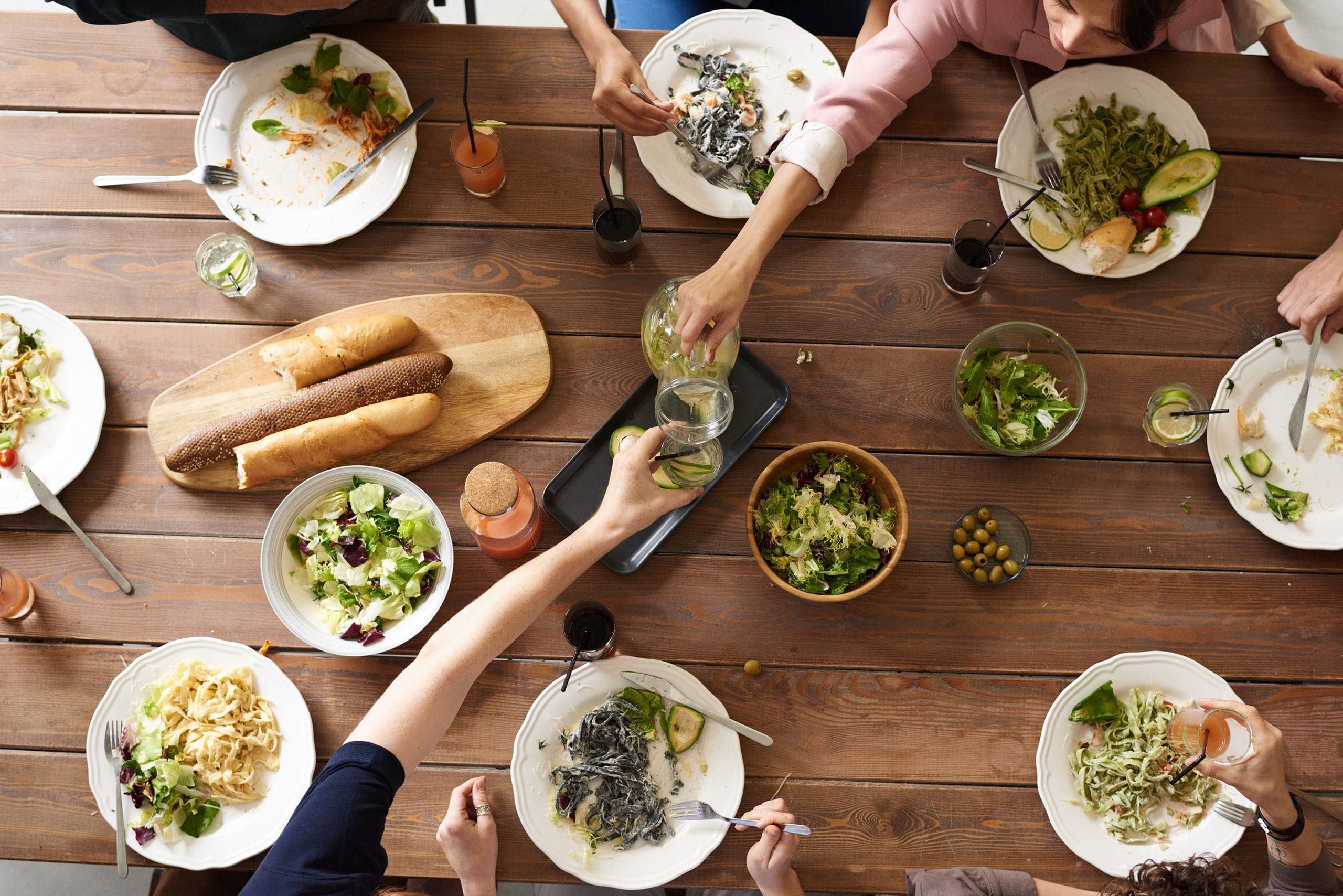 from our
Cajun Country Cookbook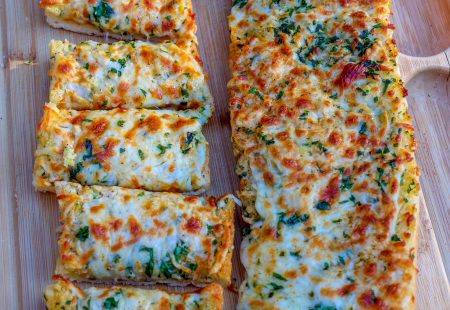 Seafood Boil Garlic Bread
Creamy, crunchy, and creole! The way @flychefaldenb just put all other garlic bread to shame with…
Get Recipe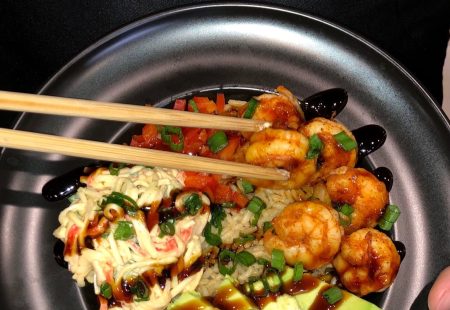 Creole Poke Bowls
We love how @capt.cooking gave this fan-favorite a creole twist! These Creole Poke Bowls are bold,…
Get Recipe