Cajun Breakfast Sausage and Sweet Potato Hash
Get the perfect flavor in every bite! This breakfast for dinner meal by High Heels & Good Meals is a hearty combination of sweet and savory tastes that are sure to hit the spot.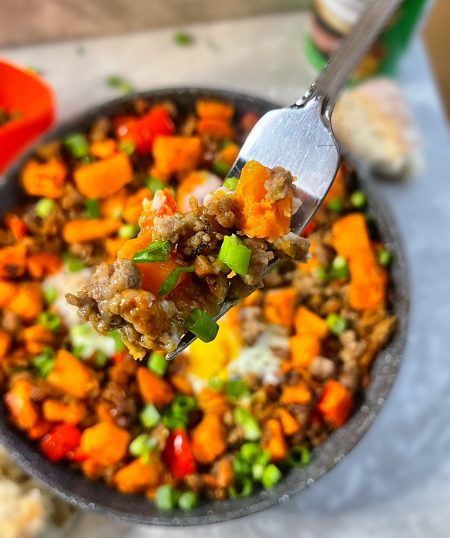 Shop Tony's Flavors In This Recipe
Ingredients
1 Small Onion, Sliced

1 Red Bell Pepper, Chopped

2 Small Sweet Potatoes, Cut into 1/2-Inch Cubes

2 Tablespoons Unsalted Butter

1 Teaspoon Rosemary

4 Eggs

2 Green Onions, Chopped for Garnish

Tony's Original Creole Seasoning, to Taste

1 Tablespoon Extra Virgin Olive Oil

1 Pound Ground Pork

1/2 Link Andouille Sausage, Finely Chopped, or 3 Slices of Bacon, Diced

2 Tablespoons Tony's Original Creole Seasoning

1/2 Teaspoon Garlic Powder

1/2 Teaspoon Fresh Sage Leaves, Chopped

1/2 Teaspoon Fresh Thyme Leaves, Chopped

1/2 Teaspoon Fennel Seeds

1/2 Teaspoon Red Pepper Flakes

2 Tablespoons Maple Syrup (Optional)
Directions
Preheat oven to 400°F.
Boil the chopped sweet potatoes in water until tender. Once done, drain and set aside.
Melt butter in a large, oven-safe skillet over medium-high heat.
Add sliced onions. Stir constantly to caramelize the onions. Lower the heat if necessary to prevent burning.
While the onions are caramelizing, prepare and cook the Cajun sausage.
In a large bowl, combine ground pork, andouille sausage, Tony's seasoning, thyme, fennel, garlic powder, red pepper flakes and maple syrup. Mix well.
In a large skillet, heat olive oil and cook the sausage mixture until brown. Drain excess fat, add to a plate and set aside. (Note: the Cajun sausage mixture can also be formed into delicious sausage patties and frozen until needed.)
Add red bell pepper to the caramelized onions and cook until softened. Toss in sweet potatoes and rosemary and mix until slightly brown.
Add Cajun sausage mixture and combine everything.
Create three to four wells in the hash mixture and carefully crack an egg into each well.
Transfer the skillet into the preheated oven and bake for 10 minutes or to the doneness you prefer for your eggs.
Sprinkle on the green onions and more Tony's seasoning. Serve immediately and enjoy!
Join our
family
Bring a little spice to your email inbox with Tony Chachere's Creole Club!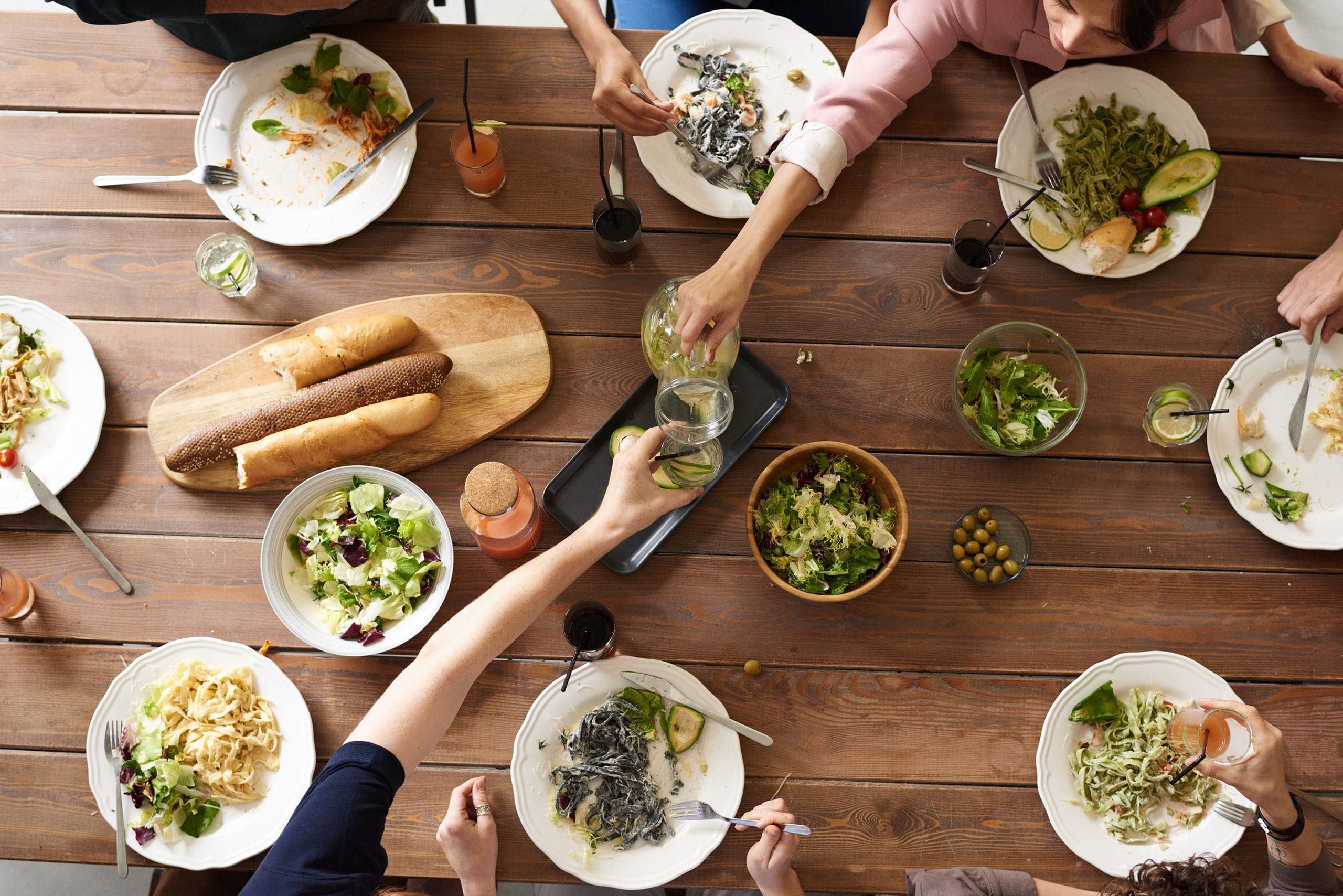 from our
Cajun Country Cookbook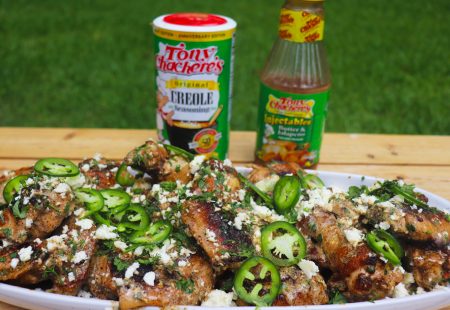 Creole-Elote Style Party Wings
@flychefaldenb takes all of the flavoring of Mexican street corn and turns it into a Creole-style…
Get Recipe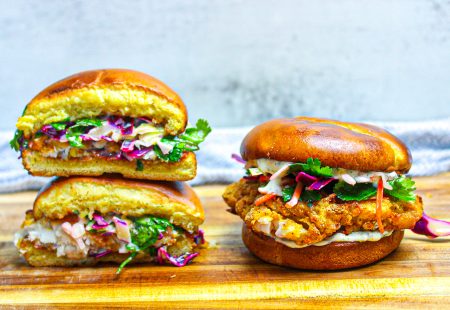 Air Fried Catfish Sandwich
Let the good times roll into your next BBQ or picnic with this Air Fried Catfish…
Get Recipe