@flychefaldenb brings the Outback to Louisiana! This Cajun Bloomin' Onion is tossed in a Tony's seasoned batter, then fried until golden crispy and served with creamy cajun remoulade.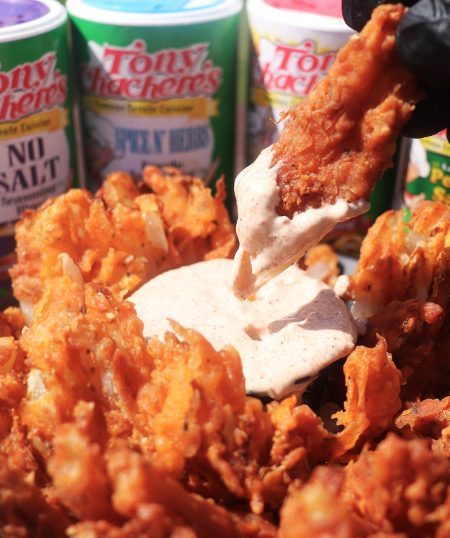 Shop Tony's Flavors In This Recipe
Ingredients
Batter Ingredients 

1 large sweet onion

1 cup all purpose flour

1/2 cup corn starch

1 tbs smoked paprika

1 tbs Tony Chachere's Bold Creole Seasoning

1 tbs Tony Chachere's No Salt Seasoning

1 cup milk

1 egg

1 tbs Tony Chachere's Pepper Sauce

Dip Ingredients 

1/2 cup sour cream or mayonnaise

2 tbs prepared horseradish

2 tbs ketchup

1/2 tsp smoked paprika

1/4 tsp cumin

1/2 tsp Tony Chachere's Spices & Herbs Seasoning
Directions
1. In a bowl combine all of the dip ingredients and mix until well combined. Place in the refrigerator.
2.Cut the top off the onion and turn it over. About 1⁄2 inch away from the root cut straight down. Repeat that for 4 even quarters. Cut each quarter in half. And then repeat again. Flip the onion over and fan it out.
3. In a large bowl combine flour, cornstarch, and all seasonings and spices. Set aside.
4. In a separate large bowl, combine milk, egg, pepper sauce and 3⁄4 cup of the flour mixture.
5. Gently place the onion in the flour mixture and dredge in the flour. Remove and place in the wet mixture and then again in the flour.
6. Preheat oil to 350 degrees.
7. Place the onion in the hot oil and let fry for 5 minutes untouched. Flip it over and fry for an additional 2-3 minutes.
8. Remove, place on a cooling rack, pair with the dip from earlier and enjoy!
Join our
family
Bring a little spice to your email inbox with Tony Chachere's Creole Club!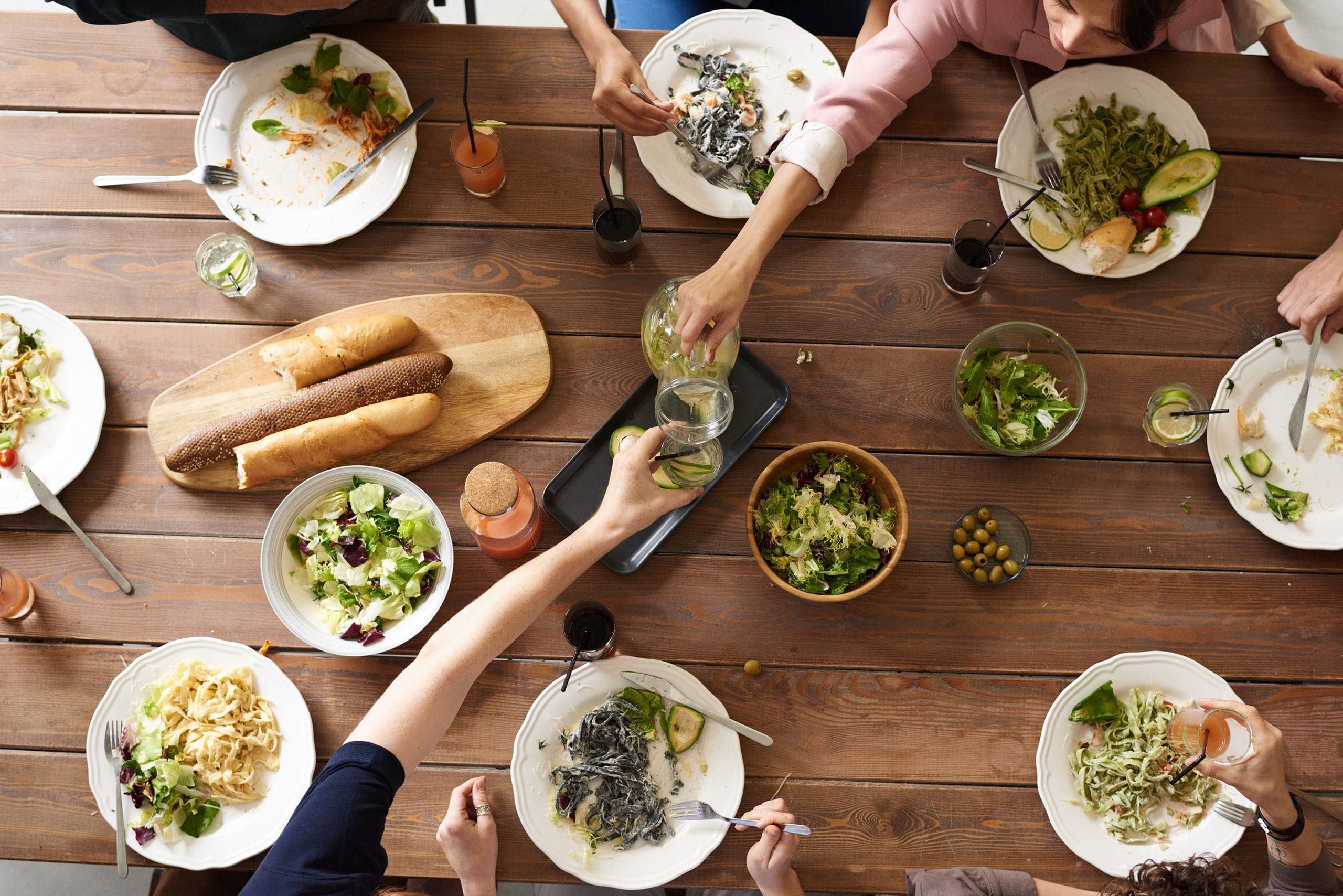 from our
Cajun Country Cookbook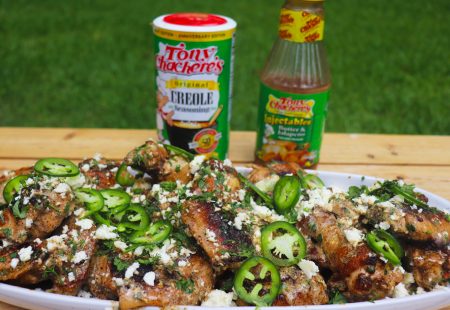 Creole-Elote Style Party Wings
@flychefaldenb takes all of the flavoring of Mexican street corn and turns it into a Creole-style…
Get Recipe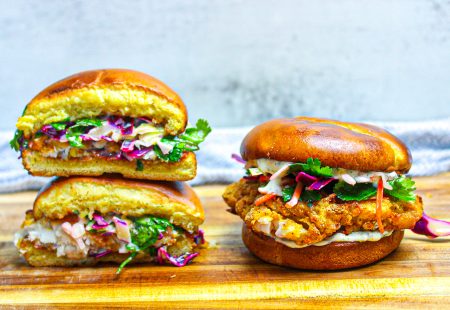 Air Fried Catfish Sandwich
Let the good times roll into your next BBQ or picnic with this Air Fried Catfish…
Get Recipe